Dogfish Head Craft Brewery Releases 120 Minute IPA + 60 Minute IPA With a Refreshed Look
|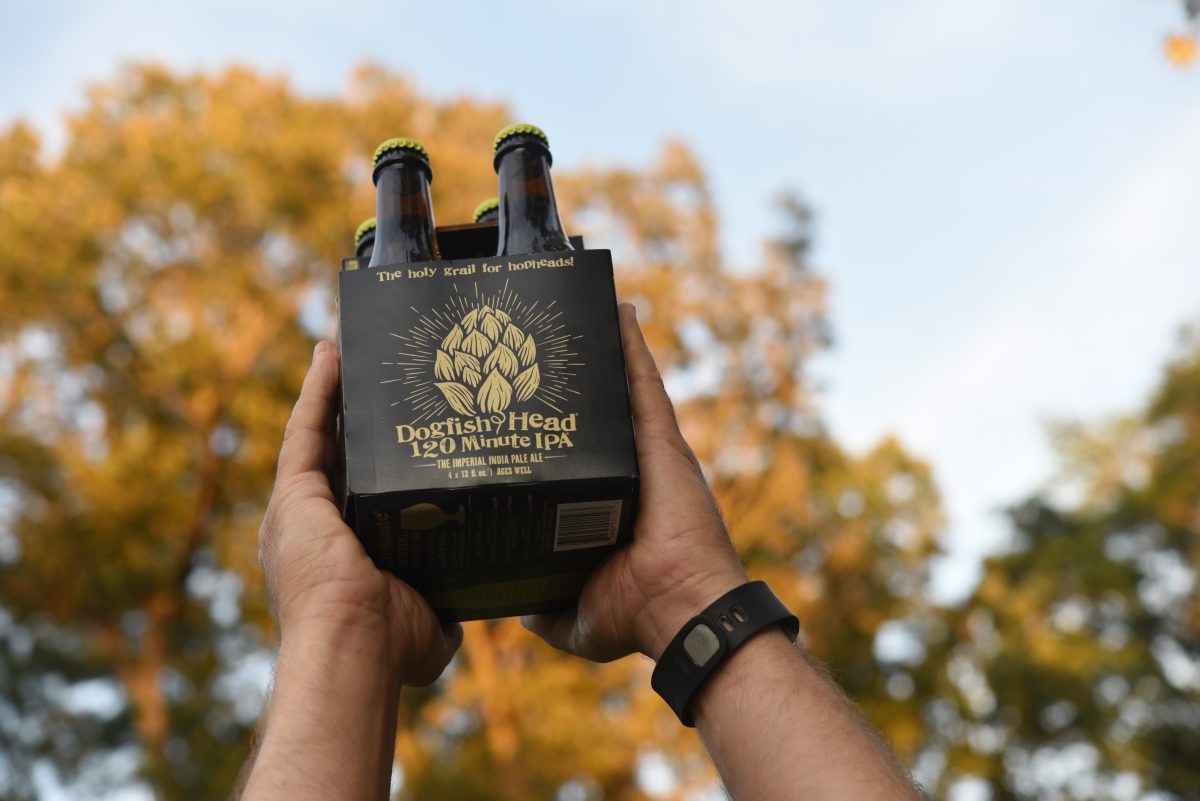 Dogfish Head Craft Brewery is back with its unique and extremely bold 120 Minute IPA in a new, updated look. And it's not just 120 Minute IPA receiving an image makeover as its little brother, 60 Minute IPA also boasts new packaging.
Coined as the Holy Grail for Hopheads, Dogfish Head has been brewing 120 Minute IPA beer since 2003. Billed as Imperial IPA, this hop bomb is so big and bold that it lies a bit closer to a barleywine and ages very nicely. On the BeerAdvocate website, the beer has a score of 93 – Outstanding.
120 Minute IPA is continuously hopped with copious amounts of high-alpha American hops throughout the boil and whirlpool. It is then dry-hopped with another whopping pallet of hops. The end result is of 15-18% ABV, this unfiltered and abundantly hoppy brew boasts sweet, almost candy-like, hop aromas with flavors of hop resin and a lingering bitterness. 120 Minute IPA is now available in 12oz bottle, 4-packs where the beer can legally be sold.
"The release of 120 Minute IPA is always one of my favorites times of year. I'm beyond excited to grab a couple of bottles of this year's batch to add to my cellar, as well as a bottle to crack open and share with my wife, Mariah," said Sam Calagione, Dogfish Head founder and brewer, in press release. "To best experience 120 Minute IPA's intricate flavor profile, I recommend serving it cool, not cold in a snifter or cognac glass. And if you can muster up the self-control to allow your 120 Minute IPA to age for a couple of years, the flavors and aromas will grow even more complex, with greater notes of marmalade and an enhanced sherry-like character."
For this year's release of 120 Minute IPA, Dogfish Head has a new, updated 4-pack bottle carrier that feature eye-catching layout with a jet-black background and metallic gold graphics. At the center of the design is something every beer-lover will quickly recognize, a hop cone.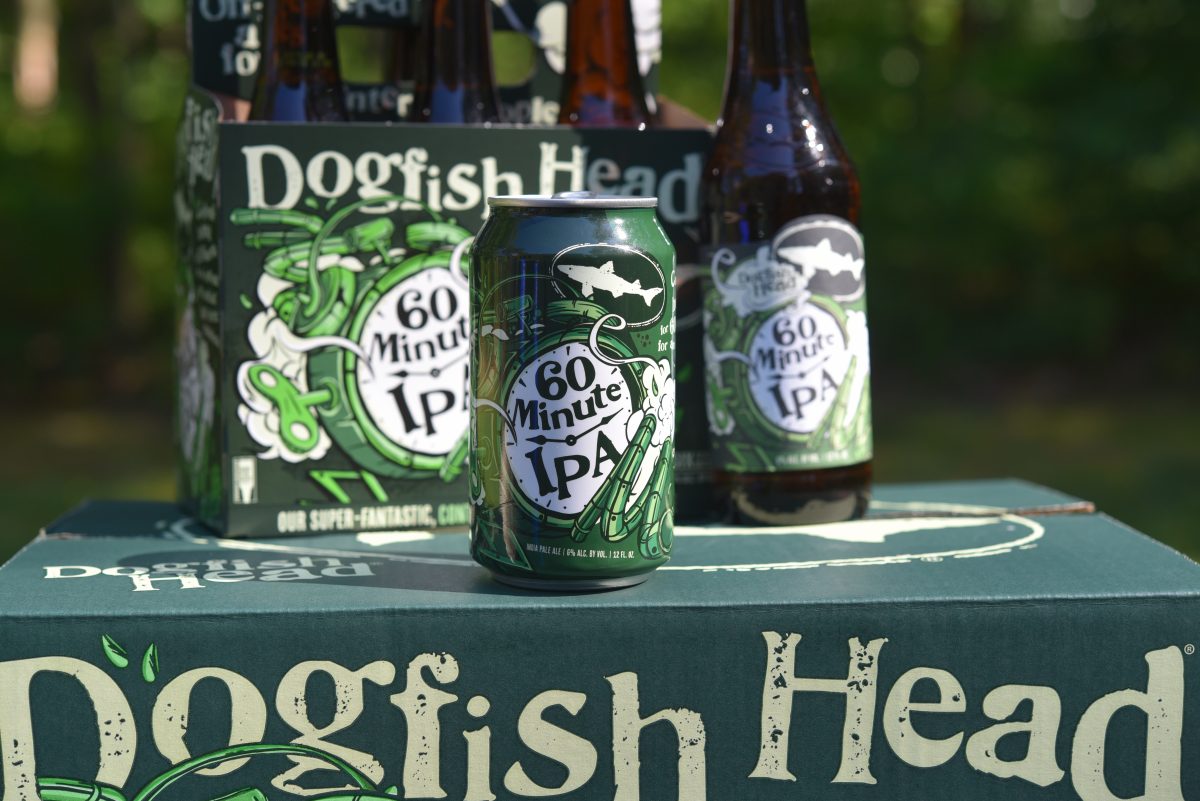 Joining 120 Minute IPA in its new look is the more approachable 60 Minute IPA. This classic year-round IPA that was first brewed in 2003 sits at 6% ABV and 60 IBUs has been billed as "The most balanced IPA on the market" according to the Wall Street Journal.
The forest green graphics gracing the label of Dogfish Head's classic 60 Minute IPA feature a clock-like contraption to represent Sam's invention of the continual hopping process, the brewing mechanism that gives 60 Minute IPA is abundantly hoppy, yet beautifully balanced flavor profile.
"At Dogfish Head, we brew 'Off-Centered Ales for Off-Centered People.' Our unique recipes and the liquids they produce are what set us apart from the other 7,000+ independent craft breweries in America," said Calagione, in a press release. "With our new packaging designs for 120 Minute IPA and 60 Minute IPA, we're hoping to highlight the off-centeredness within each bottle or can and to celebrate the hand-crafted touch that goes into the creation of each our delicious libations."
For more information about Dogfish Head's off-centered ales, please visit www.dogfish.com. To locate some 120 Minute IPA or 60 Minute IPA, check out Dogfish Head's aptly named Fish Finder.