Double Mountain and Burnside Skatepark Collaborate on Burnside Skatepark IPA
|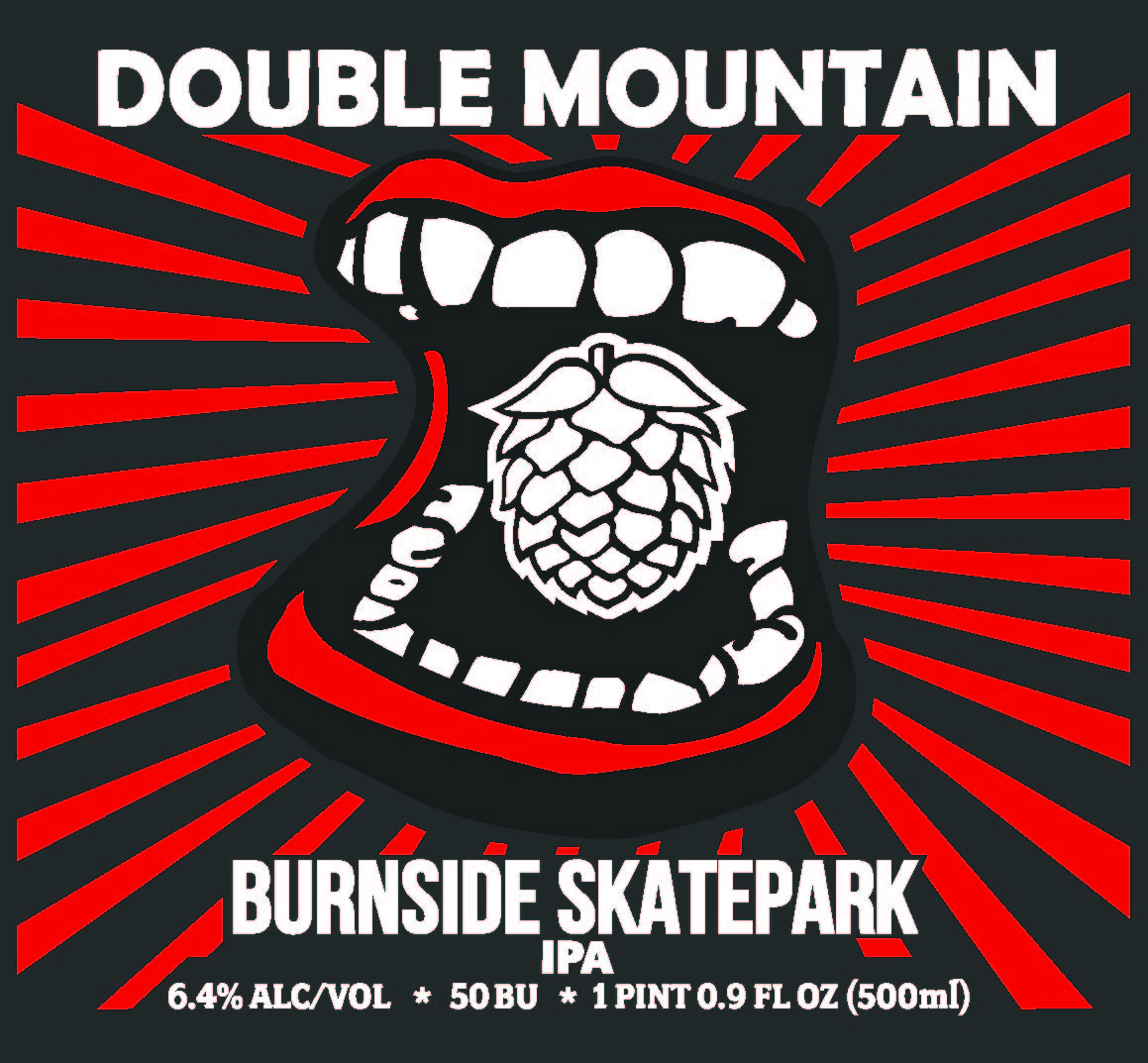 Hood River, OR – March 2021: Thirty years ago, a group of skaters ventured down to the then seedy underbelly of the Burnside Bridge beginning work on an illegal, non-sanctioned skatepark. Burnside is now arguably the world's most famous skatepark. What started with a small transition on the back wall, laid the foundation for a subcultural icon and community pillar. From the early days, the park became a central point for skate culture and art creating a presence whose impact is even more prevalent today.
While Burnside still thrives, the fight for existence under the bridge continues. Throughout the years they have confronted large hurdles and are currently facing the earthquake retrofit of the Burnside bridge. Due to this massive bridge overhaul, large costs loom for the nonprofit that manages the park. Therefore, a portion of the proceeds from this beer goes toward protecting this important icon. Burnside Skatepark IPA is available in OBRC refillable 500ML bottles and on draft at our Hood River Taproom, SE Portland Taproom in the Woodstock neighborhood, and at fine establishments throughout the Northwest.
BURNSIDE SKATEPARK IPA 6.4% ABV 50 BU
Hey bud, let's party! We're a little foggy from last night, but I'm sure our taste buds can tell the story: the guava and pineapple shacked up with the dried mango, smoked a little Strawberry Cough, and out popped one killer beer: the Burnside Skatepark IPA. Life uh…finds a way.
"I couldn't be more hyped about this brew – and this cause. It's big, beautiful, loaded with tropical hop character, and honors a Northwest original: Burnside Skatepark." Tyler Allen – Brewer/Cidermaker