Double Mountain Brewery 2019 Fresh Hop Beers – Killer Red, Killer Green, Killer Lion, Killer Pale and Killer Juicy
|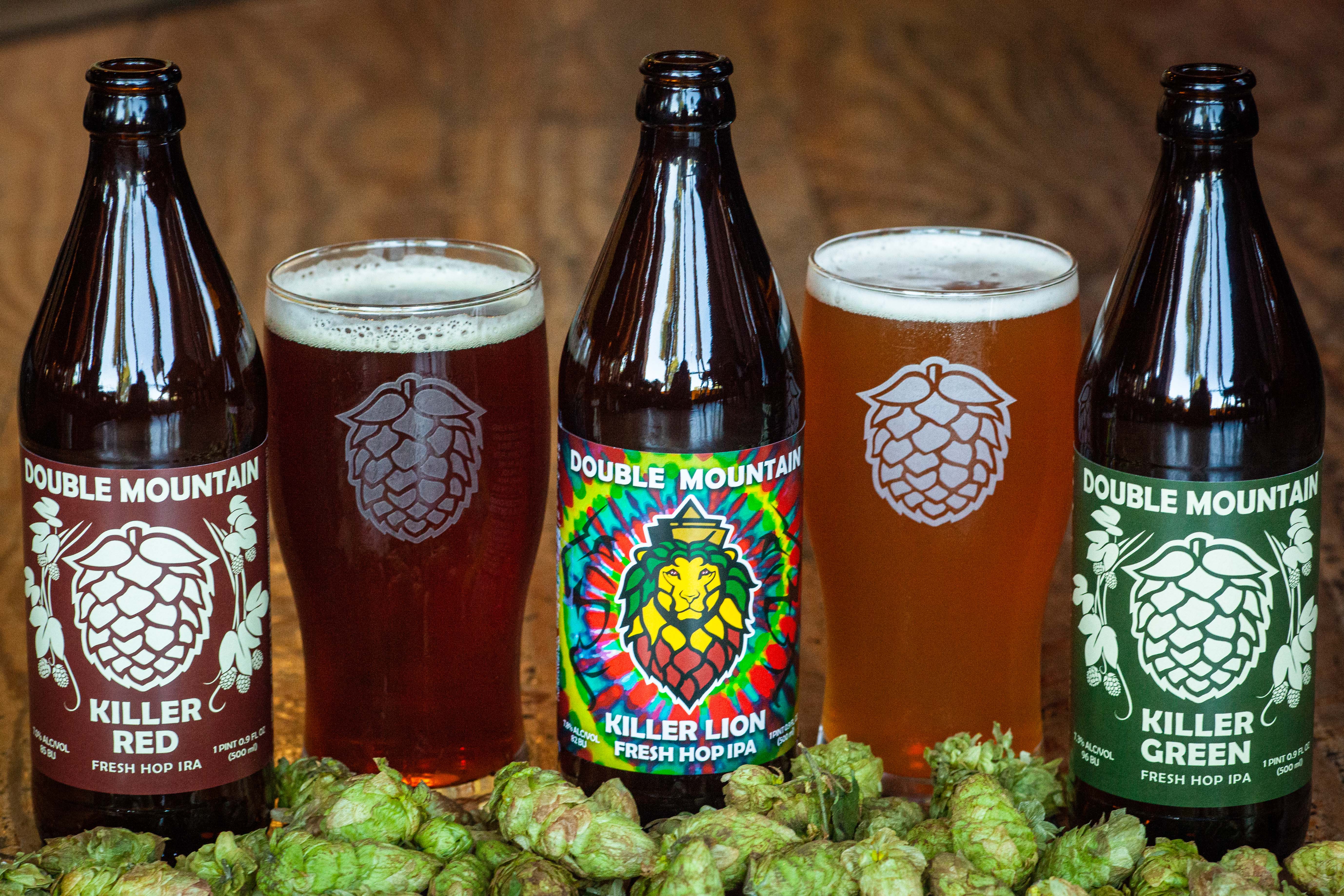 Five new fresh hop beers are on its way from Hood River's Double Mountain Brewery. From the 2019 hop harvest, the brewer will release Killer Red, Killer Green, Killer Lion, Killer Pale and Killer Juicy.
Both Killer Green and Killer Red are standbys in the fresh hop scene and Killer Lion has been brewed more recently and all three will be available in bottles. However for 2019, Double Mountain will release two draft only Killer fresh hop beers with the return of the Killer Pale, and new for the year, Killer Juicy.
To brew these freshies, Double Mountain utilizes freshly harvested hops towards the end of the boil, during the hop back, in addition to dry hopping. This extra work results in a fresh enclave of hop forward characteristics!
"What's cooler than being cool? Sticking over eight pounds of the freshest Willamette Valley hops in each barrel of our 2019 'Killer' beer series," said Tyler Justice Allen, Brewer at Double Mountain, in a statement. "Welcome to flavor country, Double Mountain-style."
Here are descriptions on each of the five fresh hop beers provided by Double Mountain Brewery…
Killer Green
It's harvest time! Straight from Sodbuster Farms in the Willamette Valley come Brewer's Gold and Simcoe hops straight from the vine to the boil. Fresh bright evergreen, red fruit and blood orange lead the way, pulling juicy pine and kind herb through the finish. Be green. Drink Killer Green.
7.3% ABV 96 BU
Killer Red
Hops from Sodbuster Farms in the Willamette Valley are picked, transported, and put in to the brew within two hours. The exorbitant amount of fresh Perle and Centennial whole leaf hops heaped in to the kettle and hop back give this juiced up IRA a wonderful ripe apple, dank forest, and fruited pine flavors and aromas.
7.0% ABV 85 BU
Killer Juicy
Fresh Simcoe and Centennial hops pour in to a dense tropical rainforest dripping with the sticky, delicious mango, ripe summer peach, light cannabis, and deep orange. With hops this fresh, the decision to make this beer was the right decision. Clearly.
5.6% ABV 25 BU
Killer Lion
Fresh Citra and Mosaic hops lead with pride lending dank, green, tropic resin and evergreen. Blood orange, tangelo, and fresh bread stalk closely behind, with the earthy scent of Northwest petrichor hanging in the finish.
7.8% ABV 82 BU
Killer Pale
When we got word there would be a little extra fresh Simcoe from Sodbuster Farms, we found room for them in a batch of Pale. Sticky forest, dank citrus, and tropic melon drench the nose, while still finishing light, dewy, and highly quenching. Come on, you know we had to.
5.4% ABV 50 BU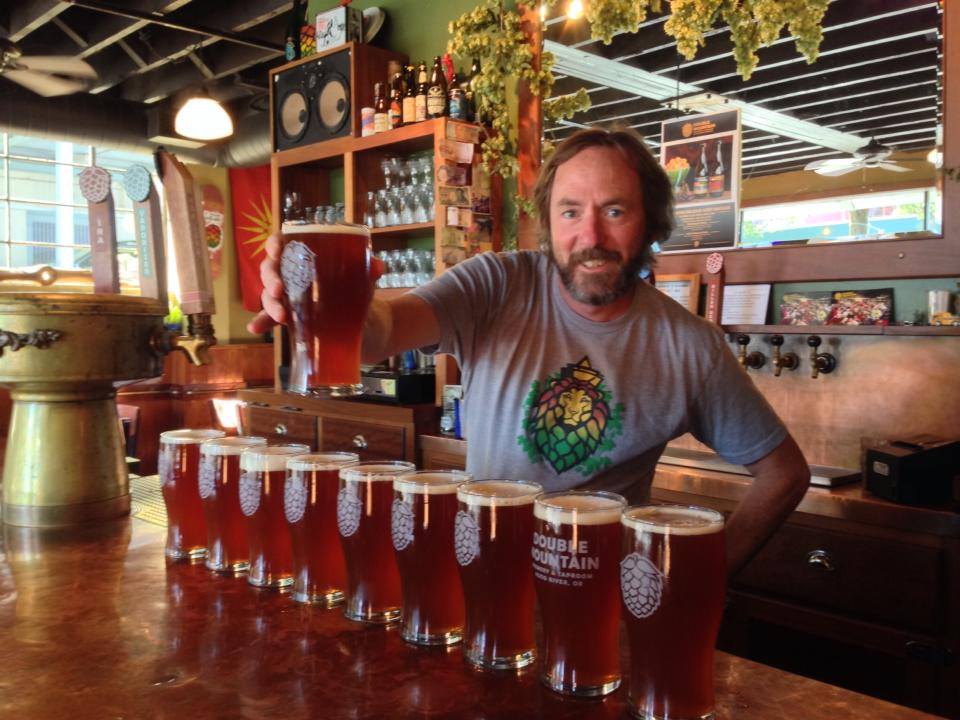 Killer Green, Killer Red, and Killer Lion are available in refillable 500mL bottles and, along with Killer Pale and Killer Juicy, on draft at our Hood River Taproom, SE Portland Taproom in the Woodstock neighborhood, and throughout the Pacific Northwest.