Double Mountain Brewery and Burnside Skatepark Collaborate on Down At The Bridge NW Pale Ale
|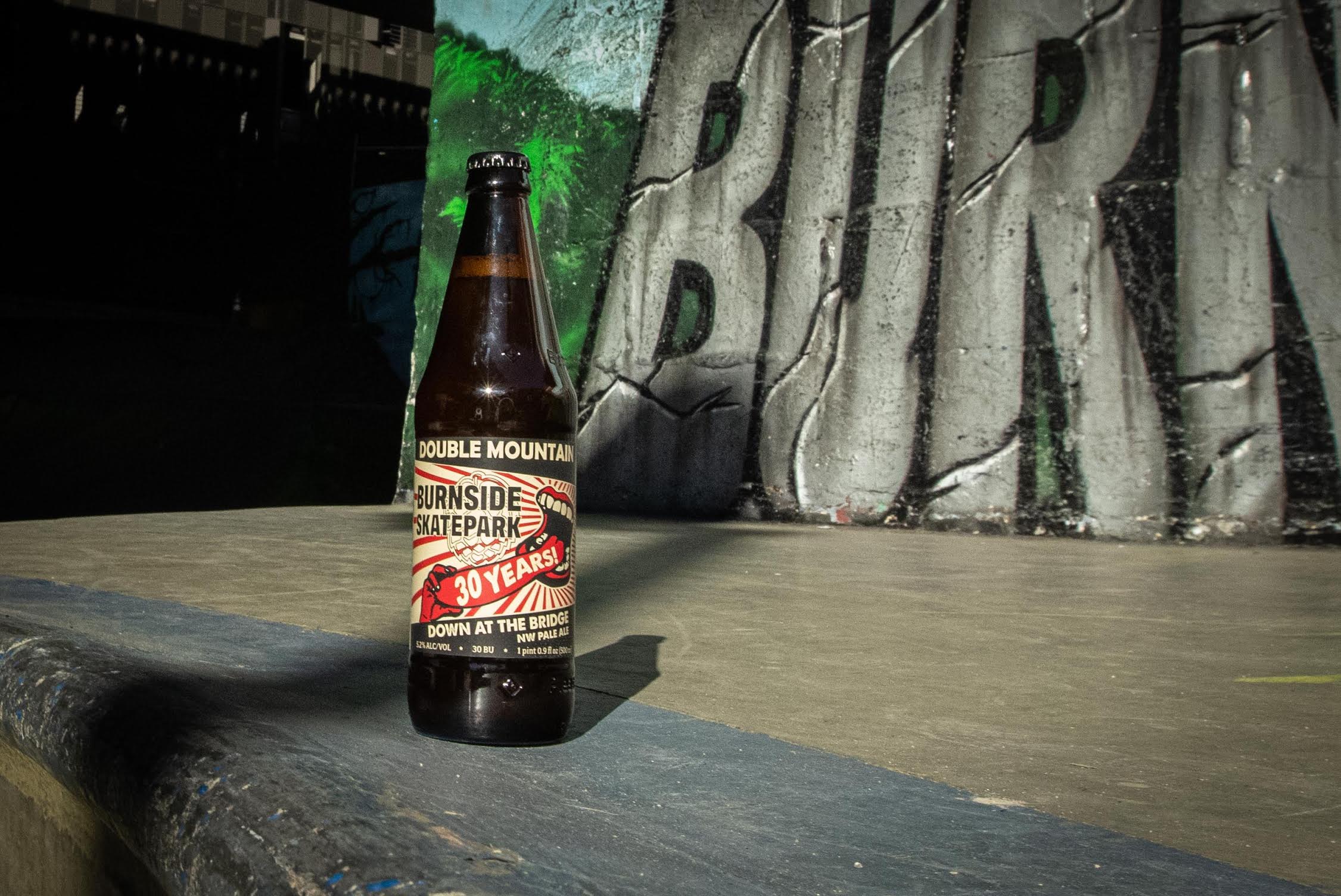 Hood River, OR – September 2020 – In the fall of 1990, a group of friends ventured down to the then seedy underbelly of the Burnside Bridge to start work on an illegal, non-sanctioned skatepark, which was the first D.I.Y., most influential, and world's most famous skatepark. Beginning with a small transition on the back wall, the group laid the foundation for what became a subcultural icon and community pillar. Defending the area from gangs, drug dealers, and various other forms of crime, the group garnered an infamous reputation that soon spread throughout the skate community. From the early days, the park became a central point for video parts, photography, and even camping. Through this core publicity, the park began to be featured in video games and movies, gaining a wide-spreading reputation which eventually led to the creation of Dreamland and Grindline Skatepark construction companies. These companies have become the most sought after and foremost skatepark contractors in the world.
Today, Burnside is thriving though unsanctioned but allowed by the city, evenso they still have to fight for existence under the bridge. Throughout the years they have faced various large hurdles. Currently, they are facing the earthquake retrofit of the burnside bridge. Due to this massive upcoming overhaul, large costs loom for the Burnside Skatepark(501(c)3), a portion of the proceeds from this beer go towards this amazing icon. Cheers to 30 years at the bridge and here's to 30 more. Down At The Bridge NW Pale Ale is available in OBRC refillable 500ML bottles and on draft at our Hood River Taproom, SE Portland Taproom in the Woodstock neighborhood, and at fine establishments throughout the Northwest.
Down At The Bridge NW Pale Ale 5.2% ABV 30 BU
Unsanctioned. Self-funded. Infamous. The Burnside Skatepark has been creating legends for thirty years. In honor of their "pearl" anniversary, we created this immensely crushable juice bomb of a Northwest Pale Ale. Cheers to thirty more.
"Burnside is the most influential park around and the impact on myself is profound. From skating to friends, Burnside has shaped a large part of my life. I couldn't more be excited to work with Sage and Tyler (one of our brewers) to create this mighty tasty brew in celebration of 30 years at the bridge. Burnside needs to and will continue to stand the test of time, cheers." –Hames Ellerbe, Marketing Director