Double Mountain Brewery Azyhay Hazy IPA and Refreshed Look
|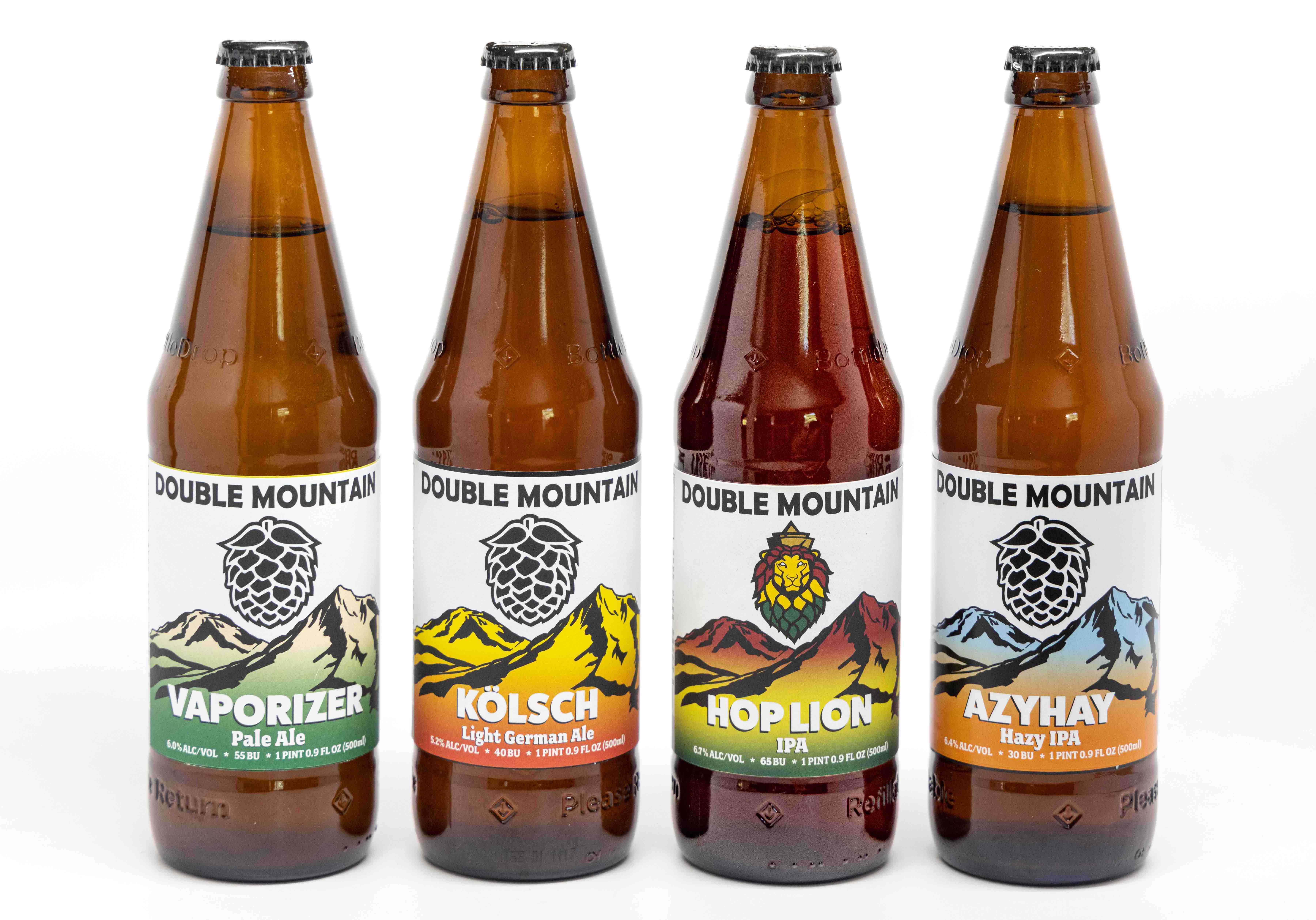 Hood River, OR – June 2021 – "The Times They Are a Changing", Ron Burgundy never heard that song, but Double Mountain has most certainly been listening. Double Mountain is proud to release the newest addition to the core lineup: Azyhay Hazy IPA. Selecting a Norwegian kveik yeast, a blend of three kveik strains (there are thousands) that ferments hot and fast, kicking off wonderful pineapple and stone fruit aromas as it works. Light on bitterness thanks to just a dash of Brewer's Gold, Azyhay Hazy still holds a pronounced hop character. Citrus, tropical fruit, and rainforest sing while a bit of sweetness lingers on the finish. A well-rounded IPA that will please the palates of hazy kids and hop heads alike. With the arrival of a new Core beer also comes a Core label facelift. Still the beers everyone has come to love, but with aesthetic changes for the shelf. Double Mountain Core Beers, including Azyhay, are available in ecofriendly refillable 500ml bottles and on draft at our Hood River Taproom, SE Portland Taproom in the Woodstock neighborhood, and at fine establishments throughout the Northwest.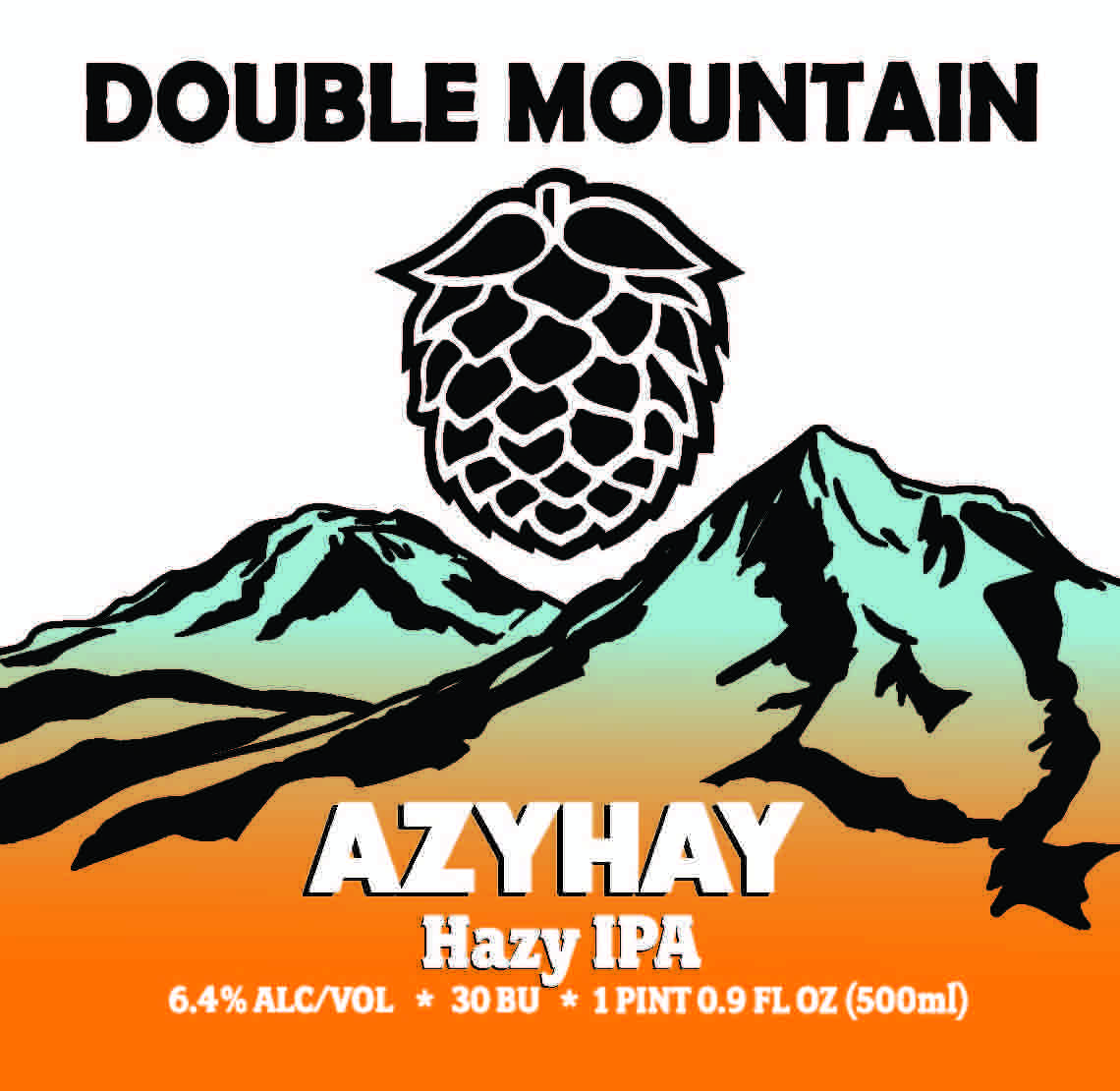 Azyhay Hazy IPA 6.4% ABV 30 BU
This is hazy our way: Loaded with tropical goodness and some back-end hop presence provided by a healthy dose of late addition Cryo Hops and a novel blend of Norwegian kveik yeast strains. It's not a juice box. It's beer. Really good beer. Confidunt in cervisia nobis. (In beer we trust).
"The task to make a hazy that would fit Double Mountain was a fun one. We chose to highlight the aspects of the genre that we like the most, while adding a little Double Mountain flavor. This one hit all the spots. It throws all the pineapple and mango at you, with a sneaky little dank evergreen on the backside. If there's such a thing as a West Coast Hazy, this is it." Matt Coughlin – Lead Brewer
About Double Mountain Brewery and Cidery:
Double Mountain Brewery and Cidery was established in 2007 in the heart of downtown Hood River, OR. Founder, Matt Swihart, opened the brewery with a clear mission: make great beer for craft beer fans. The unique location of Double Mountain provides the use of pure and clean glacial water for beers and ciders, while also taking advantage of regionally grown hops. Reusable bottles allow customers to partake in a softer environmental footprint, affirming they are part of a sustainable future. Double Mountain may be found on tap and in bottles throughout the Pacific Northwest and British Columbia.
Learn more at www.doublemountainbrewery.com