Double Mountain Brewery & Barley Brown's Beer Collaborate on Coyote Sunset IPA
|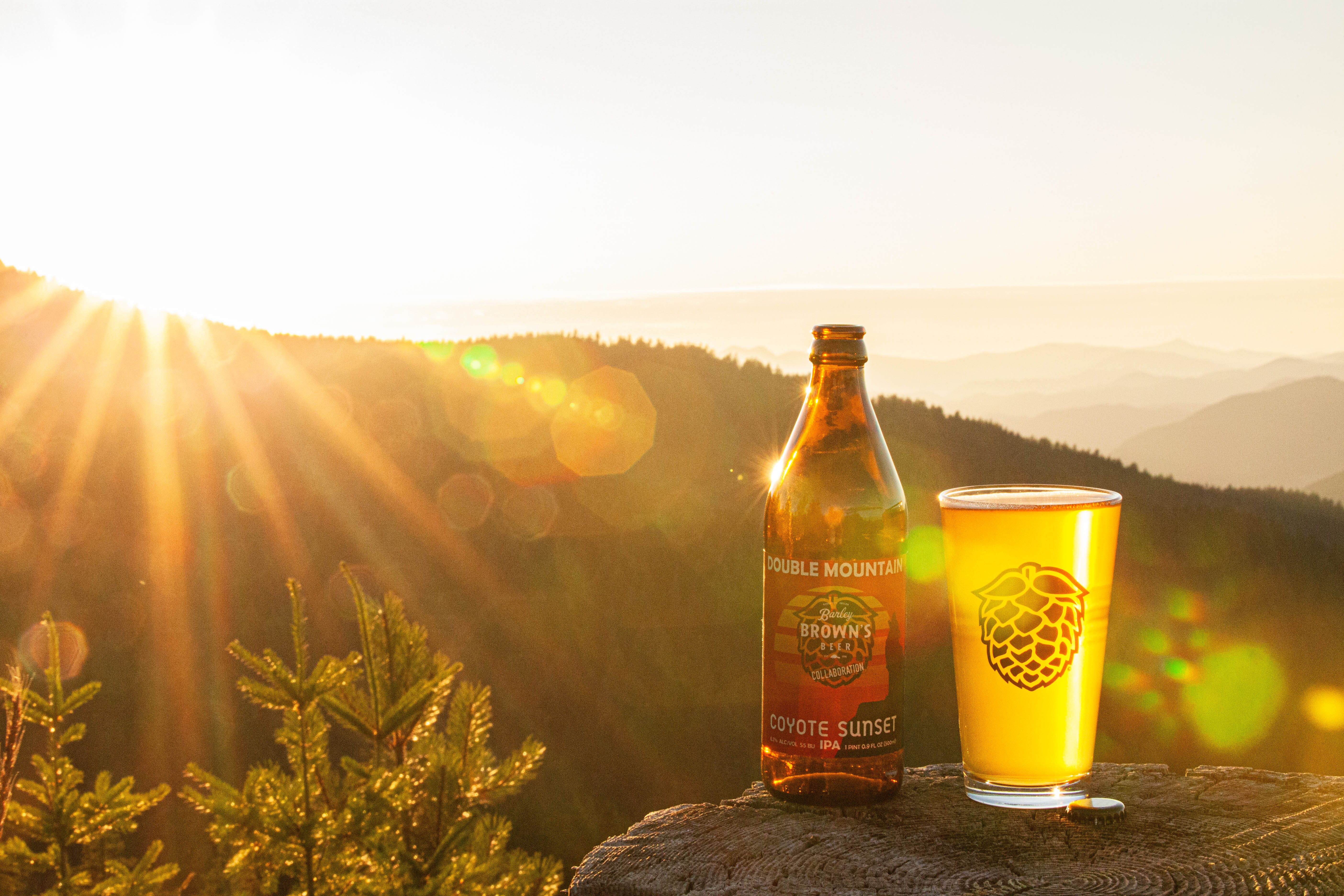 Going back to their roots, Double Mountain Brewery invited Barley Brown's Beer from Baker City to Hood River to brew a West Coast IPA. The result was Coyote Sunset IPA, a double dry hopped IPA that is sure to satisfy the tastes of many IPA fans.
Coyote Sunset IPA offers ups flavors of ripe citrus and tropical fruit along with a dankness expected in a West Coast IPA. The beer sits at 6.7% ABV and 45 IBUs.
"Our beer contains no animal products ever because well, its beer, color is like the reflection from a coyote staring back from the sun a sunrise, he's been up too late and is surprised to see you, the bitterness is like what you feel when your kid drinks the last drop of milk and you just poured your cereal into the bowl, and well….. you were up too late too." – Matt Swihart & Tyler Brown, Owners and Brewmasters
Coyote Sunset IPA is available in 500mL bottles and on draft at Double Mountain's Hood River Taproom, SE Portland Taproom in the Woodstock neighborhood, Barley Brown's in Baker City, and throughout the Northwest.