Double Mountain Brewery & Gigantic Brewing  Collaborate on Wondertwins IPA
|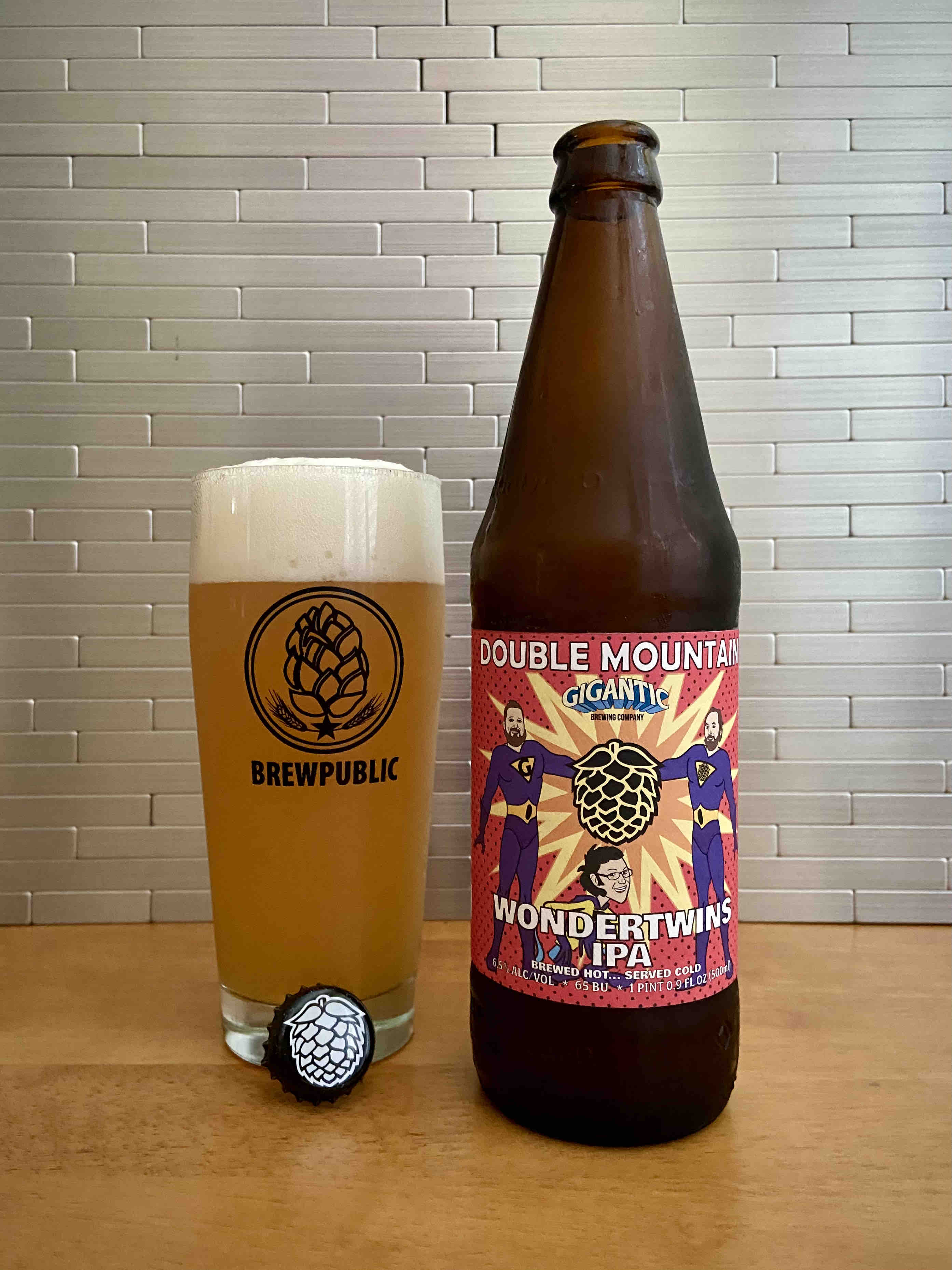 Double Mountain Brewery and Gigantic Brewing join forces on a new collaboration beer, Wondertwins IPA. Brewed in Hood River, Oregon, this new IPA is the latest seasonal beer from Double Mountain.
Wondertwins IPA brings together an old standby hop, Comet, along with Citra hops that's fermented with a Kviek yeast strain. Upon the first pour, a hefty fluffy head appears with plenty of citrus aromas. These aromas carry over into the flavor of the beer that brings forth a bit of grapefruit that finished a bit dry on the backend. Wondertwins IPA sits at 6.5% ABV and 65 BU and is available in 500mL bottles.
The fun label artwork for Wondertwins IPA is a creative take on the classic Hanna Barbera cartoon, the Wonder Twins. It appears that Ben Love and Matt Swihart are playing the parts of Zan and Jayna. You can guess who is which and Van Havig is playing the part of their monkey sidekick Gleek.
"I think when you get a chance to be a superhero with Van and Ben at Gigantic, you go for it!, what could possibly go wrong?," said Matt Swihart, Double Mountain Brewery Owner and Brewmaster, in a statement.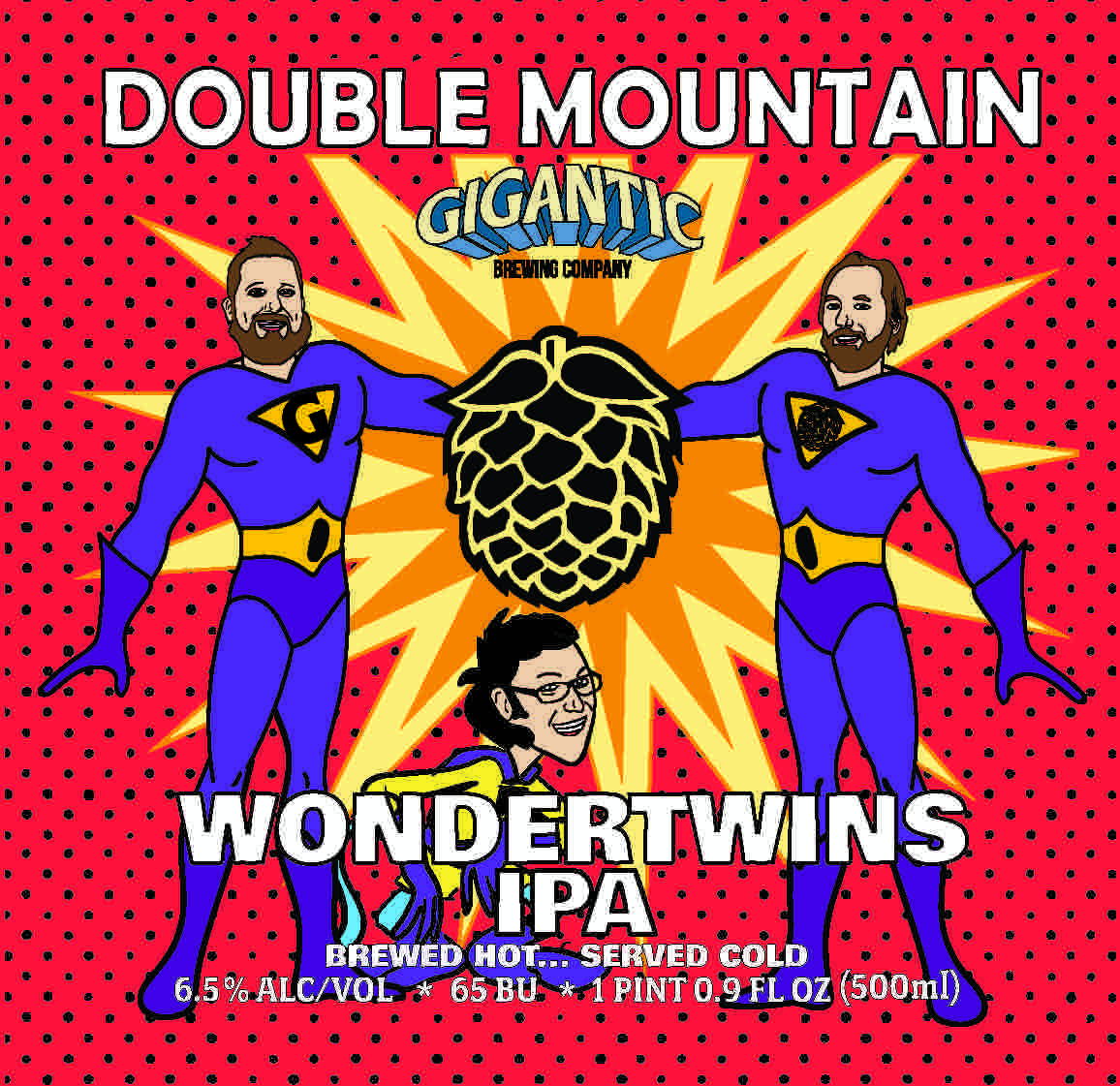 Wondertwins IPA Description:
Meanwhile, back at the hall, we schemed with our friends at Gigantic Brewing to concoct an IPA to save a thirsty universe. Double Mountain Brewery & Cidery is excited to release the next seasonal beer in the 2021 lineup, aptly dubbed Wondertwins IPA. Collaborating with friends at Gigantic, using the house Kviek strain, Comet and Citra hops, creates a beer that dazzles with grapefruit, tangerine, and citrus zest, prevailing over the forces of evil. This IPA is made by superheroes for the superhero in everyone. Brewed hot…served cold, Wondertwins, Activate!
Double Mountain Brewery and Gigantic Brewing collaboration, Wondertwins IPA, is available in refillable 500mL bottles and on draft at the Hood River Taproom, SE Portland Taproom in the Woodstock neighborhood, and at fine establishments throughout the Pacific Northwest.
And since we are in the middle of summer, it's almost time for Double Mountain Brewery to return with its highly sought after pie. Yes, its Heirloom Pizza returns to kick off this weekend on Friday, August 6th at both Double Mountain locations!