Double Mountain Brewery & Mt. Hood Meadows Collaborate on Bullwheel IPA
|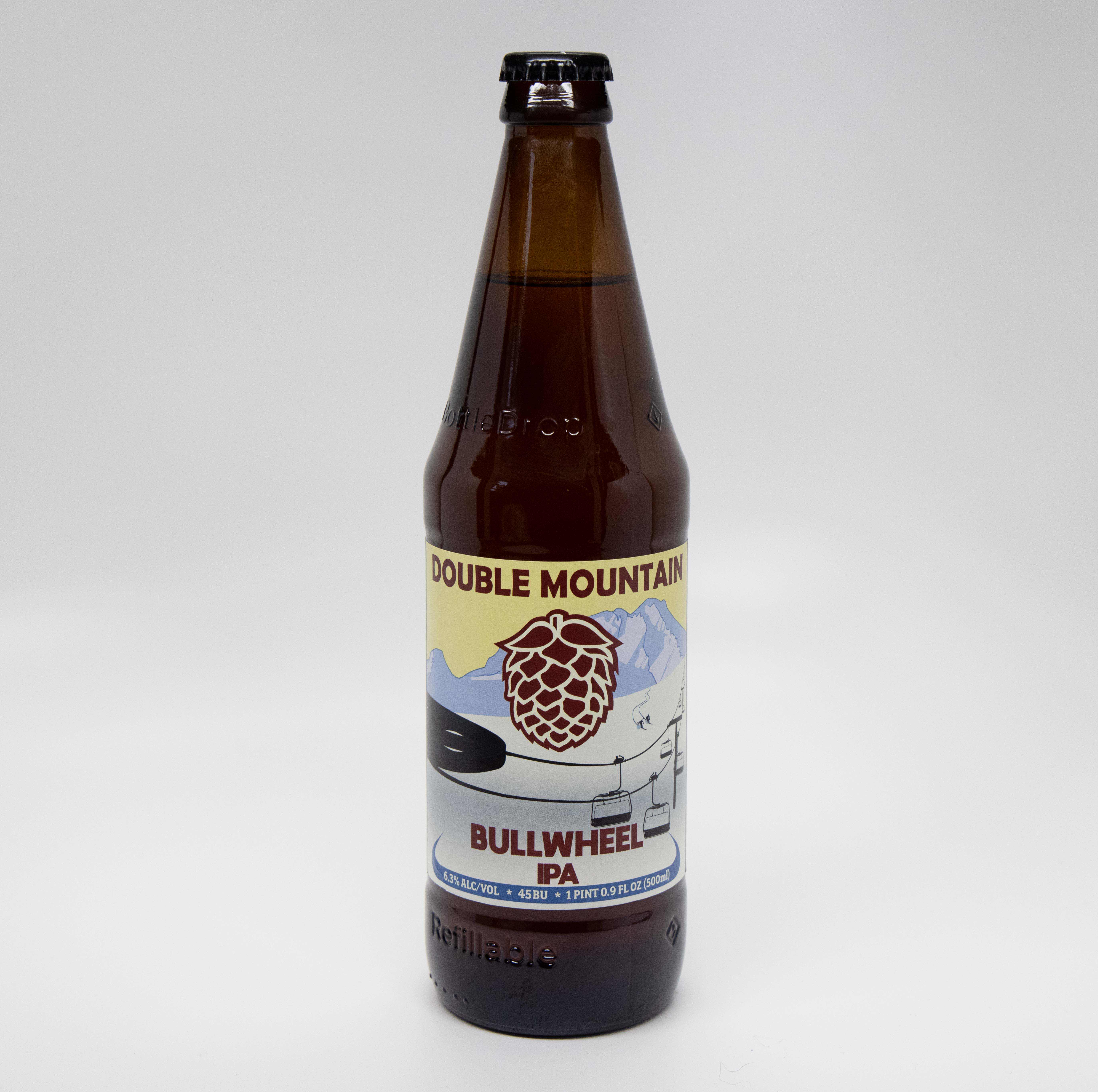 Double Mountain Brewery and Mt Hood Meadows have come together to celebrate the new ski lodge on Mt. Hood and to solidify its years of friendship with the release of Bullwheel IPA. Taking its name from the large wheel on which the cable turns on a chair lift, Bullwheel IPA honors the legacy of the popular ski destination on Mt. Hood.
Bullwheel IPA is the perfect choice after shredding a few runs on the mountain. Bullwheel IPA is described as highly aromatic, has a balanced bitterness, is super crushable, and borders the line between juicy and classic PNW at 6.35 ABV AND 45 IBUs.
"I'm diggin the citrus and evergreen this beer is pushing. It's somewhere between a classic West Coast IPA and a Juicy," said, Matt Coughlin, Double Mountain Lead Brewer, in a statement. "I can't get up the hill without one. Well, I could. But it wouldn't be as much fun."
Bullwheel IPA is available in OBRC refillable 500mL bottles and on draft at our Hood River Taproom, SE Portland Taproom in the Woodstock neighborhood, and at fine establishments throughout the Northwest. The beer is also being served at Mt. Hood Meadows for the perfect après ski beer!