Double Mountain Brewery Releases BRUT IPA
|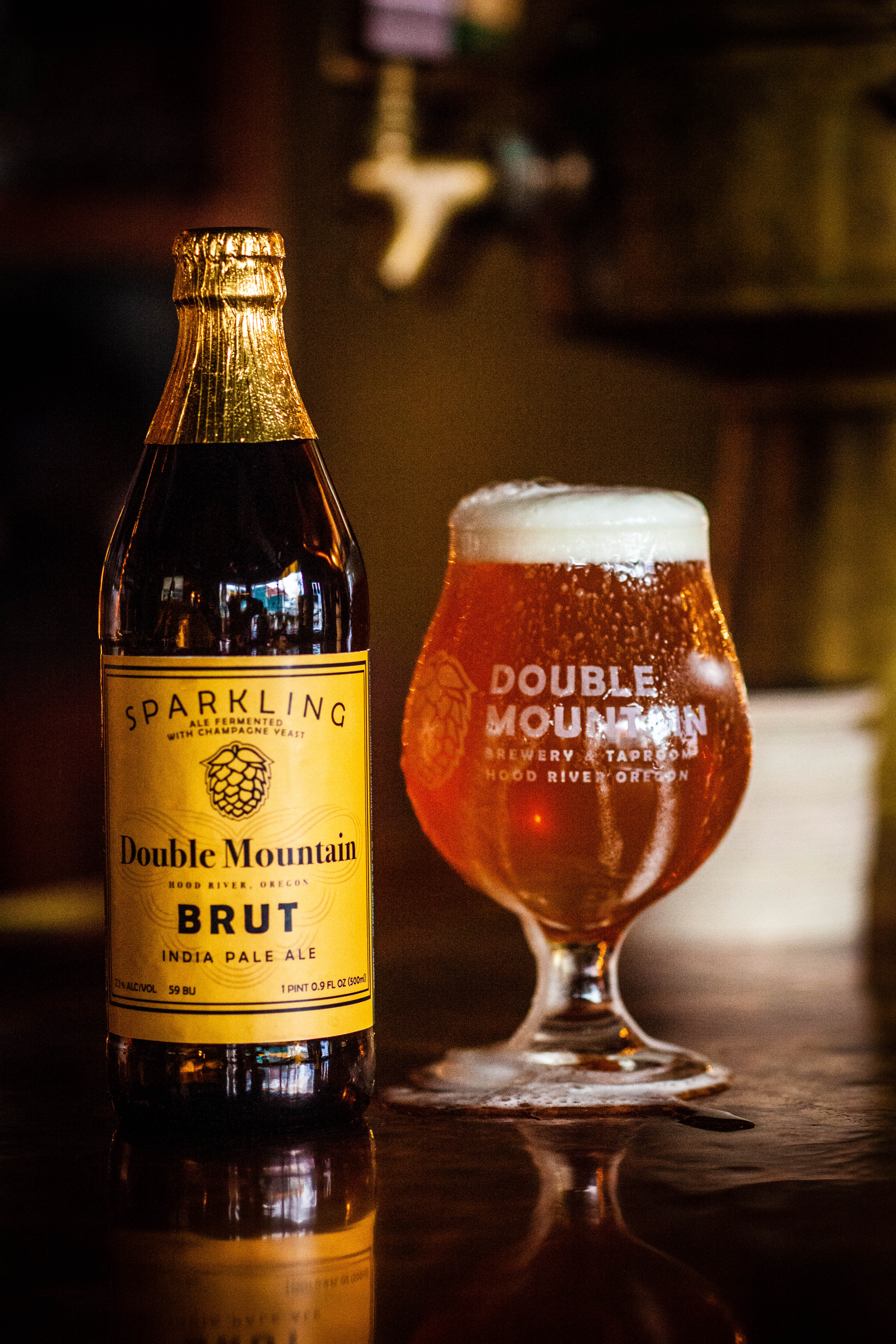 Barely missing the opportune time of a launch prior to New Year's Eve, today Double Mountain Brewery has released its BRUT IPA. This new IPA joins the Hood River brewer's seasonal beer lineup in the heart of winter.
BRUT IPA is described as an elegant IPA that's fermented with French Champagne yeast, that exemplifies honeyed apple and ripe citrus aromas. With a strong 7.1% ABV and 59 Bus, BRUT IPA is one to sit back and sip on.
"This IPA is all about the champagne yeasts, the extra long fermentation gives the beer is dryness and along the hop aromas to sing strong," said Matt Swihart, Double Mountain owner and brewmaster in a statement. "Also, I would be lying if I did not say I'm in love with the gold foil on the bottles. I love the beer, it's a fabulous blend of wine making and brewmastery and the bottle looks fantastic."
BRUT IPA is available in refillable 500ML bottles and draft at the brewery's Hood River Taproom and SE Portland Taproom in the Woodstock neighborhood. This new IPA will also be available throughout the Northwest.