Double Mountain Brewery Releases Fa La La La La Winter Ale in 6-Packs
|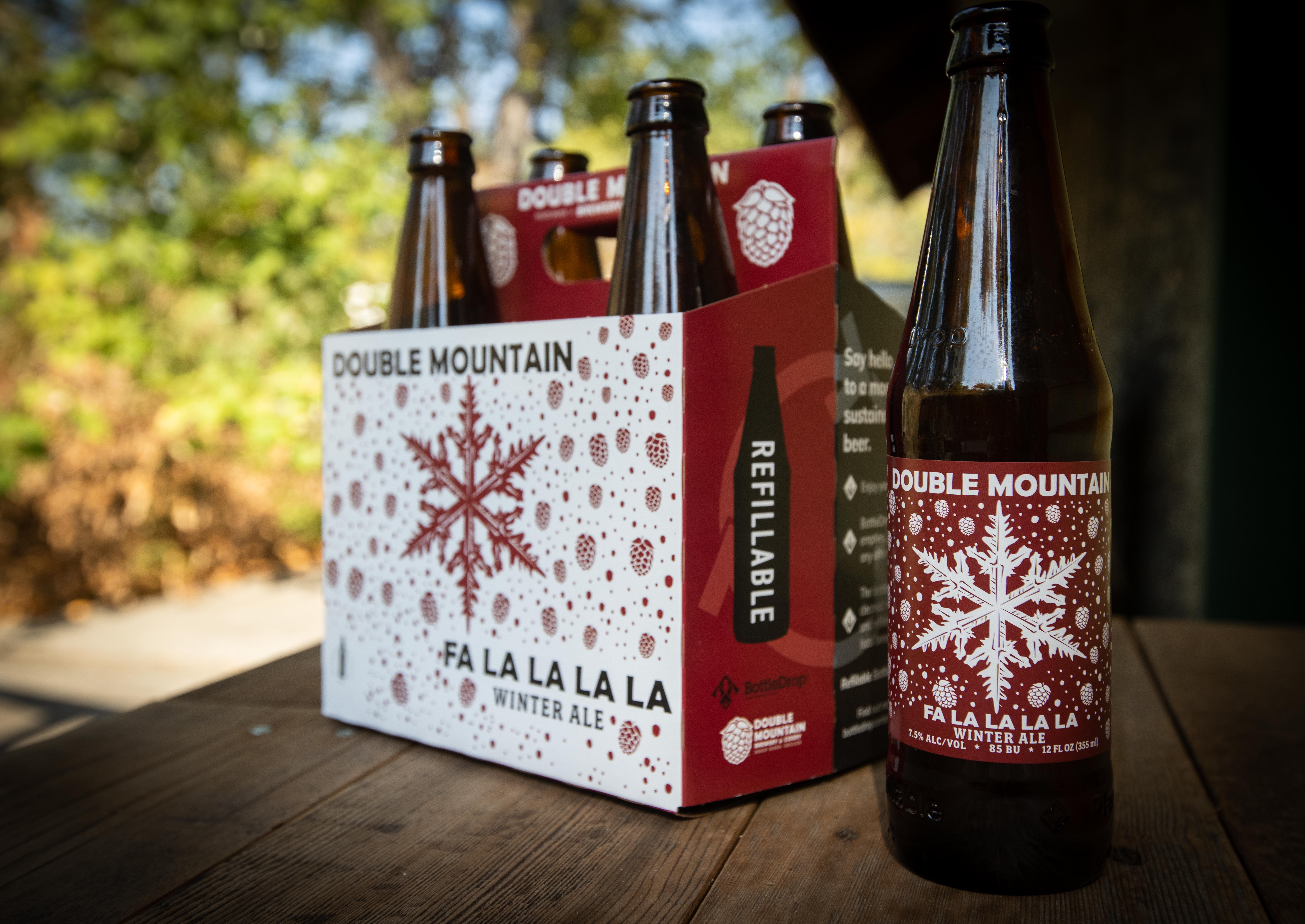 Winter beers are beginning to hit the marketplace and one of the annual releases we look forward to is now available in a nice new package. In time for the cooler days ahead, Double Mountain Brewery has released its popular Fa La La La La Winter Ale in 6-pack, 12oz bottles.
Fa La La La La is not the typical dark, winter ale as this one is chopped full of Centennial hops that gives a delicious citrus and resinous hop character. Its use of Pilsner and Crystal malts provide the base that balances out the hops with a nice malty backbone. Fa La La La La sits at 7.5% ABV 85 IBUs.
"Well Ho Ho Ho and a bottle of yum!" said Matt Coughlin, Lead Brewer at Double Mountain, in a statement. "What can possibly go wrong with Centennials that smell this good? It's got a well balanced pop, and sings with fruited evergreen."
Fa La La La La is now available at Double Mountain's Hood River Taproom, SE Portland Taproom in the Woodstock neighborhood, and throughout the Pacific Northwest.