Double Mountain Brewery Releases Idaho 7 Single Hop IPA
|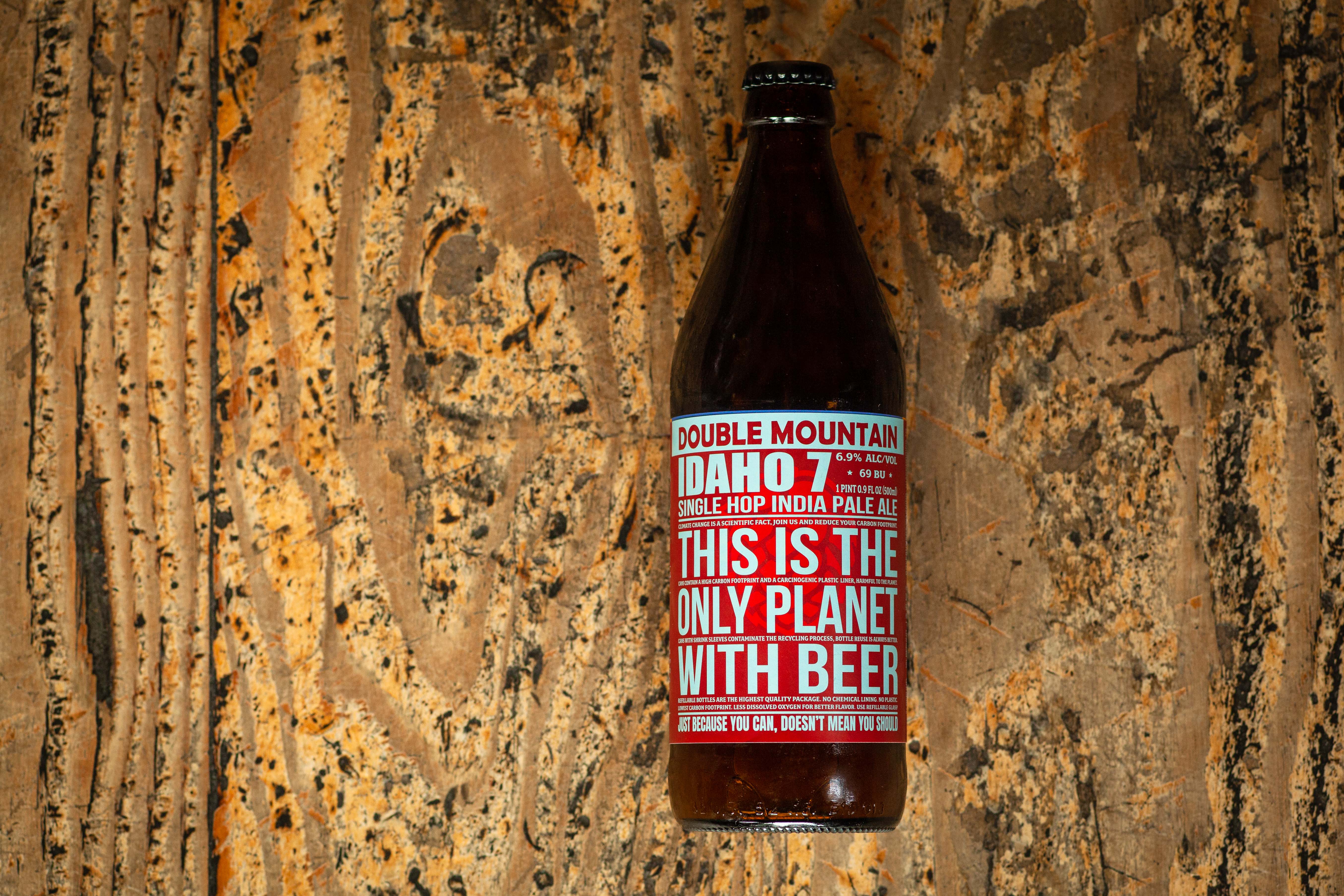 Hood River, OR – May 2020 – For the fourth and final beer of our Brewer's Experimental IPA series, the baton was passed to owner and Brewmaster Matt Swihart. Wonderfully piney and dripping ripe with fruit, Idaho 7 was used in every stage of brewing. Like climate change and social distancing, this IPA is scientifically tasty. Idaho 7 Single Hop IPA is available in refillable 500ml bottles and on draft at our Hood River Taproom, SE Portland Taproom in the Woodstock neighborhood, and at fine establishments throughout the Northwest.
IDAHO 7 IPA 6.9% ABV 69 BU
"I fell in love with this hop a few years back and have been wanting to show off its earthy fruity wonderfulness in a single hop beer. Please enjoy socially! distantly! and give a sh*t about the environment and stop buying cans, seriously. Our bottles are truly better for the planet, make choices that help our world" Matt Swihart, Owner & Brewmaster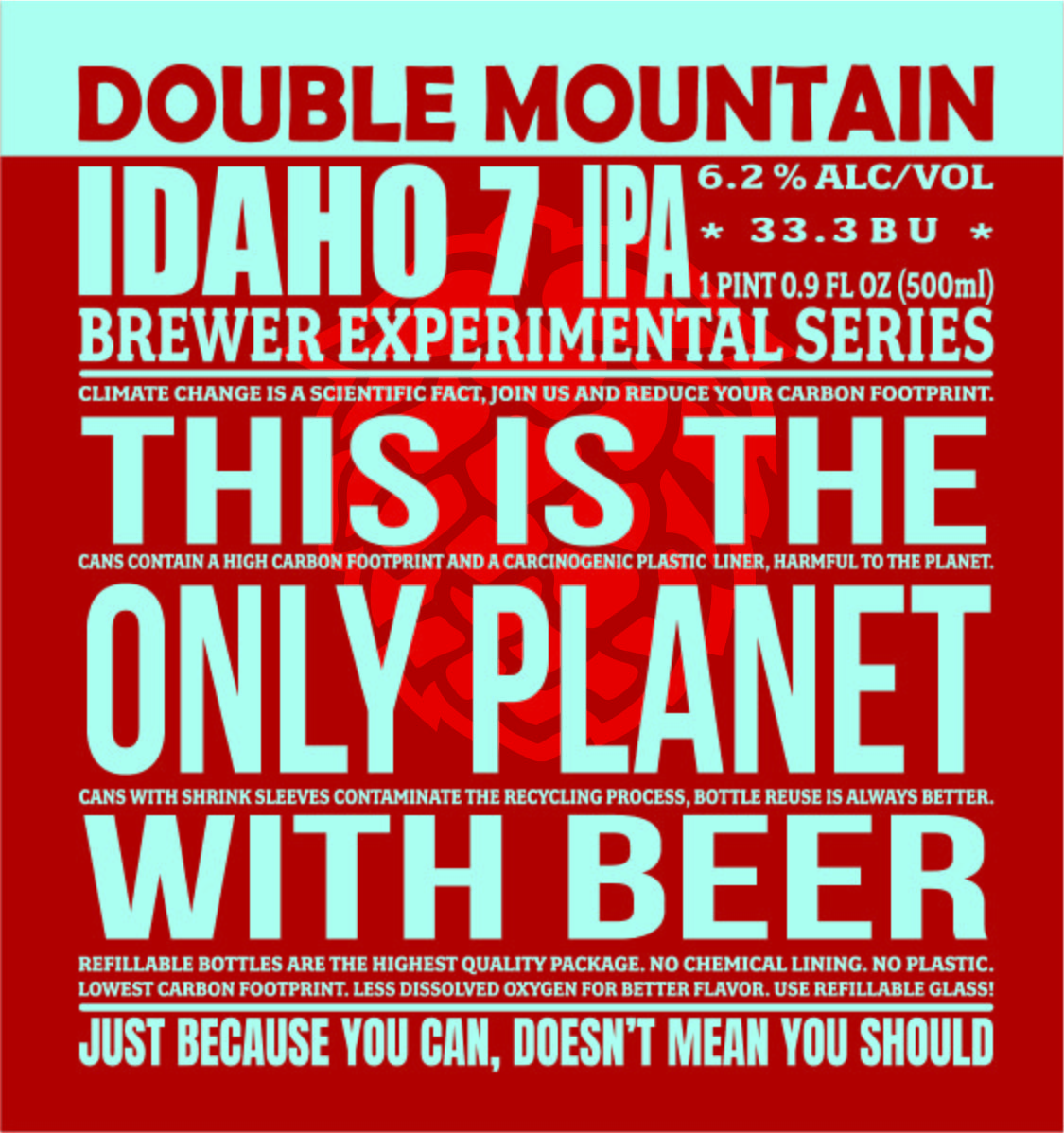 REDUCE, REUSE, REPEAT!
With news appearing throughout media outlets on the shortcomings of recycling and OPB reporting that Oregon recycling is on the decline, we determined that there is no better time than the present to share the information on why to choose refillable bottles. Complimenting this delicious experimental series, each beer's label highlights the benefits of using refillable bottles. The carbon footprint of refillable bottles is vastly lower than other container choices, making it the best container for the environment. Add the benefit of reduced oxidation, and refillable bottles are better for the beer too. Reduce, Reuse, Repeat, a solid mantra, not only for refillable bottles but containers in general.
About Double Mountain Brewery and Cidery:
Double Mountain Brewery and Cidery was established in 2007 in the heart of downtown Hood River, OR. Founder, Matt Swihart, opened the brewery with a clear mission: make great beer for craft beer fans. The unique location of Double Mountain provides the use of pure and clean glacial water for beers and ciders, while also taking advantage of regionally grown hops. Reusable bottles allow customers to partake in a softer environmental footprint, affirming they are part of a sustainable future. Double Mountain may be found on tap and in bottles throughout the Pacific Northwest and British Columbia.
Learn more at www.doublemountainbrewery.com