Double Mountain Brewery Releases Juicy, Clearly Not Hazy IPA
|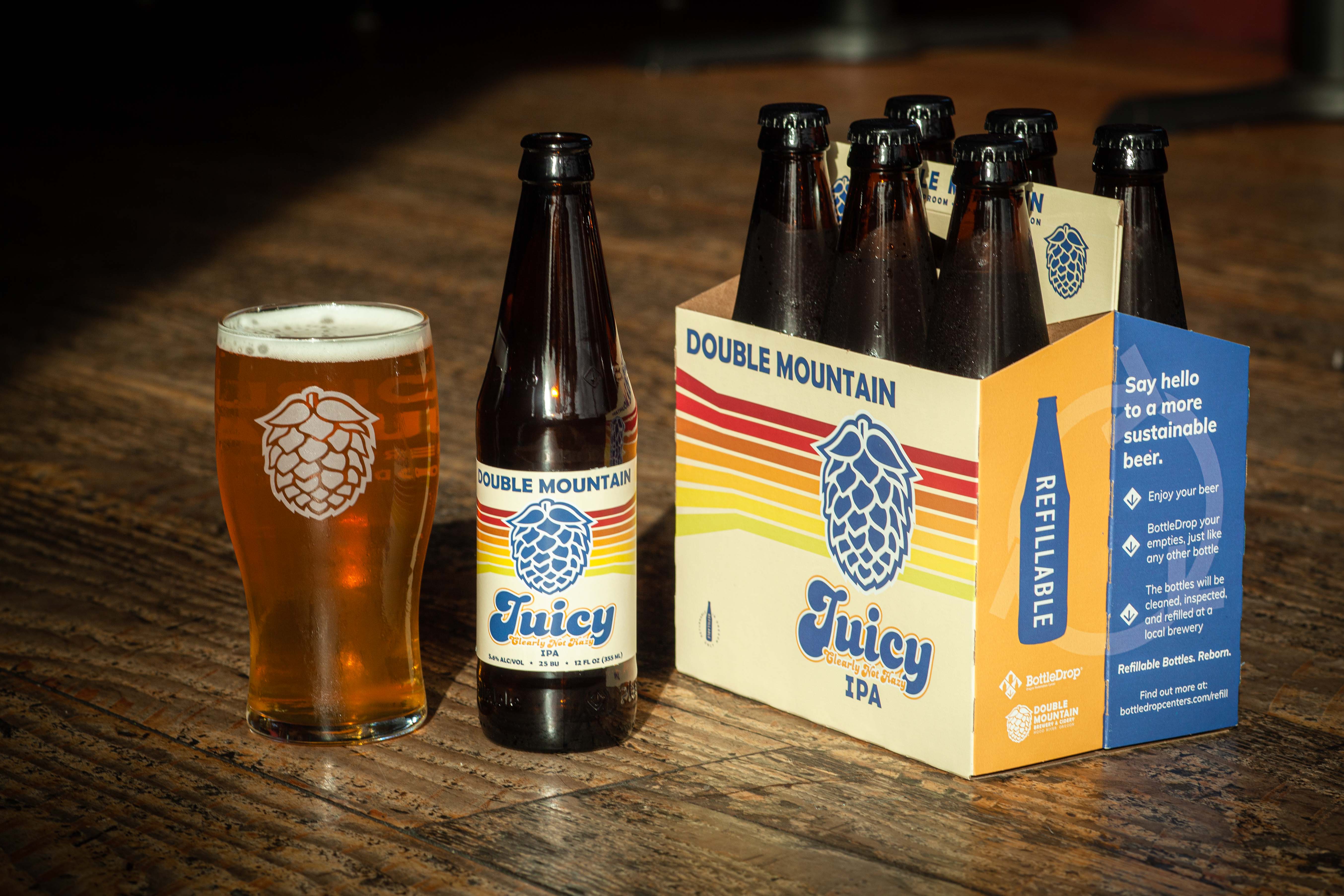 Hood River, OR – January, 2019 – Double Mountain Brewery & Cidery is releasing the newest addition in the 6-pack lineup of Refillable 12oz Bottles. This Juicy IPA, brewed Double Mountain style, received such great fanfare, putting it in a 6-pack was the obligatory next step. Juicy's don't have to be Hazy, but Hazy's can be Juicy. When the brewer's created this recipe, they kept this in mind, setting out to make a non-hazy, incredibly aromatic, juicy IPA, and (*gasp) lower on the alcohol. Available at our Hood River Taproom and SE Portland Taproom in the Woodstock neighborhood and throughout the Northwest.
JUICY, CLEARLY NOT HAZY IPA 5.6% ABV 25 BU
Description
Not all Juicy IPA's need to be hazy. Pour into a dense tropical rain-forest dripping with the sticky, delicious mango, kind herb, and ripe orange. The taste of the tropics continues in the rounded body, leaving only a whisper of bitterness. Juicy? Clearly.
"Juicy, I'm home! We are proud to release our take on the Juicy epidemic in six packs. Flavorful, punchy, juicy, but clearly not hazy." Greg Balch, Head Brewer