Double Mountain Brewery Releases No Collusion, A Non Collaborative Stout
|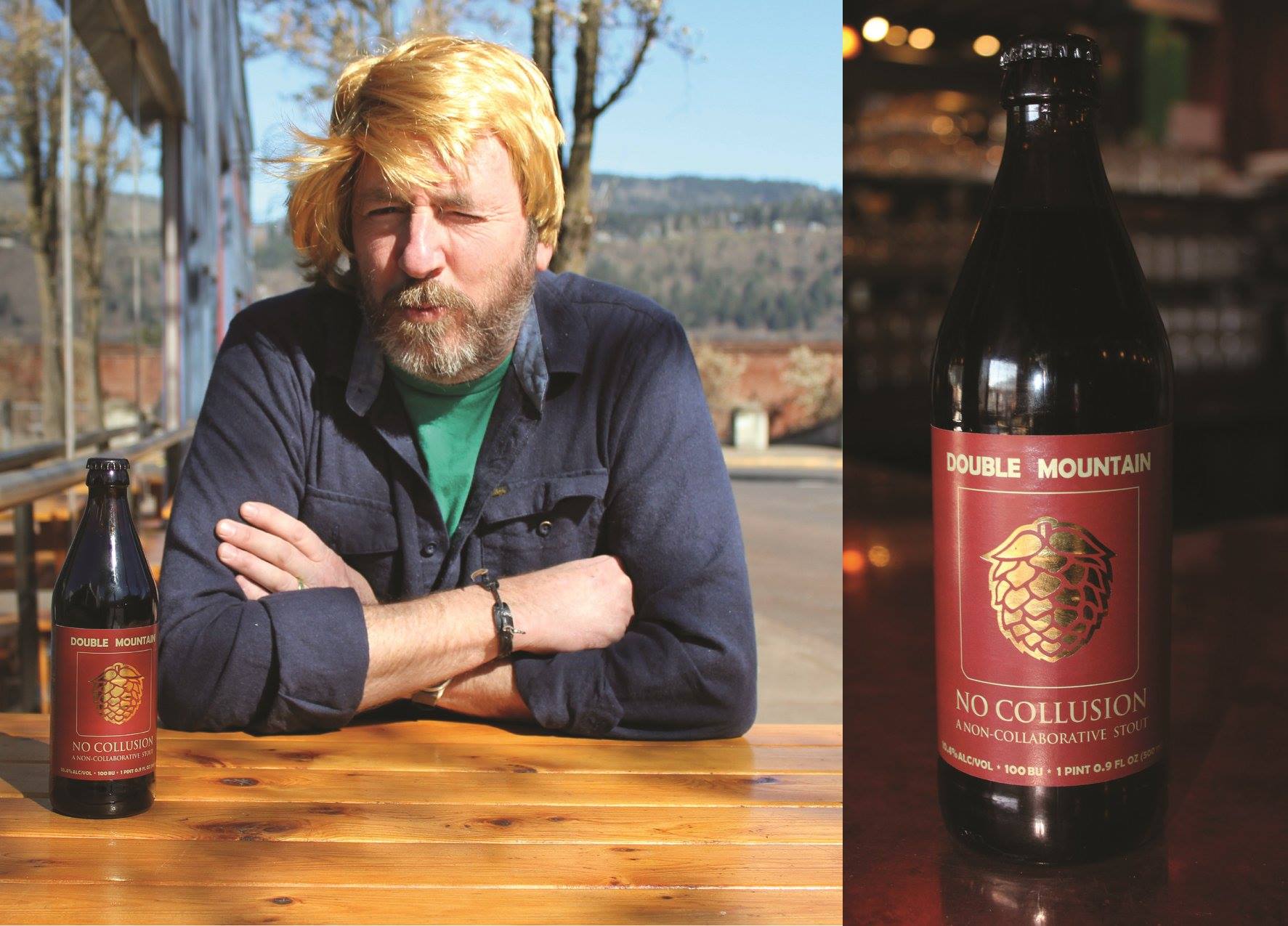 After celebrating its 11th Anniversary this past weekend, Double Mountain Brewery & Taproom is back at it with a brand new beer release this week. Now available in 16.9 ounce bottles and on draft is No Collusion, A Non Collaborative Stout, an ode to the country's President.
"This beer is great. I mean, like, really great. Bigly huge. We even set up a committee to tell you how great it is, but had to fire the first guy. And the second one." – Brewmaster/Owner Matt Swihart
No Collusion, A Non-Collaborative Stout Description:
It's proven.  We had to fire a few people along the way, but the end result is pretty great. Robust chocolate, licorice, and coffee aromas dominate across party lines on a stance we can all get behind. 10.4% alc/vol 100 BU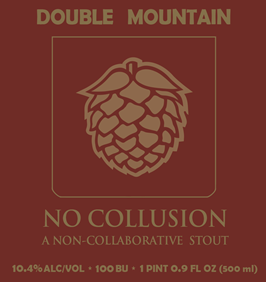 This bigly imperial stout is currently available in bottles and draft at the downtown Hood River Taproom and SE Portland Taproom in the Woodstock neighborhood. Look for Double Mountain No Collusion throughout the Northwest starting late-March.