Double Mountain Brewery Releases The Other Matt IPA
|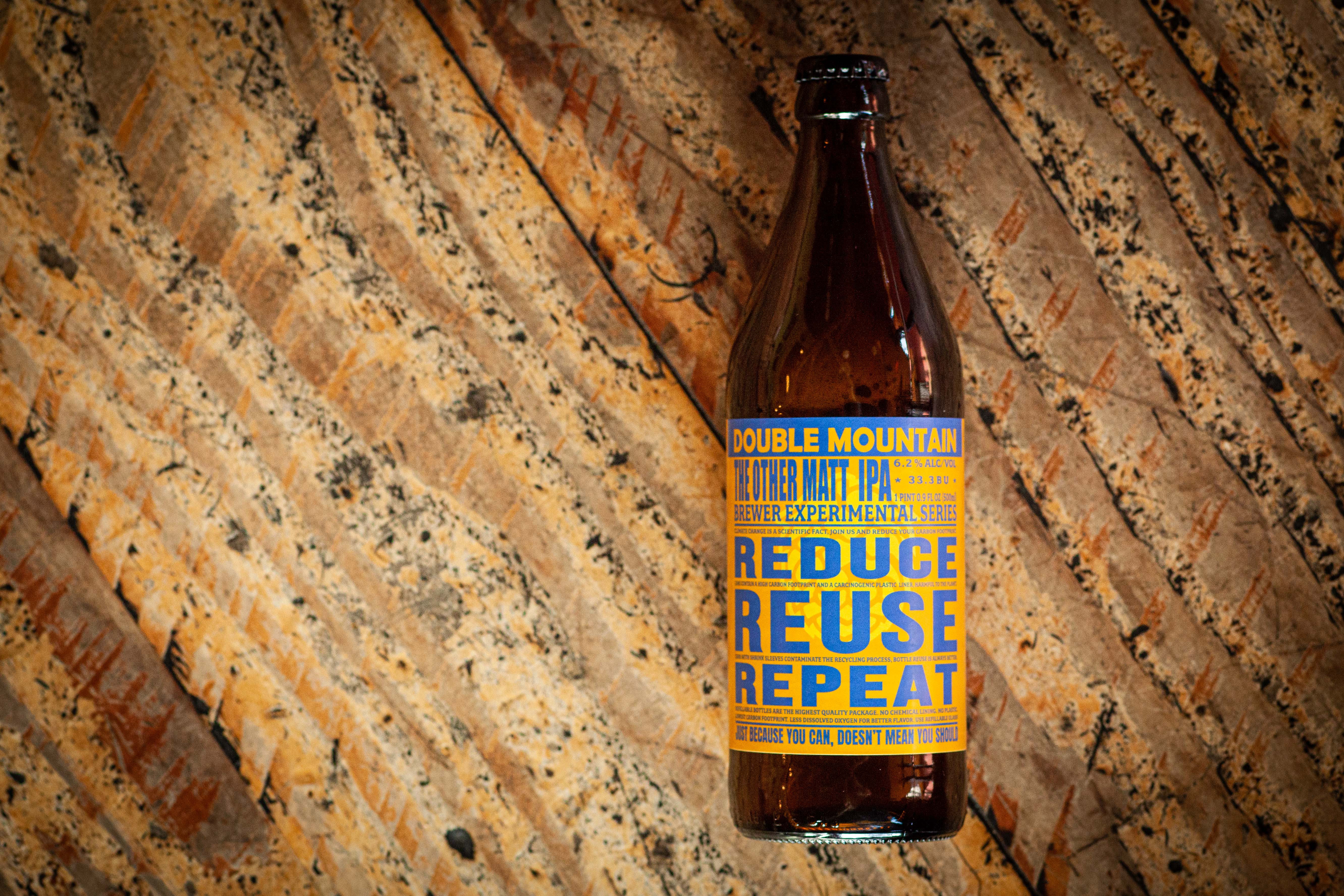 When a close knit brewhouse has two guys named Matt, sometimes a bit of confusion can set in. Out in Hood River, Double Mountain Brewery & Cidery faces this as both its Co-Founder/Brewmaster and Lead Brewer are both named Matt….Matt Swihart and Matt Coughlin.
To poke a bit of fun at this, Double Mountain has just released The Other Matt IPA as part of its Brewer's Experimental Series. This beer was developed by the other Matt, Matt Coughlin.
Since this beer series allows the brewer to choose the recipe to brew, the choices of malt bill, hop additions and yeast are endless. For The Other Matt IPA, Coughlin chose to spotlight a Kveik yeast strain and Azacca hops. The results are a smooth, rounded, and brimming with aromas of mango, sticky pineapple, and tropical citrus, this IPA crushes easy. The Other Matt IPA sits at 6.2% ABV and 33 BU.
"Working with new ingredients can be challenging, but one a brewer looks forward to," said Coughlin, in a statement. "Fermenting at high temps? Crazy whirlpool additions? Yeah, I got this. Are you sure you're not looking for the other Matt?"

When it came to the beer label for The Other Matt IPA, here is what Double Mountain sent over to us…With news appearing throughout media outlets on the shortcomings of recycling and OPB reporting that Oregon recycling is on the decline, we determined that there is no better time than the present to share the information on why to choose refillable bottles. Complimenting this delicious experimental series, each beer's label highlights the benefits of using refillable bottles. The carbon footprint of refillable bottles is vastly lower than other container choices, making it the best container for the environment. Add the benefit of reduced oxidation, and refillable bottles are better for the beer too. Reduce, Reuse, Repeat, a solid mantra, not only for refillable bottles but containers in general.
The Other Matt IPA is available in refillable 500mL bottles at both Double Mountain locations and throughout the Pacific Northwest.