Double Mountain Brewing Releases Splendor Single Hop IPA
|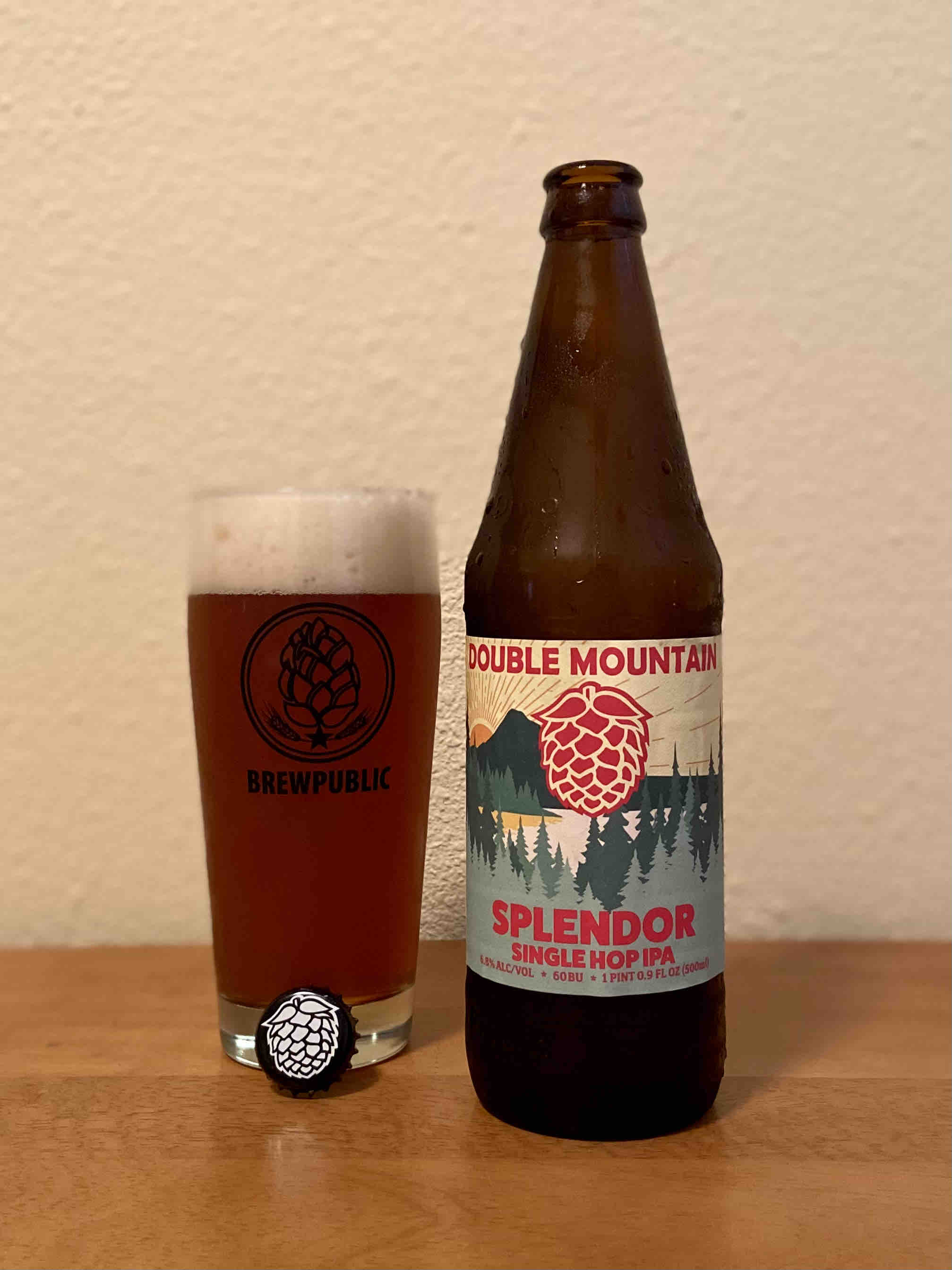 A new single hop seasonal IPA arrives from Double Mountain Brewery with the debut of Splendor Single Hop IPA
Matt Swihart, Double Mountain Brewery Owner and Brewmaster, created this year's single hop IPA that highlights an experimental hop variety. This new hop was brought to Double Mountain from the Experimental Hop Breeding Program and is one that excites Swihart.
"I fell in love with this hop a few years back and have been wanting to show off its earthy fruity wonderfulness in a single hop beer," said Swihart, in a statement.
The new Splendor Singe Hop IPA pours a dark amber color with a lofty head. Aromas of earthy hops and malt come through and carry over to the flavor of the beer. Double Mountain's use of English Marris Otter malt is evident as it shines through. It would be great to have Splendor Singe Hop IPA on cask served from a beer engine.
"Please enjoy socially! distantly! and give a shit about the environment and stop buying cans, seriously," explained Swihart, in a statement. "Our refillable bottles are truly better for the planet, make choices that help our world."
Splendor Singe Hop IPA is available in refillable 500mL bottles and on draft at the brewery's taprooms in Hood River and Portland's Woodstock neighborhood. The beer will also be available throughout the Pacific Northwest in Double Mountain Brewery's distribution footprint.