Double Mountain Releases Juicy, Clearly Not Hazy IPA
|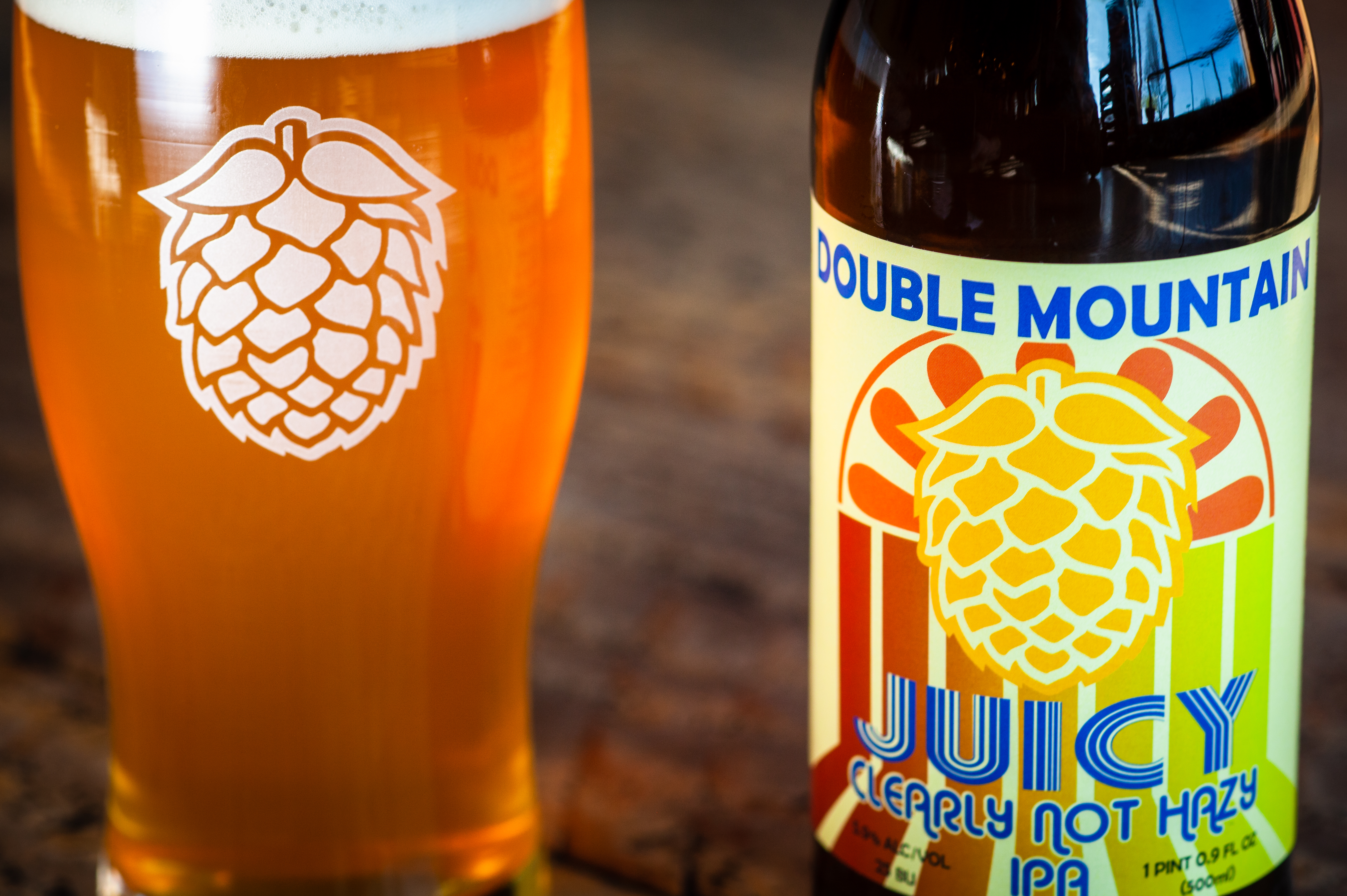 For its latest release, Double Mountain Brewery has brewed a juicy IPA but without the haze. Juicy, Clearly Not Hazy IPA is Double Mountain's take on a New England style IPA but with the beauty of a filtered beer and a fun beer name that's a bit tongue in cheek.
The brew team at Double Mountain set out to brew a non-hazy IPA but with all of the flavors and aromas one would expect in the popular style. Realizing that you can still brew this stile and have it a bit more refined is what Double Mountain accomplished. Juicy, Clearly Not Hazy IPA sits at 5.9% ABV and 25 IBUs.
"Our beers don't fit in a neat box. We don't brew to style," said Matt Swihart, Owner and Brewmaster at Double Mountain in a prepared statement. "We don't brew for awards. We love a beer where the hops cover your wagon and drive your horse. This is our Juicy. And clearly, it's not hazy."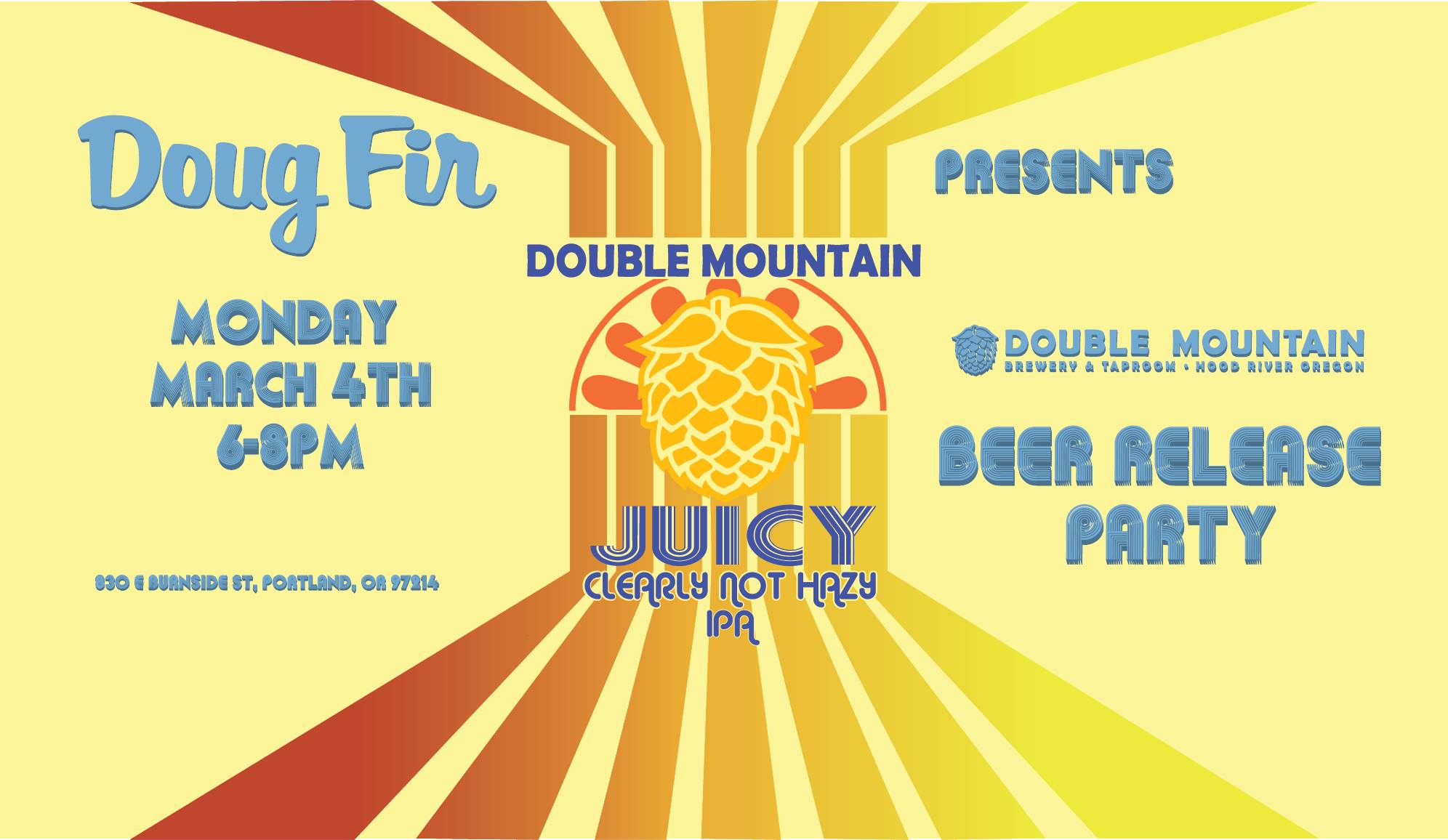 Juicy, Clearly Not Hazy IPA will have its official Portland release on Monday, March 4th at Doug Fir Lounge from 6:00-8:00pm. For those outside of Portland, Juicy, Clearly Not Hazy IPA is available in refillable 500mL bottles and draft at the brewery's Hood River Taproom and SE Portland Taproom in the Woodstock neighborhood and throughout the Northwest.