Ecliptic and Boneyard Create Mashup IPA with STARPM IPA
|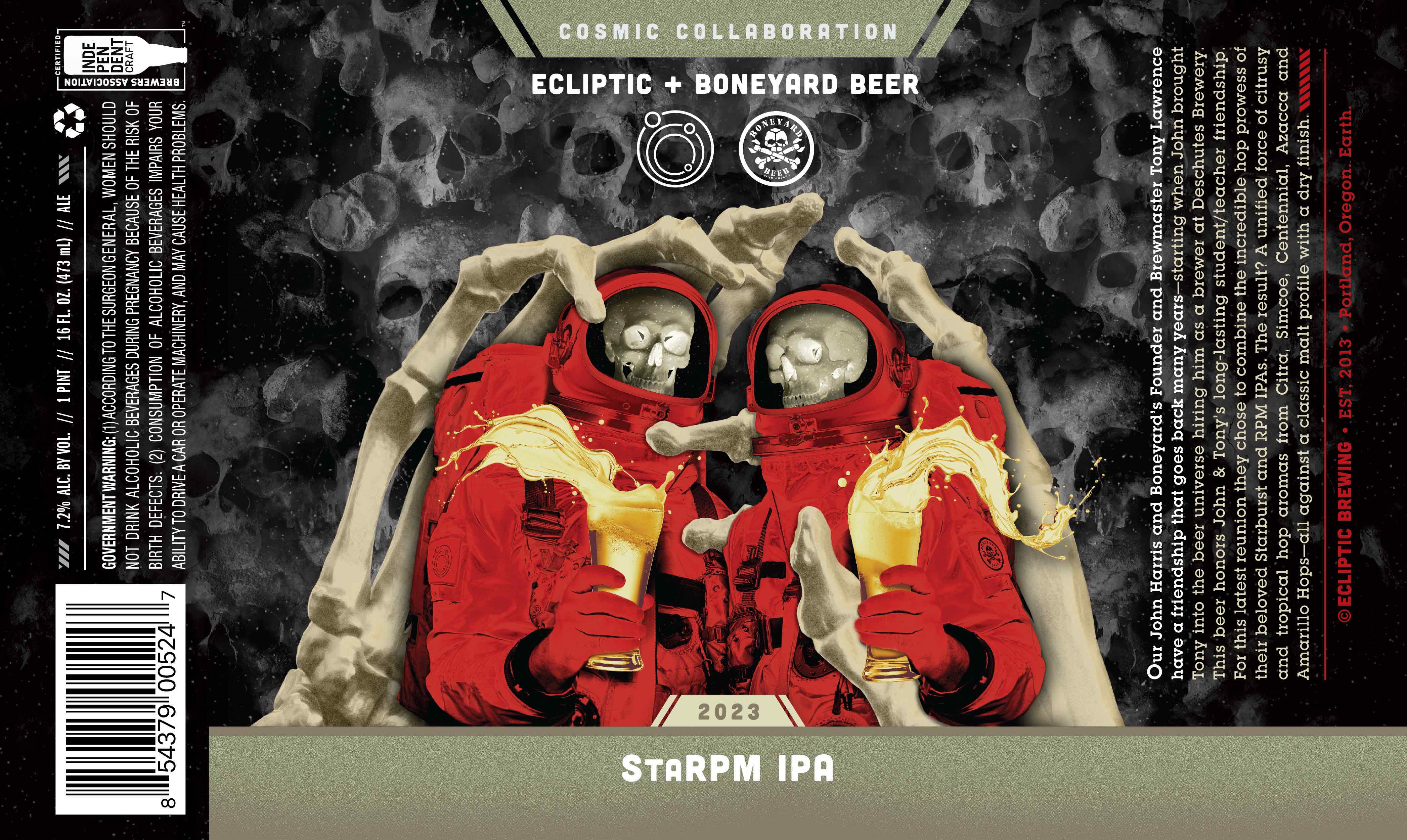 An IPA mashup of out of this world proportions debuts next week when Ecliptic Brewing and Boneyard Beer release STARPM IPA as part of Ecliptic's 2023 Cosmic Collaboration series.
STARPM IPA brings together the best of Ecliptic's Starburst IPA and Boneyard's RPM IPA, both that happen to be each companies' flagship beers. Both of the original beers are heavily hopped, and the mashup is no exception, featuring Citra, Simcoe, Centennial, Azacca and Amarillo hops for a citrusy and tropical flavor. STARPM IPA features a classic malt profile and clocks in at a solid 7.2% ABV and 50 IBUs.
This collaboration brings together many years of brewing expertise. Back when Harris was at Deschutes Brewery in Bend, Oregon, he hired Tony Lawrence, co-founder of Boneyard Beer. as a new brewer. This beer honors John and Tony's long-lasting student/teacher friendship.
"I used to work with Tony Lawrence [Boneyard's founder] back at Deschutes – in fact, I hired him!" says Ecliptic's Owner and Brewmaster, John Harris, "It has been fun being able to work together again to blend our recipes into a new creation and decide on a name, which is also a mashup. I am pleased with how it's turning out."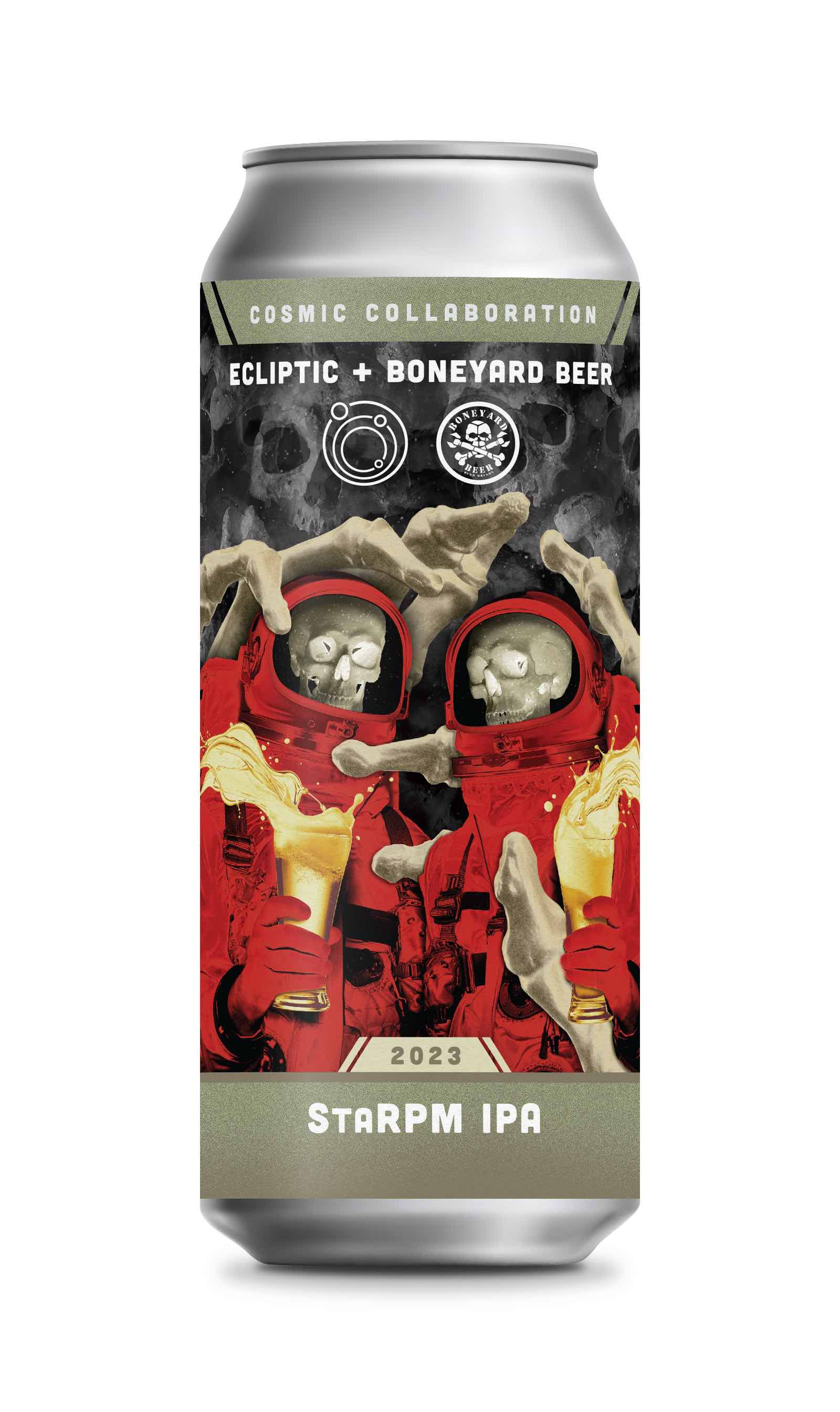 STARPM IPA will be released in 16oz cans and draft throughout Ecliptic Brewing's distribution network beginning on Wednesday, February 22. Visit Ecliptic's website for up-to-date details on this release and potential release events that are tentatively planned for early March.