Ecliptic Brewing Adds Tangerine Twist to 2020 Filament Winter IPA Release
|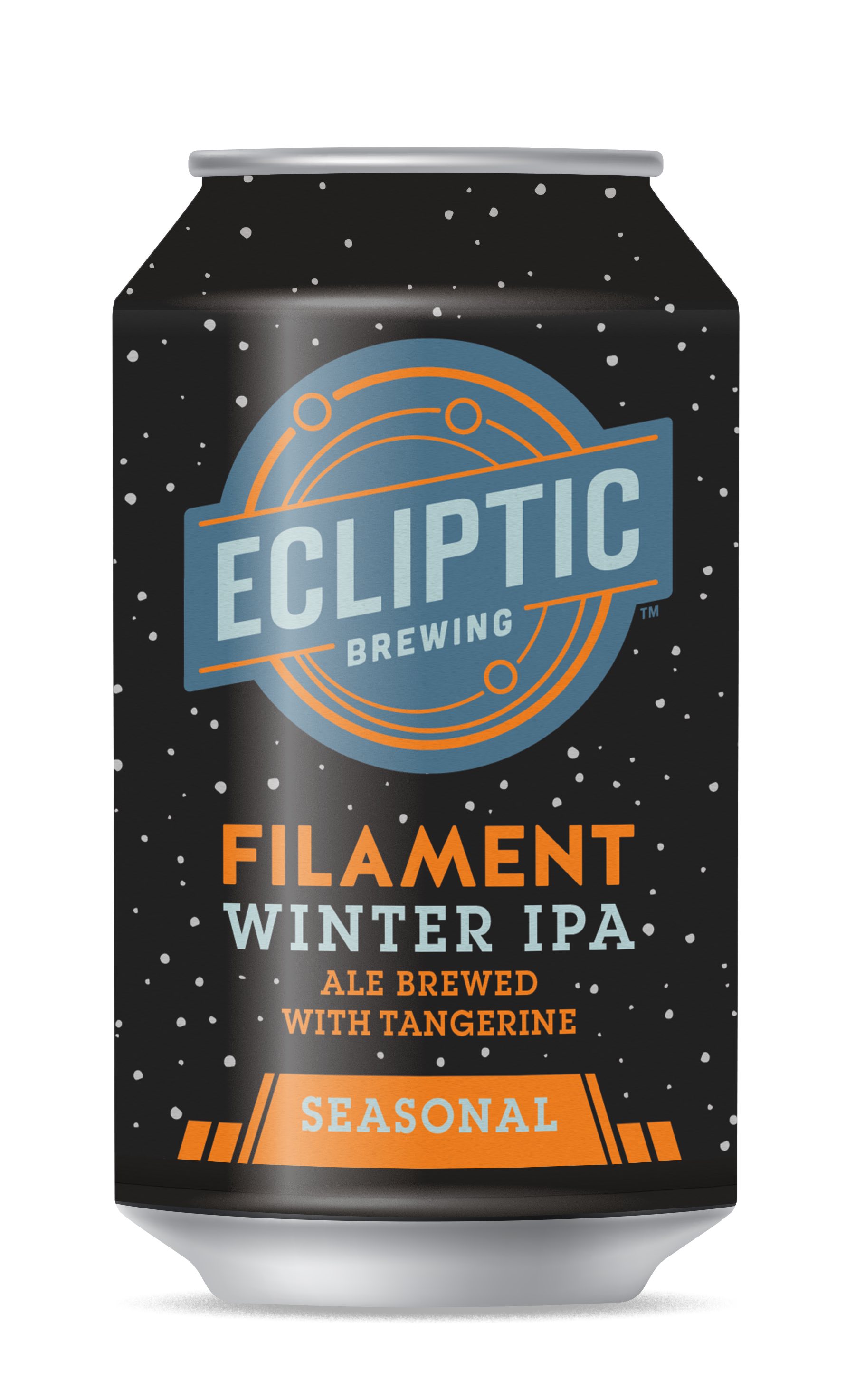 Portland, Oregon. Earth. (November 5, 2020) – Filament Winter IPA has been Ecliptic Brewing's winter Seasonal Release for its seven years in business, but in 2020, it's getting a zing of citrus. Offered in 12-ounce cans and draft, the beer begins shipping early to mid November.
Filament Winter IPA with Tangerine will feature the recipe's classic hop line up of Crystal, Mandarina Bavaria and Centennial, along with the addition of Strata Hops this year. The biggest flavor change will come from real tangerines supplied by Oregon Fruit Products.
"2020 felt like the right time for an update on our winter seasonal," says Ecliptic's Sales Manager, Erin Grey Kemplin. "We were playing with the idea of citrus and how that fits in well with holiday flavors. Tangerine should be a nice complement to this balanced IPA."
Filament Winter IPA with Tangerine will be released in both draft and 12-ounce cans throughout Ecliptic Brewing's distribution network. Visit Ecliptic's website for up to date details on potential release events.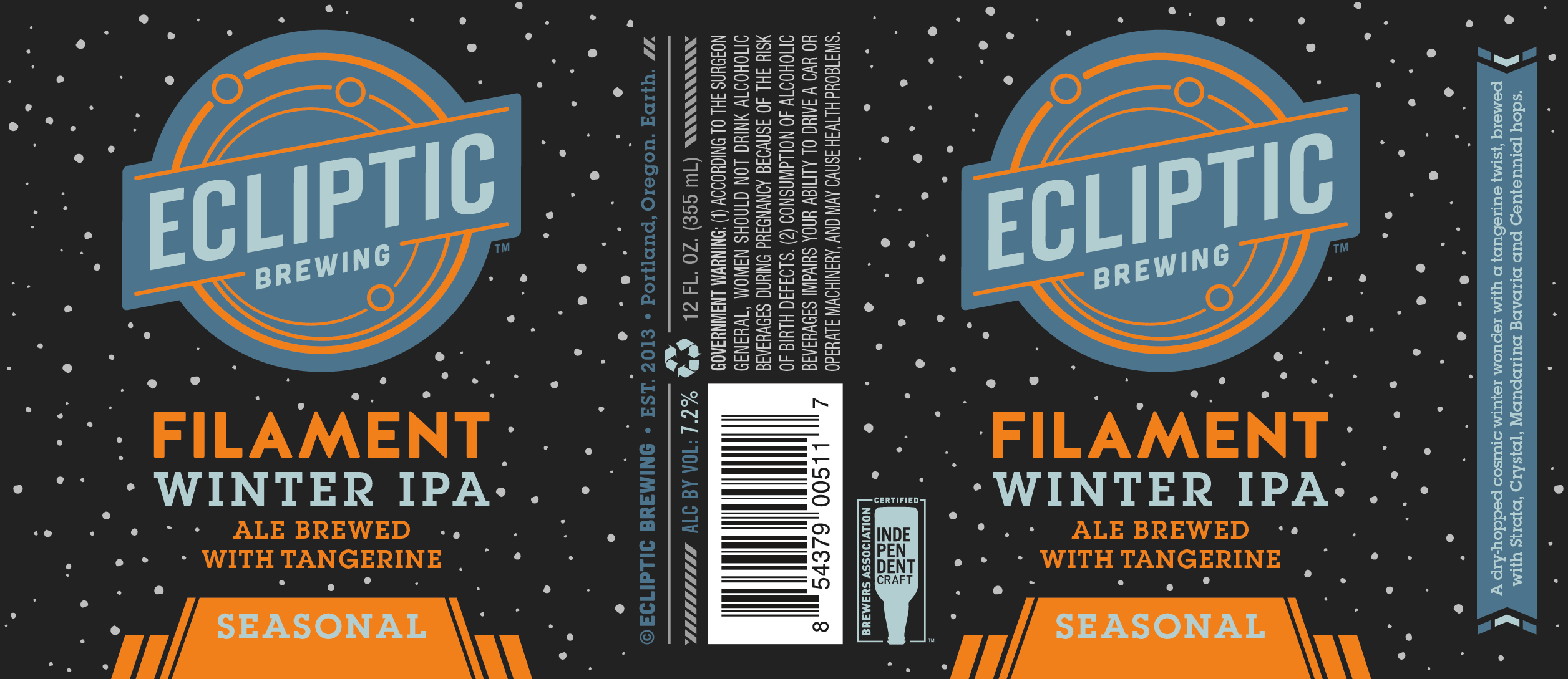 About Filament Winter IPA with Tangerine
A dry-hopped cosmic winter wonder with a tangerine twist, brewed with Strata, Crystal, Mandarina Bavaria and Centennial hops.
ABV: 7.2%
IBU: 70