Ecliptic Brewing and Cloudburst Brewing Partner on Cosmic Collaboration Witbier
|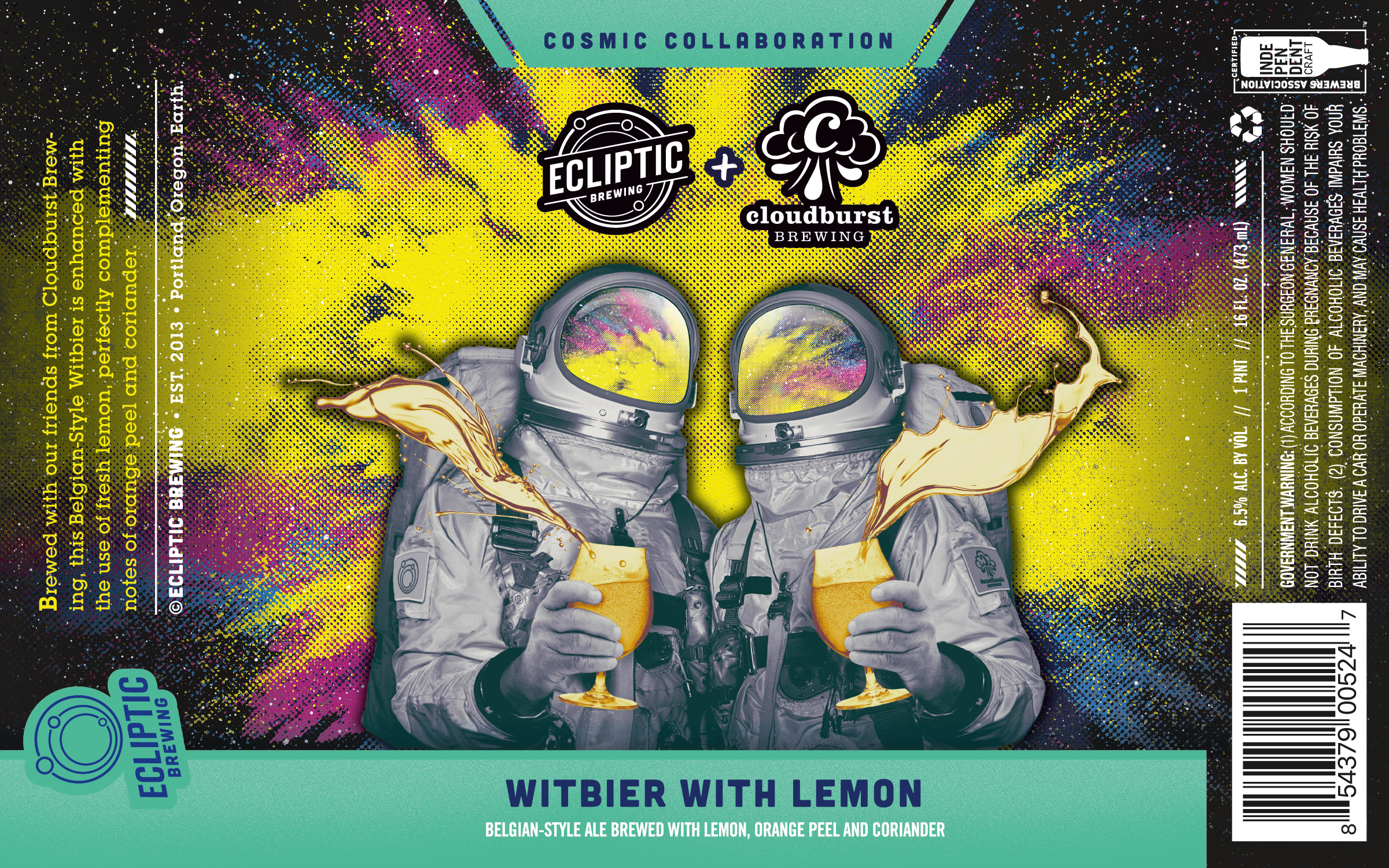 Ecliptic Brewing is set to release its next Cosmic Collaboration beer. On this one the Portland brewery partners with Cloudburst Brewing of Seattle, Washington. The breweries collaborated on a Belgian-style Witbier with Lemon.
"I am super stoked to work on a beer with Steve, Cloudburst's Head Brewer and Founder," said Ecliptic's Owner and Brewmaster, John Harris, in a press release. "For the beer style, we started with the idea of a super drinkable summer beer- taking the classic Witbier and adding a refreshing hit of fresh lemon to up the drinkability."
As part of its Cosmic Collaboration Series, Witbier with Lemon is brewed with real lemon, orange peel and coriander, which bring fresh, citrusy notes to the beer. Witbier with Lemon sits at 6.5% ABV and 25 IBUs.
Ecliptic + Cloudburst Witbier with Lemon will be released on draft and in 16oz cans throughout Ecliptic Brewing's distribution network on August 26th. An official virtual release party will be held on Zoom on September 10th from 6:00-7:00pm, with both John Harris and Steve Luke, Brewmaster at Cloudburst Brewing, in attendance. Participants will be able to pick up Party Packs of the tasting beers and Cosmic Collaboration at Ecliptic Brewing in Portland or Chuck's (Central District) Hop Shop in Seattle. Visit Ecliptic's website or Facebook event page for up to date details on this release.