Ecliptic Brewing Announces 2019 Beer Release Calendar
|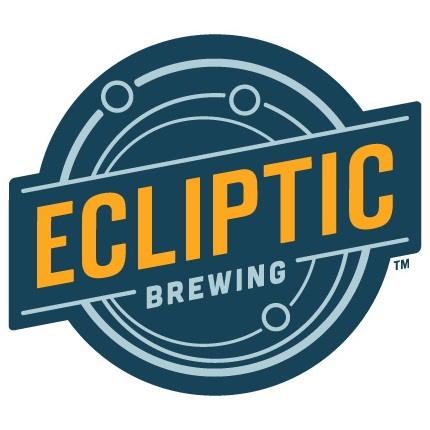 Portland, Oregon. Earth. (November 12, 2018)-This year was an eventful one for Ecliptic Brewing and their 2019 calendar indicates that this upcoming one will be no different. Their 2019 beer calendar reveals the return of all year-round beers, some exciting changes to the seasonal and special release selections, along with the addition of the limited release series.
"I am very excited about the direction we are taking with our line-up," said Owner and Brewmaster, John Harris. "We are continuing to push the creative boundaries and have some fun, innovative beers heading to the market."
Ecliptic has added an additional option to their Seasonal series line-up bringing their total to five rotations this year. They are starting the year with three new seasonal beers back to back, Luna Kölsch, Flamingo Planet Guava Blonde Ale, and Tucana Tangerine Sour Ale. Fan favorites, Quasar Pale Ale and Filament Winter IPA, are expected to return for the second half of 2019.
The newly created Limited Release series will feature beers produced in intermittent runs throughout the year. Phaser Hazy IPA, which returned in late 2018, has transitioned to this series, along with Altair Fresh Hop Pale Ale and Astra Fresh Hop Lager.
In celebration of their Fifth Orbit Anniversary, Ecliptic will be releasing "Five Beers for Five Years," in their Cosmic Collaboration series. John will be reuniting with friends in the beer industry, both old and new, to brew collaboration beers for this milestone. In addition, the beers planned for the Special Release series will explore some new styles and flavors. Beer with herbs, experimental hops, and a special Sixth Orbit beer are a few of the things to look forward to. Favorites like Oort Imperial Stout and Orange Giant Barleywine will reappear in 2019.
"All the Time" Series
Starburst IPA
Orbiter IPA
Capella Porter
Carina Peach Sour Ale
Seasonal Series
Luna Kölsch (Jan-mid Mar)
Flamingo Planet Guava Blonde Ale (mid Mar-May)
Tucana Tangerine Sour Ale (June-mid Aug)
Quasar Pale Ale (mid Aug-Oct)
Filament Winter IPA (Nov-Dec)
Limited Release Series
Phaser Hazy IPA
Altair Fresh Hop Pale Ale
Astra Fresh Hop Lager
Special Release Series (Listed in order of release)
Oort Imperial Stout
Star Party Brut IPA with Lavender + Lemon
Cosmos Hazy IPA with Coconut + Vanilla
Io Experimental IPA
Sixth Orbit Anniversary Beer
Sedna Tiramisu Stout
Orange Giant Barleywine
Cosmic Collaboration Series
"Five Beers for Five Years"