Ecliptic Brewing Celebrates 7 Years with Seventh Orbit Raspberry Golden Ale with Chocolate
|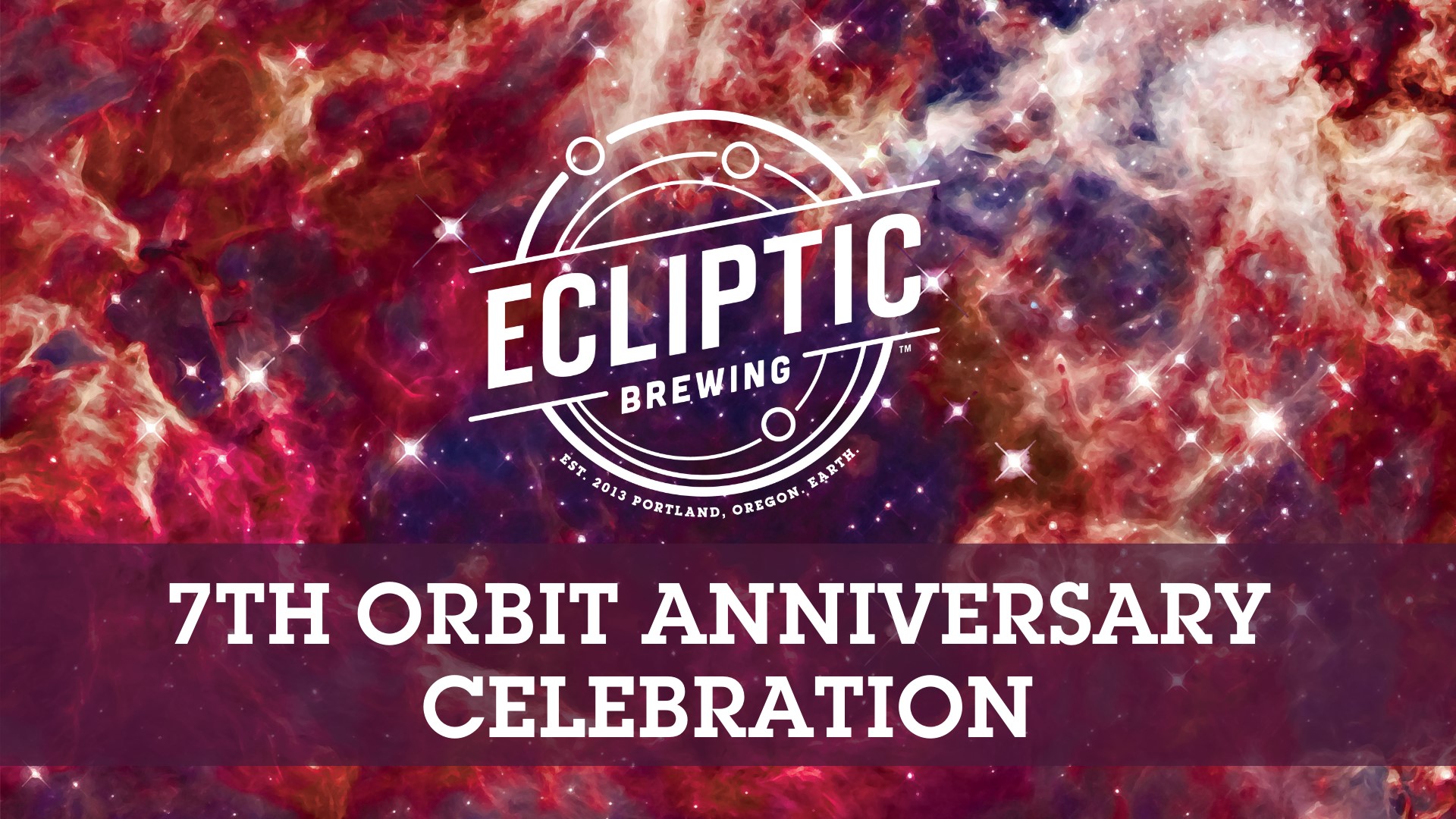 To celebrate brewing in North Portland for the past seven years, Ecliptic Brewing will celebrate its seventh anniversary with the release of Seventh Orbit: Raspberry Golden Ale with Chocolate. Ecliptic Brewing will release the new anniversary beer on Friday, October 16th at its pub as the beer will also be packaged in 16oz cans for broader release throughout Ecliptic's distribution network.
"It's been a wild year, but here we are celebrating another anniversary. I'm really thankful for that," said John Harris, Ecliptic Owner and Brewmaster, in a statement.
Seventh Orbit: Raspberry Golden Ale with Chocolate is brewed with raspberries, along with Enigma and Ariana hops, which blend perfectly with a touch of chocolate in a smooth golden ale. The desert like beer sits at 8% ABV and 20 IBUs.
On brewing his seventh anniversary beer, using fruit is something that Harris has been incorporating in his beers for a few decades. "Raspberry was the first fruit I ever brewed with, and this is only the second raspberry beer to be brewed here at Ecliptic," says John, in a statement.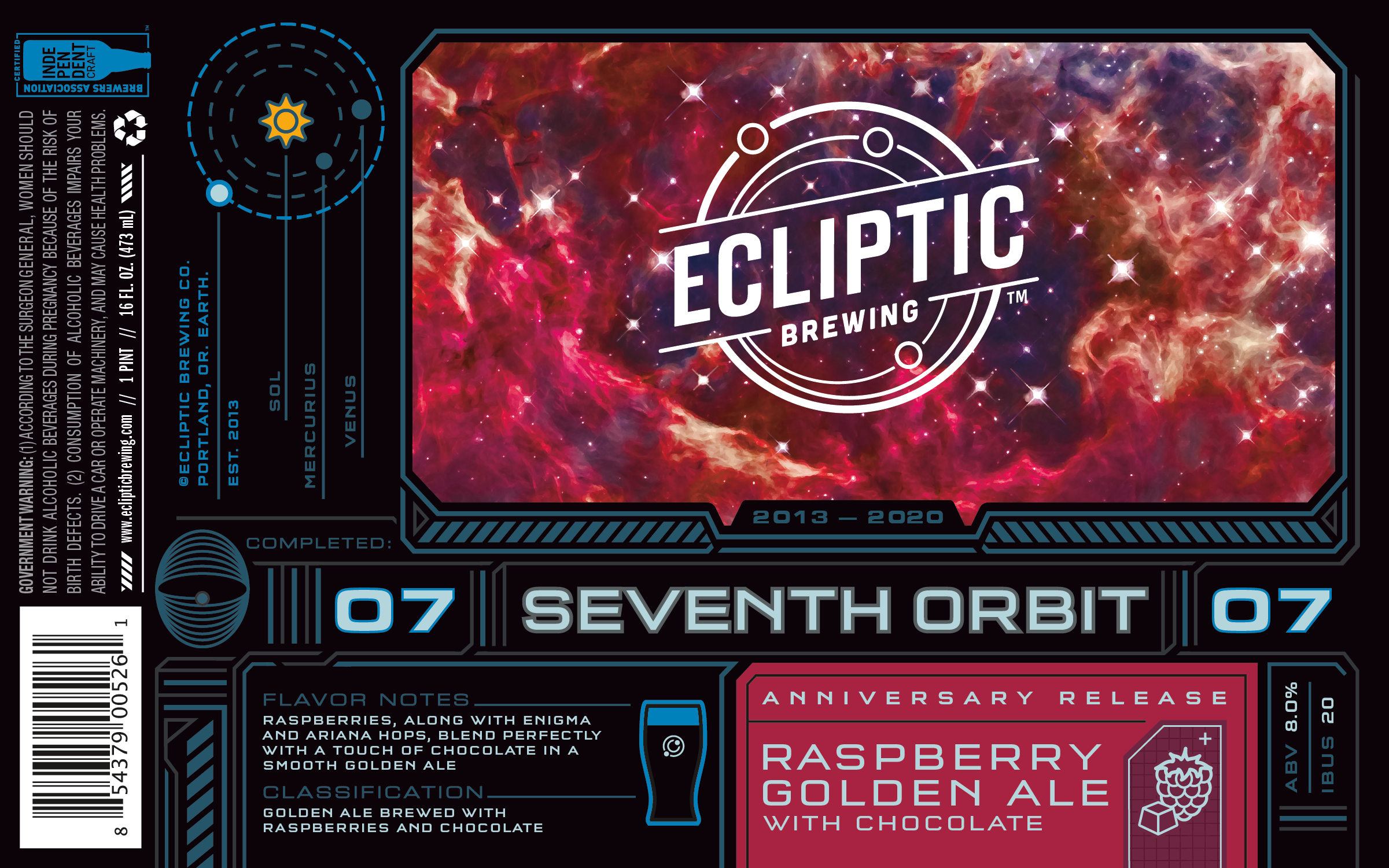 Harris continues, "Who doesn't like raspberry on desserts?! This beer has a nice malt base, lots of lively hops from dry hopping, and a balanced raspberry character."
While the company will not be hosting its annual anniversary party with live music in the parking lot, Ecliptic will still be celebrating with some fun, special promotions; visit Facebook event page for more details. Ecliptic will also be donating 10% of their restaurant sales to the Jeremey Wilson Foundation, which is a musicians' health and services nonprofit that assists individual musicians and their families during medical emergencies. Ecliptic is also releasing a limited-edition tie dye anniversary tee shirt, soon available for sale both online and at the restaurant.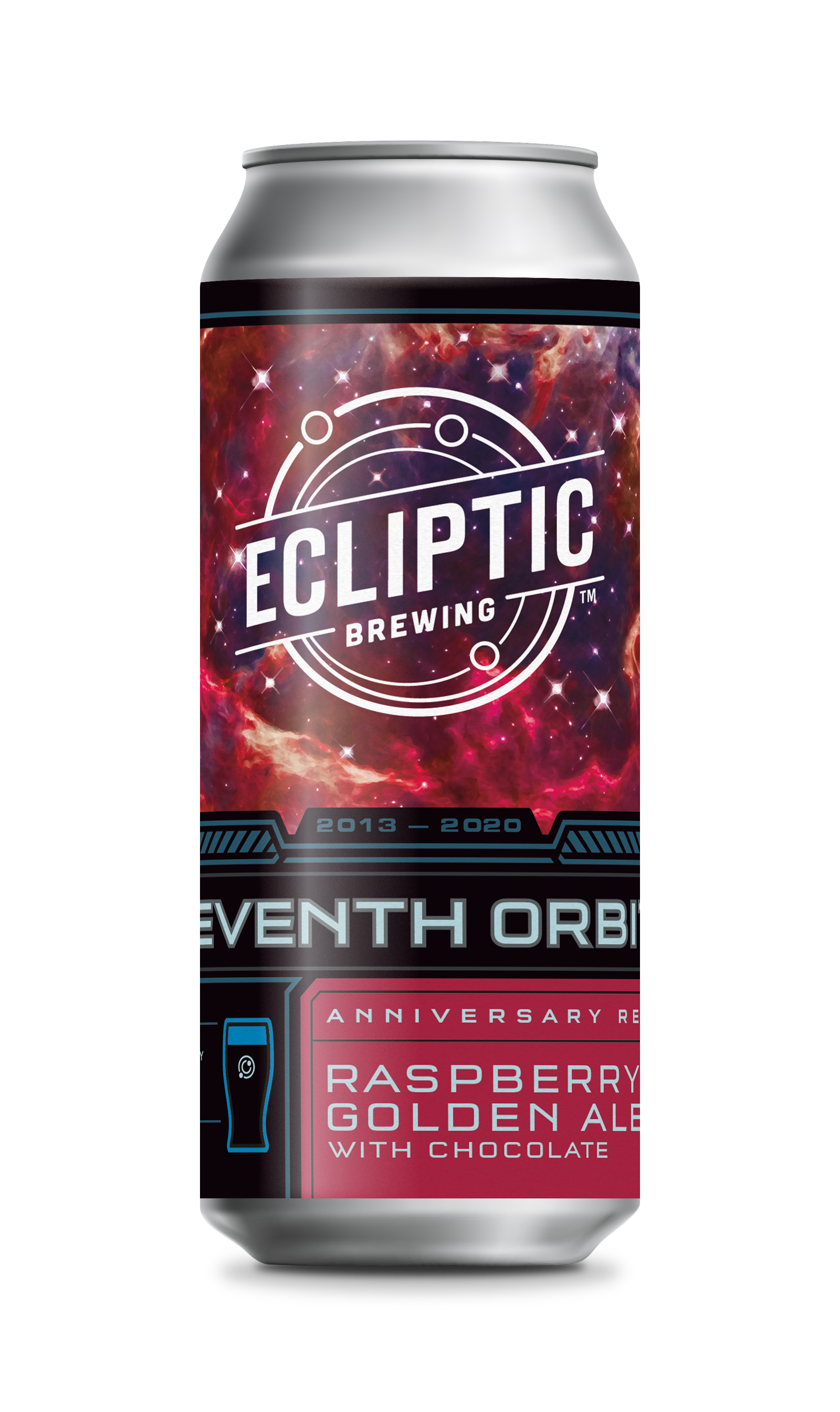 Also, mark your calendars for Thursday, October 22nd when Ecliptic Brewing will release its latest Cosmic Collaboration beer and this one is brewed with Russian River Brewing. Be the first to try Ecliptic + Russian River Pinot Noir Barrel-Aged Belgian-style Golden Ale. The base beer was originally released in 2019 as some of this beer has been aging in pinot-noir wine barrels. Ecliptic Brewing will host a virtual release event with Russian River Brewing Company owner, Vinnie Cilurzo, on October 22nd at 5:30pm. Learn more by clicking here.