Ecliptic Brewing + Modern Times Cosmic Collaboration – Pineapple Hazy IPA
|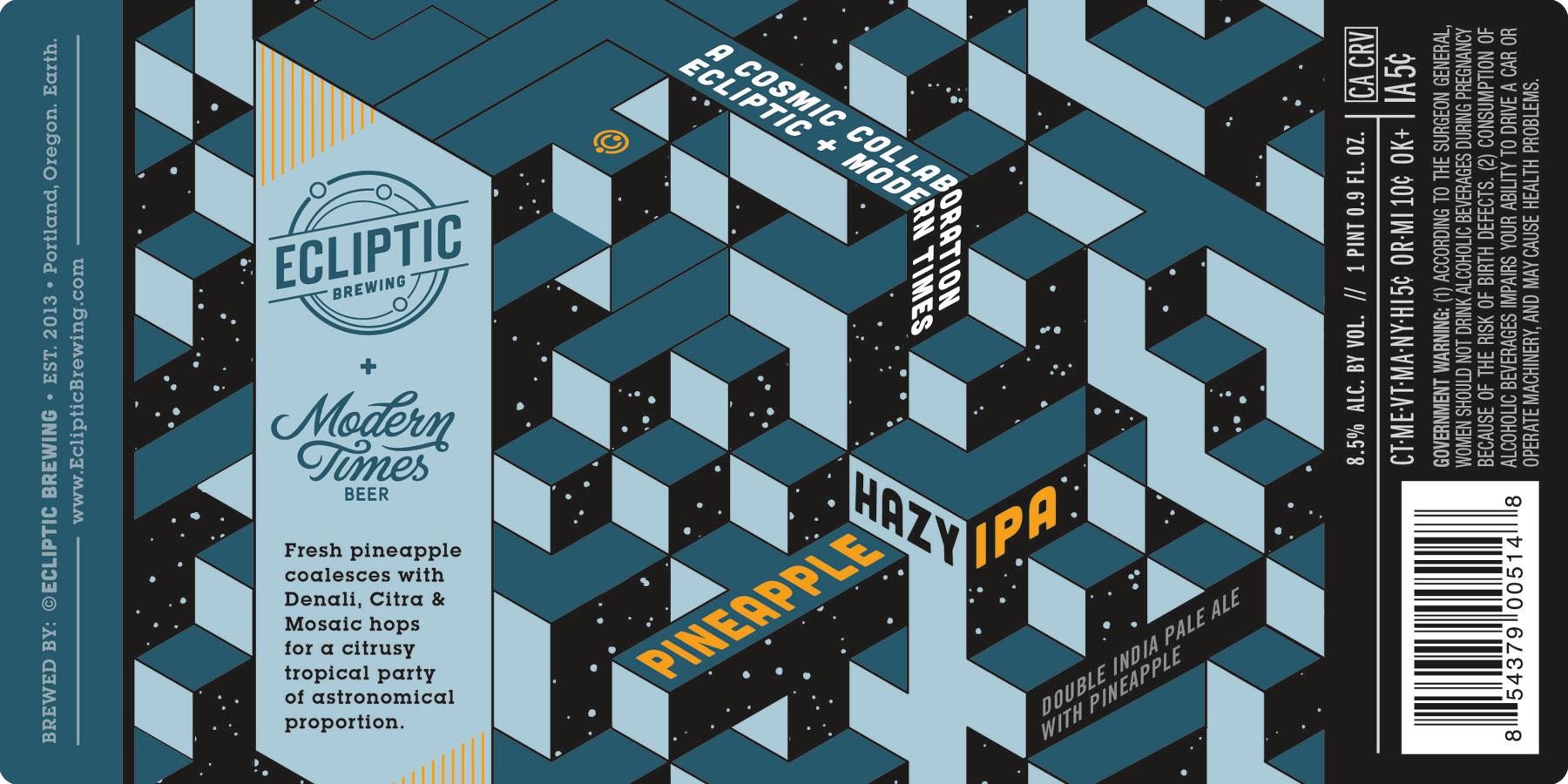 This month the Ecliptic Brewing drops its latest in its Cosmic Collaboration series of beers. Partnering with Modern Times Beer who opened up its Portland brewery earlier this year, the two breweries collaborated on Pineapple Hazy IPA.
"I have enjoyed Modern Times Beer for a few years," said John Harris, Ecliptic Brewing Owner and Brewmaster, in a statement. "And when we learned that they were moving to town, I reached out to Jacob in San Diego to see if they were interested in teaming up."
Known for its Hazy IPAs, San Diego's Modern Times has been at the forefront for this style on the West Coast. Now with its Belmont Fermentorium, this Modern Times outpost has been brewing its own versions as well.
"I had mentioned pineapple with Mat Sandoval, Production Manager of the Belmont Fermentorium, when we were talking about what to make," said Harris in a statement. "Mat said we should definitely use Denali hops for their tropical qualities and almost pineapple like character."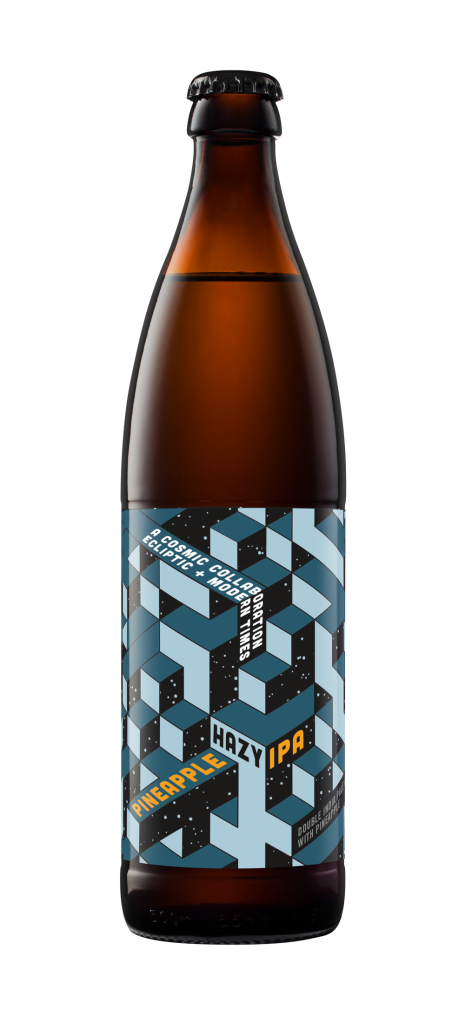 The resulting beer in this Cosmic Collaboration is Pineapple Hazy IPA. This New England style IPA features Denali, Citra and Mosaic hops for a citrusy, tropical party of astronomical proportions at 8.5% ABV.
Pineapple Hazy IPA will hit the shelves in 500mL bottles and on draft. This marks the first beer from Ecliptic that will be packaged in the brewery's new 500mL format.
"It's an exciting time for us to step in a new direction with our packaged beer," said Alaric Lawrence, Ecliptic's Packaging Manager, in a statement. "Trends have shown that beer drinkers prefer bottles that are a true pint and easier to finish in one pour."
Ecliptic + Modern Times Pineapple Hazy IPA Portland Release Parties:
Cosmic Collab Release Party, August 15th, 6-9 PM, ABV Public House
Come hang out with the Ecliptic Brewing and Modern Times teams in Hillsboro! Compete in a paper rocket ship flying contest to win prizes.
Cosmic Collab Bottle Release, August 16th, 5-7 PM, Tin Bucket
Join the crew for the Portland release of this beer. Bottles will be available, along with tasty draft treats from both breweries.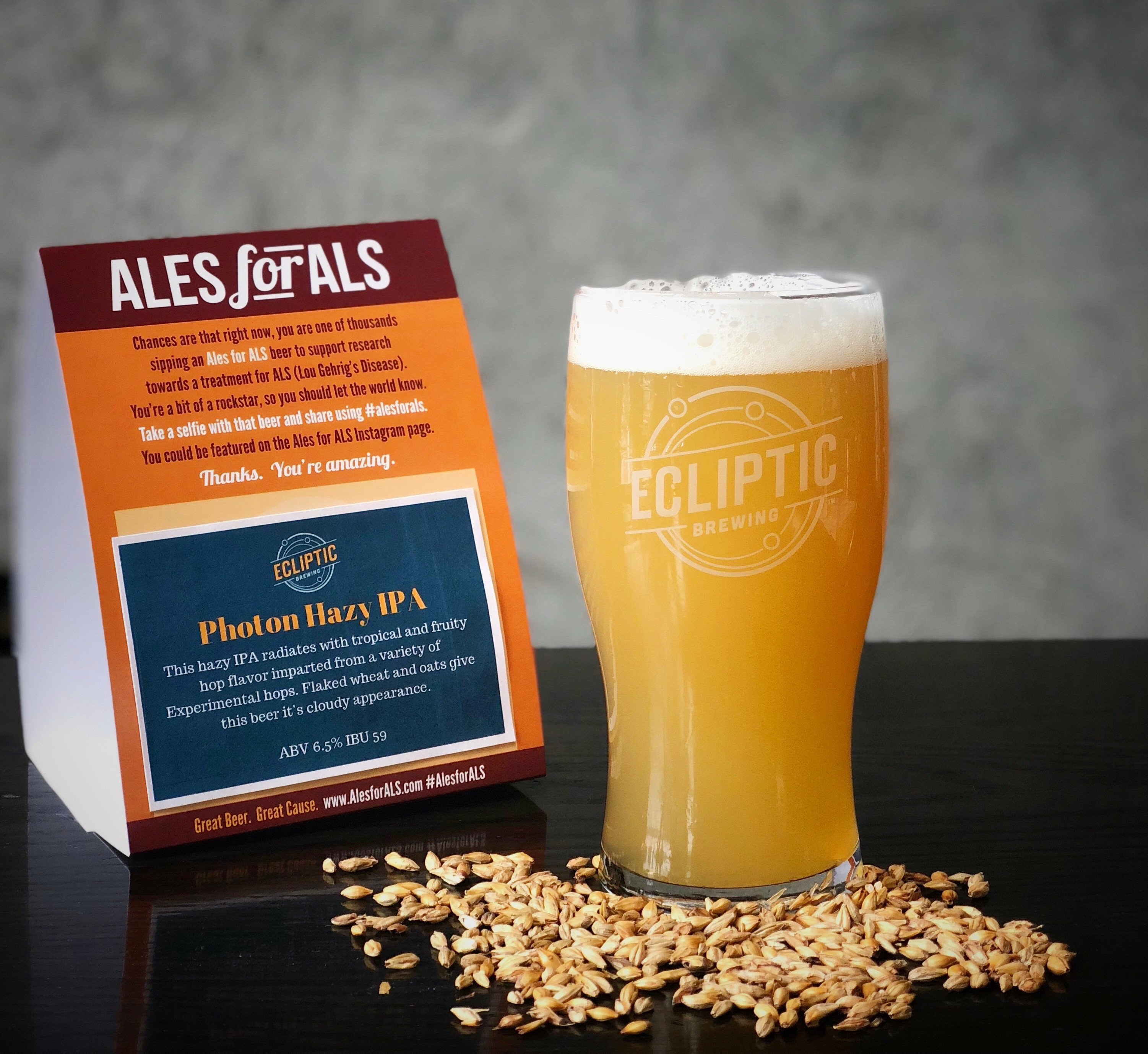 In addition to the forthcoming Pineapple Hazy IPA, Ecliptic Brewing has also released Photon Hazy IPA. Available only on draft, this beer is part of the Ales for ALS fundraising. Photon Hazy IPA was brewed with a unique blend of YCH HOPS and Loftus Ranches experimental hops and is now on tap in the pub! Best of all $1.00 from every pint will go to support research towards a treatment for ALS. And after drinking Photon Hazy IPA at this past weeks NBTS fundraiser, we highly recommend getting to Ecliptic and trying it yourself!