Ecliptic Brewing Releases SunRay Juicy IPA
|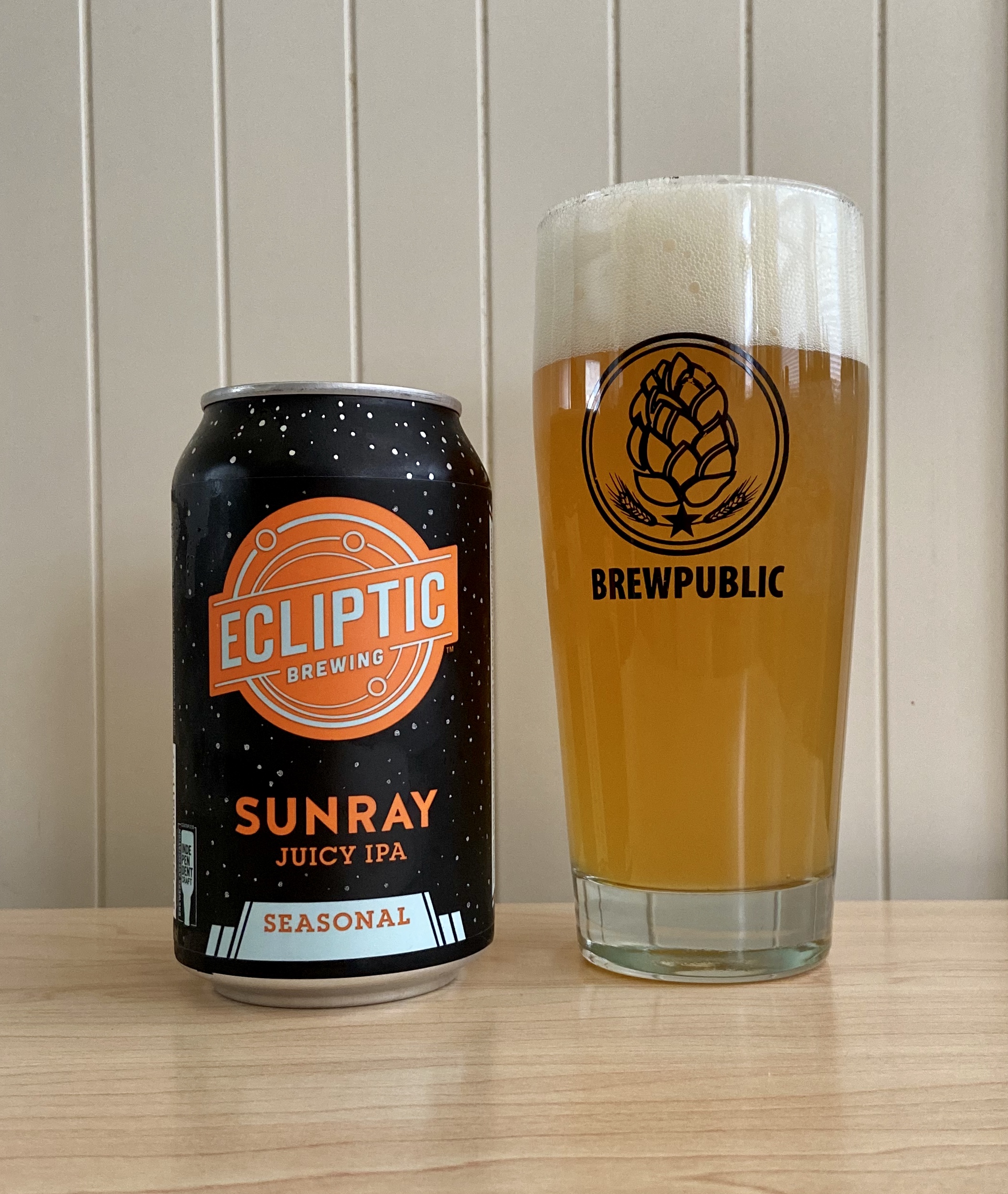 The latest beer to be released in the Seasonal Series from Ecliptic Brewing is making its debut in the brewery's distribution network. SunRay Juicy IPA is an unfiltered IPA that is packaged in 12oz cans and on draft.
In brewing SunRay Juicy IPA, Ecliptic Brewing used Idaho 7 and Bru-1 hops and 100% Pale Malt. SunRay Juicy IPA pours a hazy deep golden color with a frothy head that keeps its retention for an extended time. Flavors of citrus first hit your tasted buds followed by a bit of hop bitterness on the back end. SunRay Juicy IPA sits at 6.5% ABV and 45 IBUs.
"We're excited to release a new style in our Seasonal Series lineup," said Ecliptic's Sales Manager, Erin Grey Kemplin, in a press release. "Even the name – SunRay – evokes a bright, flavorful beer, and we hope people find it to be a perfect, thirst-quenching summer go-to."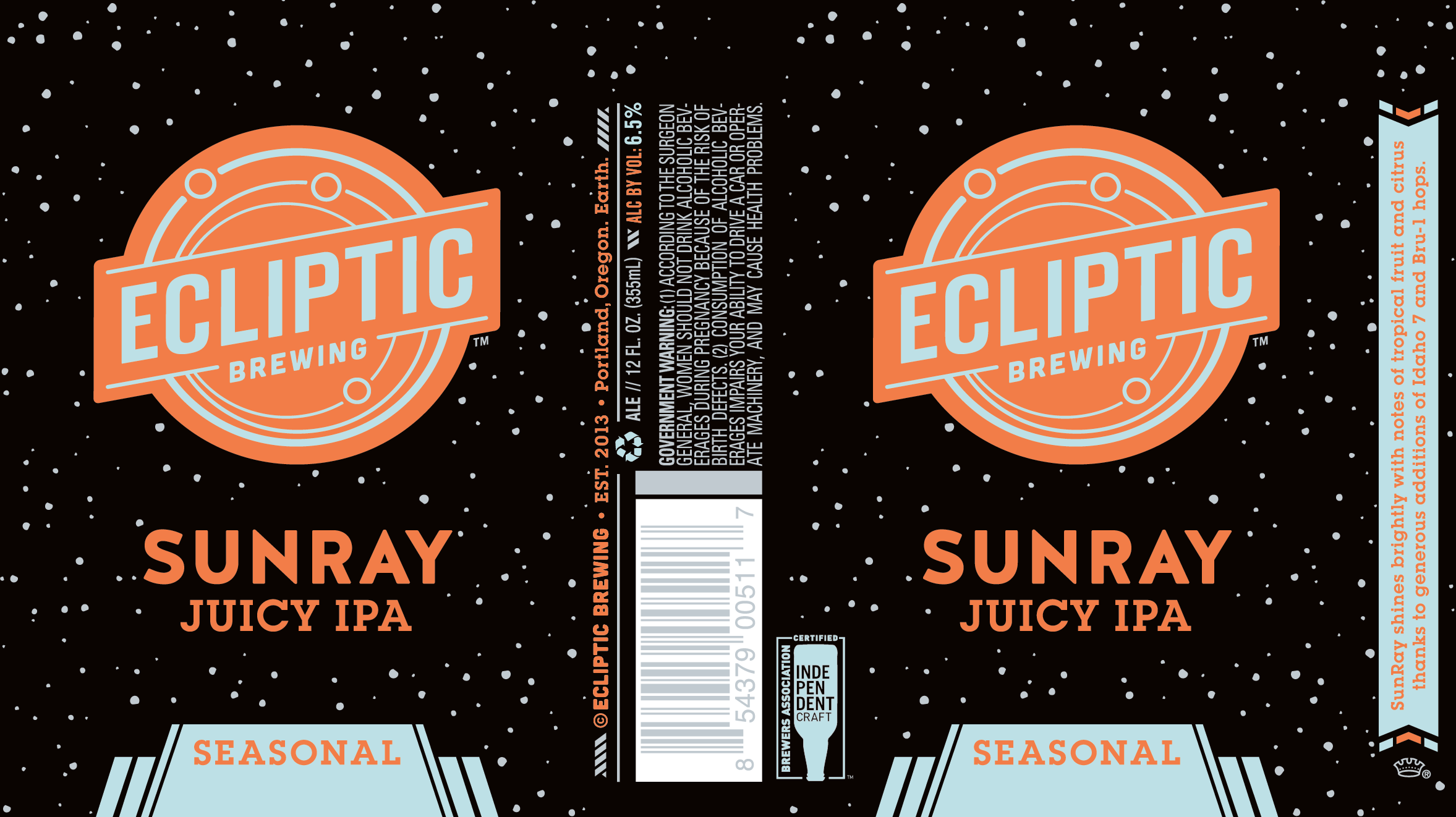 Ecliptic beers are available at the brewery in Portland that's located at 825 North Cook St. Its beers are also availble in bottle and on-tap throughout the area, and distributed by: Maletis Beverage (Portland, Salem, Vancouver WA), Bigfoot Beverage (Eugene, Bend, Coast), Fort George Distributing (Northern Oregon Coast, Southern Washington Coast), Hodgen Distributing (Eastern Oregon), Summit Distribution (Southern Oregon), NW Beverages (Seattle, Tacoma), Odom (Eastern Washington, Northern ID), Dickerson Distributing (Bellingham), Crooked Stave Artisans (Colorado), Freedom Distributors (North Carolina), Beer Thirst (Canada) and Tread Water (Japan).