Ecliptic Brewing Star Party Brut IPA Release Celebration
|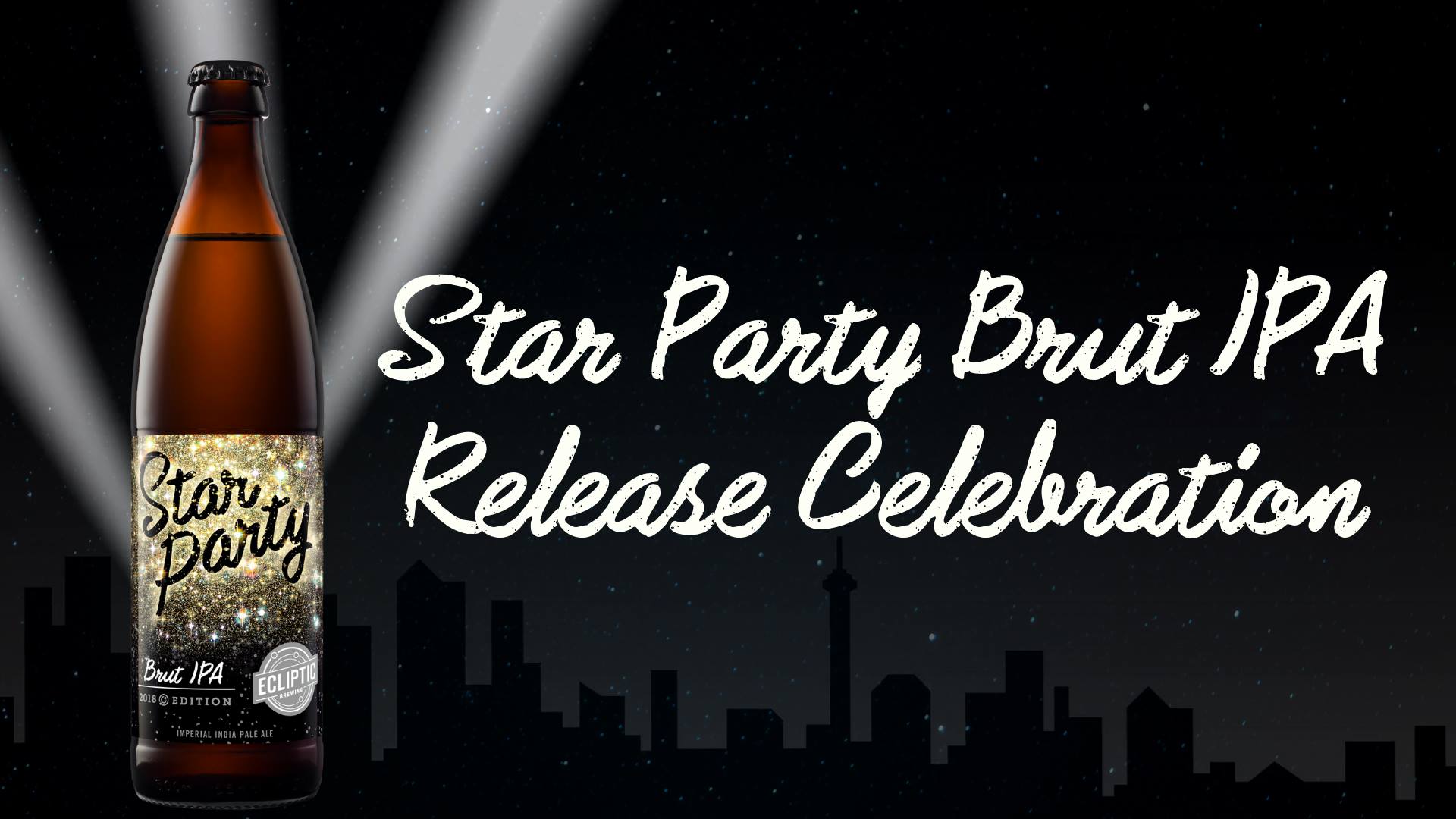 The trendy Brut IPA will soon arrive in a new beer from Ecliptic Brewing with its forthcoming Star Party Brut IPA. The Star Party Brut IPA Release Celebration will take place on Saturday, November 10th from 3:00-11:00pm at the brewery in North Portland.
This new Star Party Brut IPA is described as offering noticeable primordial hop character set against a background as dry and clean as the void of space. But be careful as this is one big IPA at 8% ABV!
Star Party Brut IPA will be available on draft, along with champagne cocktail specials and bites from the kitchen. Ecliptic Brewing's regular pub menu will also be available.
Then from 6:00-8:00pm, enjoy jazz music from The Tracy Kim Trio. And fancy attire is optional!
Ecliptic Brewing
825 N Cook St.
Portland, OR 97227