Ecliptic Brewing to Debut Ice Giant Cold IPA
|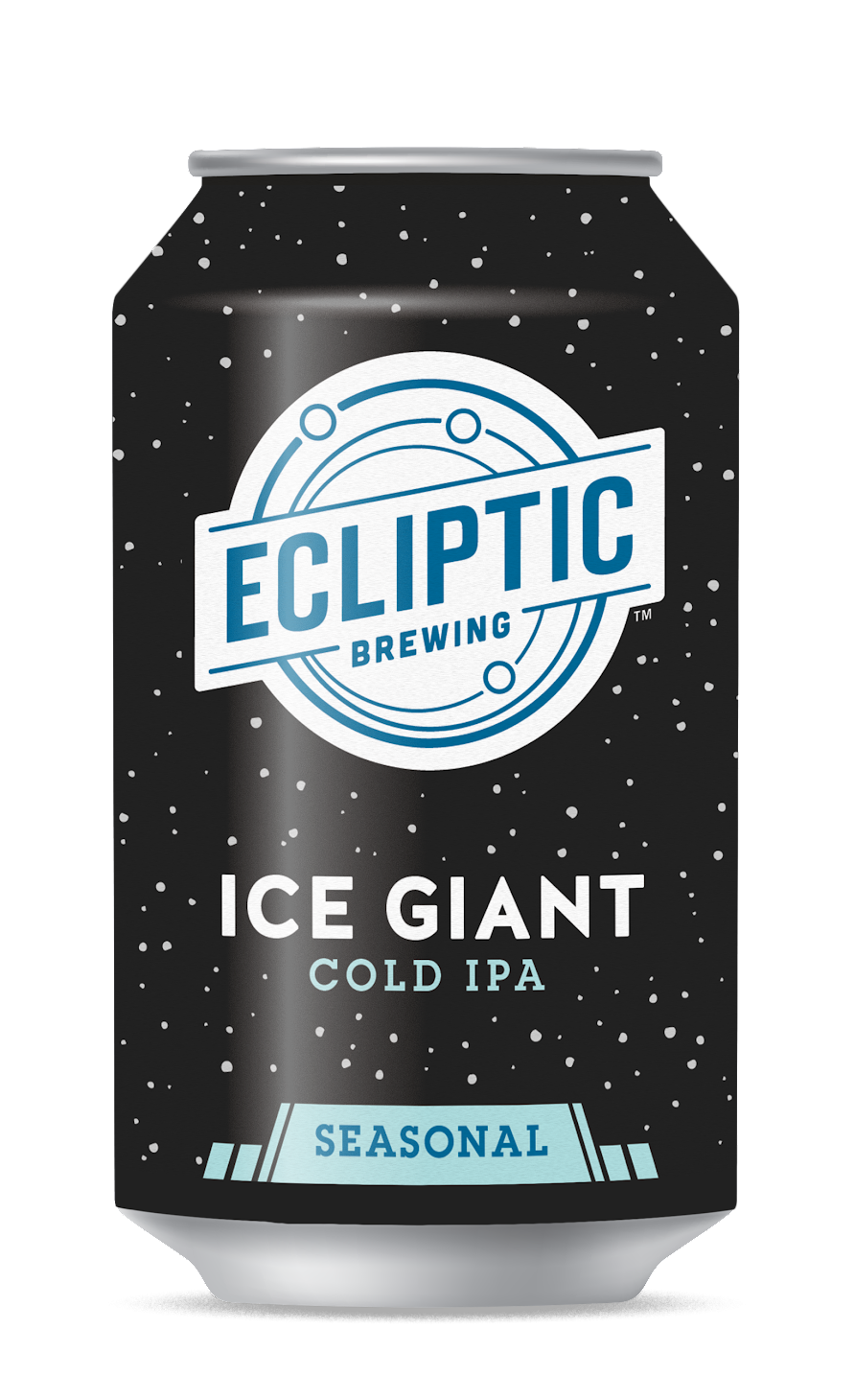 The final release in Ecliptic Brewing's Seasonal Series will debut next week as the North Portland brewer is set to release Ice Giant Cold IPA. This new hoppy lager will be the brewery's fall and winter seasonal release that'll be packaged in 12oz cans and on draft debuting on November 2, 2022.
Ice Giant Cold IPA is brewed with Pilsner Malt and lager yeast. A range of hops, including Nelson Sauvin, Strata, Pacific Sunrise, and Bru-1, top it off. It's described as offering notes of citrus and pine are present in this crisp, clean and dry beer. Ice Giant Cold IPA sits at 6.5% ABV and 60 IBUs.
"It was time to shake up our Seasonal Series!" said Ecliptic's Owner and Brewmaster, John Harris, "We had been brewing Filament Winter IPA since we opened, and I will always love that beer. But I wanted to try something new, and Cold IPA is a style that we have seen our customers enjoy over the last few years. We did some good R&D on this beer, and we're pleased with the result."
Ice Giant Cold IPA is the final 2022 release in Ecliptic's Seasonal Series, following SunRay Juicy IPA, Flamingo Planet Guava Blonde Ale and Cloud Core Hazy Pale Ale.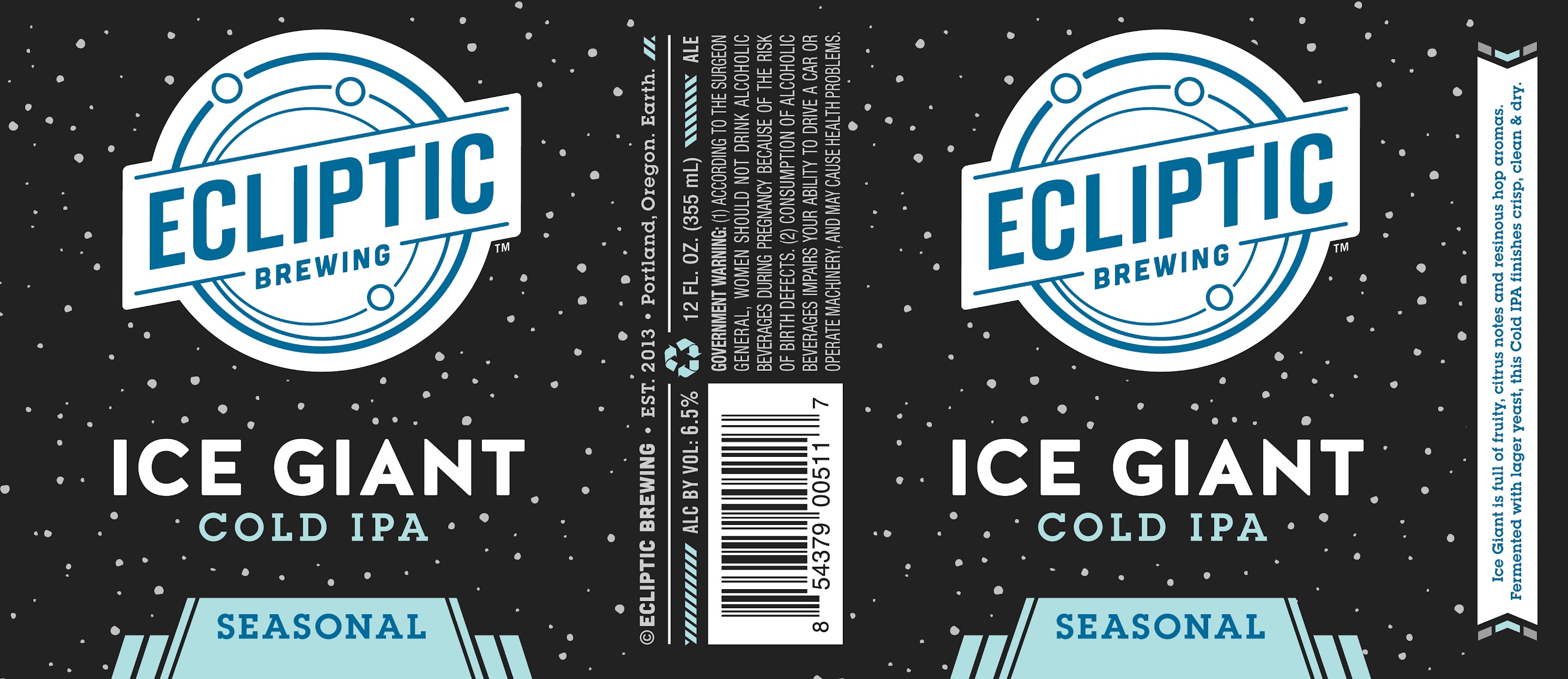 Ice Giant Cold IPA will be released in both draft and 12-ounce cans throughout Ecliptic Brewing's distribution network on November 2nd. Visit Ecliptic's website for up-to-date details on potential release events.