Ecliptic Brewing to Release Capella Porter + Vega IPA #8 in 16oz Cans
|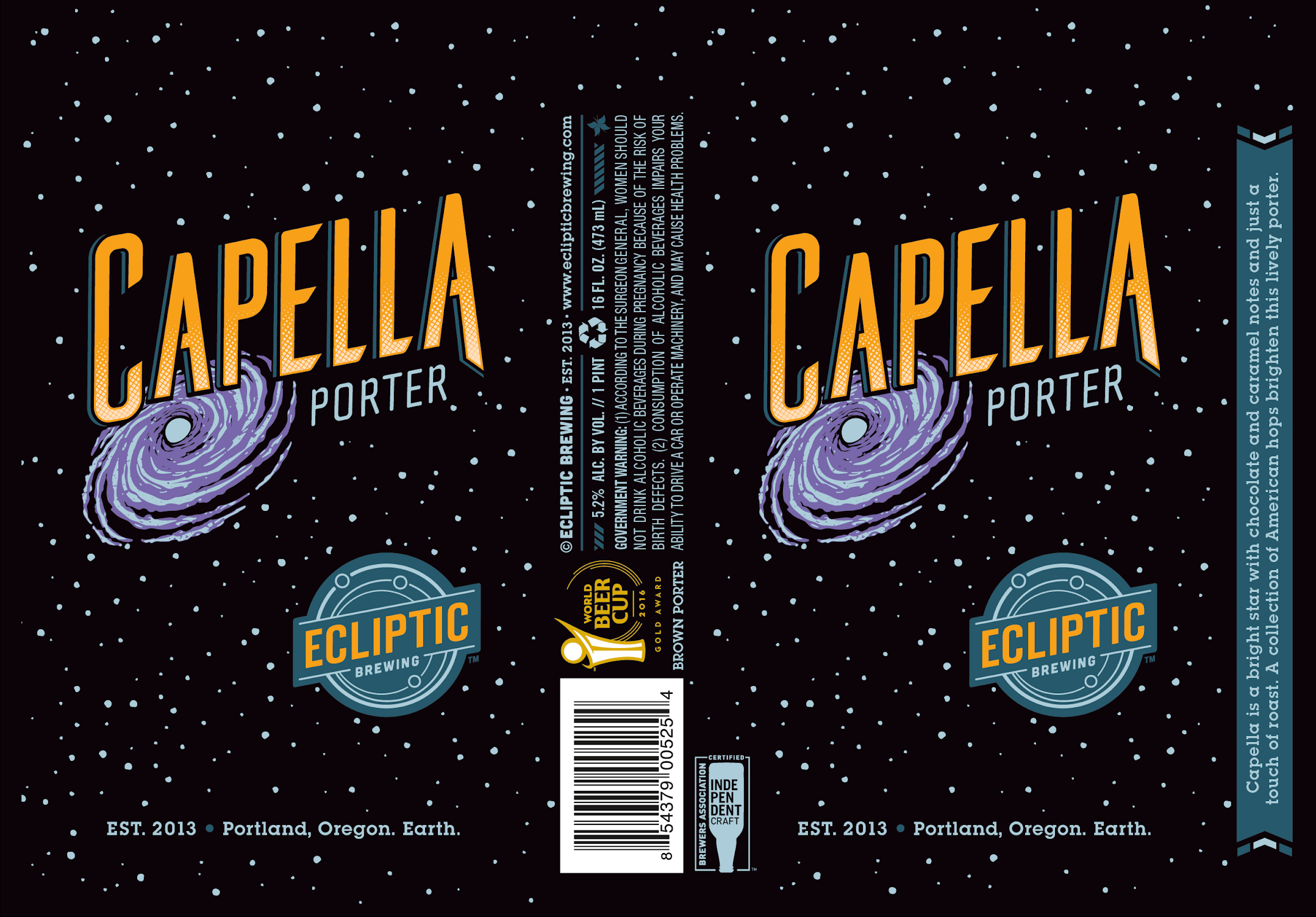 A couple new beers will be joining the lineup of 16oz cans at Ecliptic Brewing as the Portland brewer packages its 2016 World Beer Cup Gold Award winning Capella Porter and newcomer Vega IPA #8. Both Capella Porter and Vega IPA #8 will also be available on draft.
Originally packaged in 500mL bottles, Capella Porter is one of Ecliptic's fan-favorite from its All the Time Series beers. Capella Porter is described as a bright star with chocolate and caramel notes and just a touch of roast. A collection of American hops brighten this lively porter to 39 IBUs and 5.2% ABV.
"Cans are taking off. They have been for a while now," says Ecliptic's Owner and Brewmaster, John Harris, in a press release. "We've seen our customers gravitate towards this package, so we want to give them what they're looking for- something lighter and a bit more portable. A canned porter is also something we've been wanting to try, so this was an exciting transition for us to make."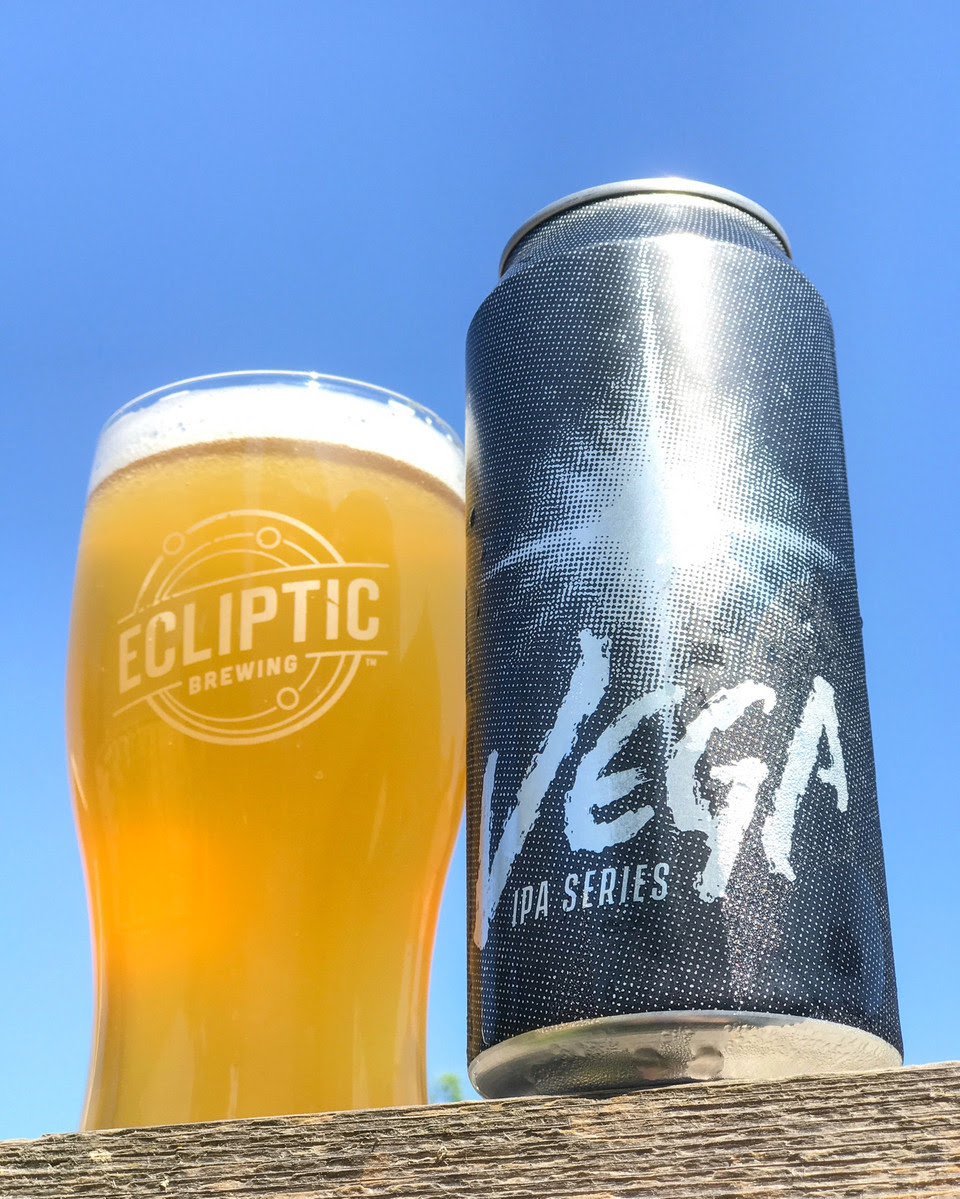 Joining Capella Porter in 16oz cans during the month of August is Vega IPA #8, the latest in the rotating Vega IPA Series. Vega IPA #8 is an international style IPA, featuring notes of passion fruit, peaches, and berries that complement subtle herbal and resinous tones. The hop bill features Harlequin, Ariana, and Wai-iti hops, along with Pale Malt, for this batch of its rotating IPA series. Vega IPA #8 sits at 6.5% ABV and 45 IBUs. Learn more about Vega IPA Series by clicking here.