Ecliptic Brewing to Release Moon Room Series: Märzen
|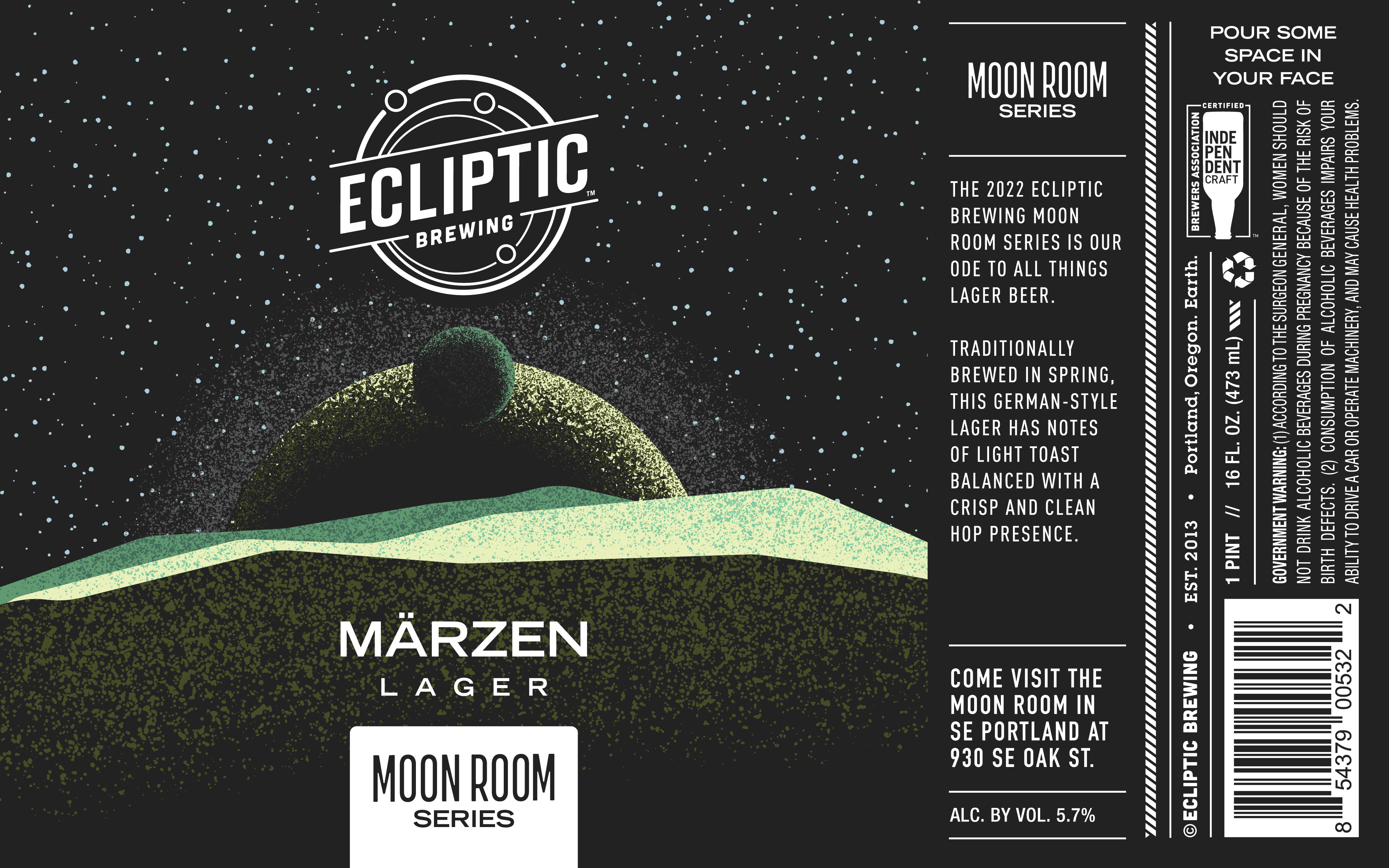 With last fall's opening of the Moon Room, Ecliptic Brewing's new brewery and taproom, the brewer has launched its Moon Room Series of beer. The latest beer to join this lineup is Moon Room Series: Märzen that will begin shipping on March 16th in 16-ounce can four-packs and draft.
The 2022 Ecliptic Brewing Moon Room Series is the brewery's ode to all things lager beer. Its Moon Room brewer is set up for brewing this style and it's excited for the release in this series that'll be taking place throughout the year.
Moon Room Series: Märzen is brewed with Munich and Carapils malts, giving the beer a light toast flavor, balanced with Hallertau Tradition hops. This German beer is traditionally brewed in the spring, as "Märzen" means "March" in German. Moon Room Series: Märzen sits at 5.7% ABV and 24 IBUs.
Ecliptic's Owner and Brewmaster, John Harris, says, "Märzen is a great springtime beer. The caramel flavors and bright hop crispness make these drinkable as the days get longer. We ran a test brew on our two-barrel pilot brewery to develop this beer and are excited about the final result".
Moon Room Series: Märzen will be released in both draft and 16-ounce cans throughout Ecliptic Brewing's distribution network beginning March 16th. Visit Ecliptic's website for up-to-date details on potential release events.
Moon Room Series 2022 Release Schedule:
February: Vienna Lager
March: Märzen
April: Rice Lager & Rice Lager Jasmine Edition
May: Maibock
July: Helles
September: Oktoberfest
November: Schwarzbier
The Ecliptic Brewing Moon Room is located at 930 SE Oak St. For more information on the location, visit the website here: https://eclipticbrewing.com/location/moon-room/.