Eel River Brewing Co. Releases Single Origin Mocha Stout – A Humboldt County Collaboration
|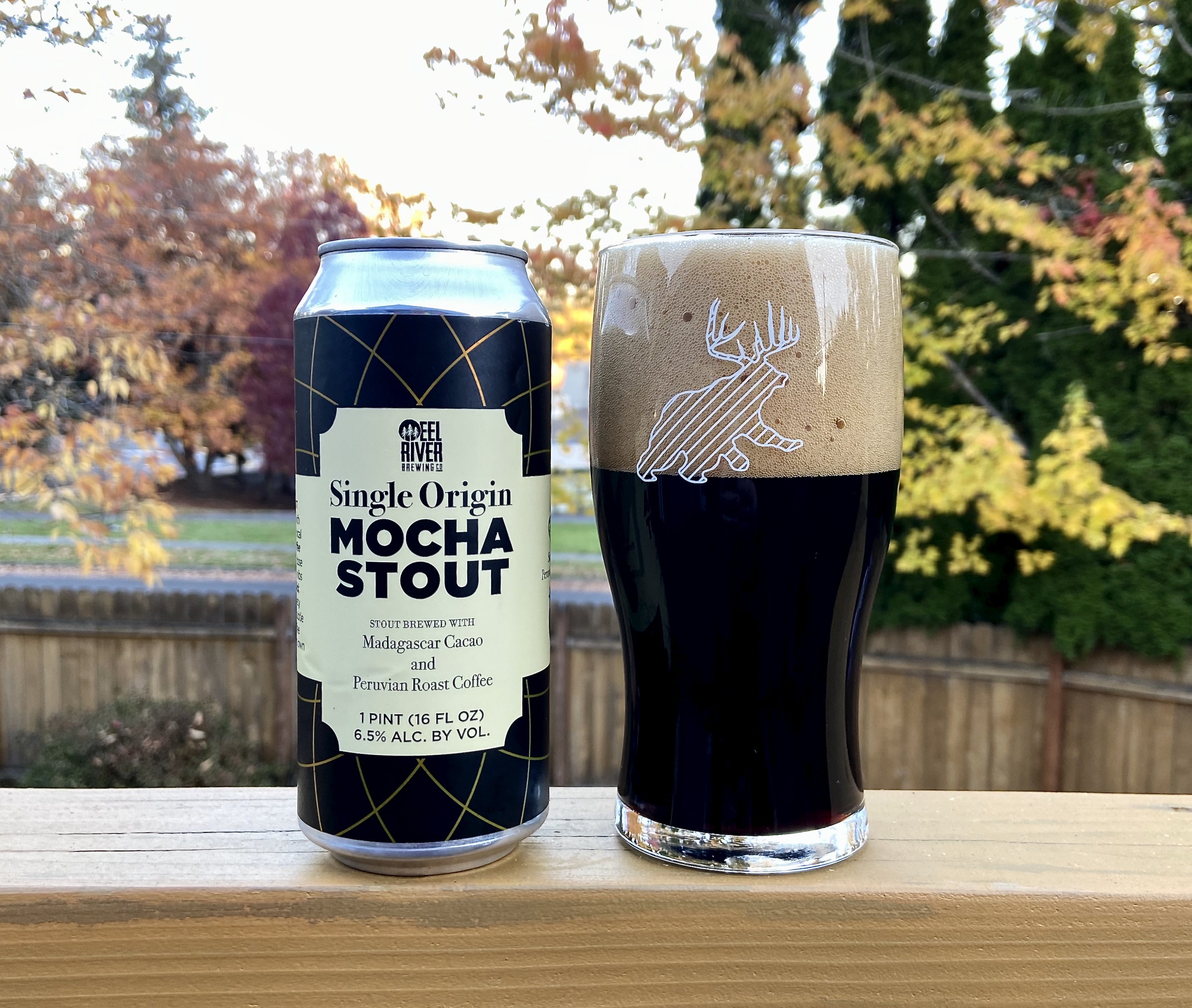 Three local Humboldt County purveyors have come together to collaborate on the newly released Single Origin Mocha Stout. Brewed by Eel River Brewing Company, this new stout also incorporates Single Origin Madagascar Cacao from Dick Taylor Craft Chocolate and Single Origin Peruvian Roast from Humboldt Bay Coffee Company to deliver a decadent stout.
"Using premium cacao nibs and coffee from local businesses that share our passion for high quality innovation sets us apart from other products on the shelf," said Matt Vivatson, co-owner of Eel River Brewing Co., in a statement.

In brewing Single Origin Mocha Stout, Eel River only used premium ingredients to create the depth and richness in flavor. The beer pours a nice velvety appearance that almost resembles that of a beer on nitro. The combination of the dark malts, cacao and coffee creates for a nice journey for your tastebuds. Single Origin Mocha Stout is a great stout for these cooler nights and is not too overbearing as it sits at 6.5% ABV.
"We couldn't be more excited about this collaboration with Eel River Brewing Co.," said Adam Dick, co-founder of Dick Taylor Craft Chocolate, in a statement. "We hope that our chocolate can provide that unique base note that sets this beer apart from the rest."
Single Origin Mocha Stout is available in 4-pack, 16oz cans and on draft.