Elk Camp IPA Returns From Cascade Lakes Brewing Co.
|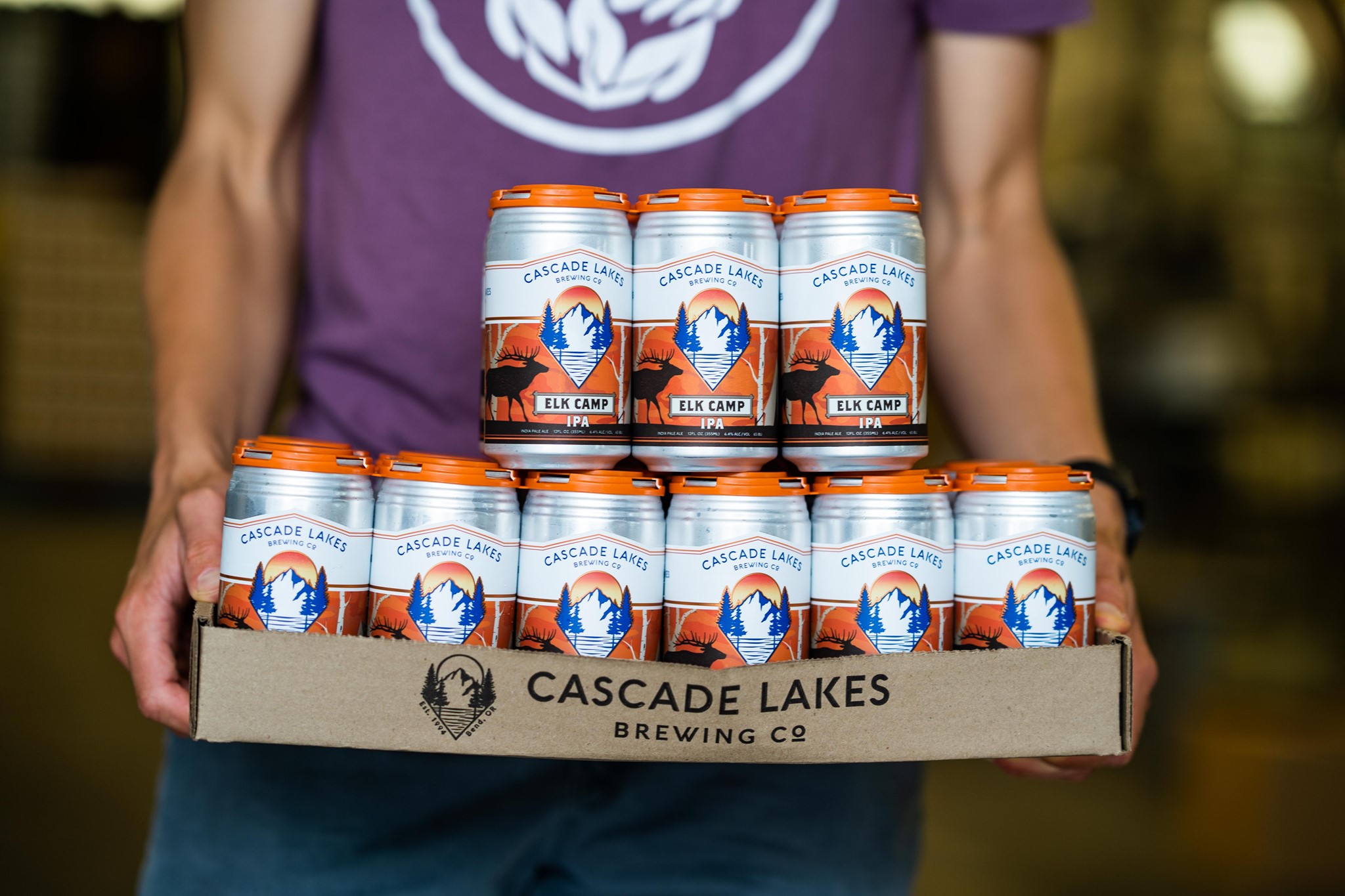 In time for the upcoming fall hunting season, Cascade Lakes Brewing Co. has released its popular fall seasonal, Elk Camp IPA. Promoted as the unofficial beer of Northwest elk and deer camps, Cascade Lakes' seasonal is available in cans and on draft throughout Oregon, Idaho, Montana, California, Nevada, and Washington.
"Elk Camp IPA is brewed so that your camp will not only be well-stocked with beer, a must for any successful hunt, but well-stocked with a truly great IPA," said Cascade Lakes Brewing Co. Director of Brewing Operations Ryan Schmiege, in a statement. "Whether the hunt was successful or not, Elk Camp brings a perfect end to the day. Deer and elk season is a hallowed time in the Pacific Northwest and ensuring that the hunting trip is memorable is something we have always taken seriously at Cascade Lakes. A dry-hopped and juicy IPA, Elk Camp is a refreshing way to return to camp after a day of hiking mountains and crossing streams."
For those unable to enjoy a pint at one of Cascade Lakes' two, and soon to be three, Central Oregon pub locations, Elk Camp IPA will be available in six-pack 12 oz. cans across its six state distribution footprint in grocery stores this fall, as well as on tap at select bars and restaurants.
A portion of each Elk Camp IPA purchase is donated to the Oregon Hunters Association, whose mission is to protect Oregon's wildlife, habitat, and hunting heritage. Last year, sales of Elk Camp IPA raised close to $1,500 for the organization.
"We believe deeply in supporting education, conservation, and protection of our precious resources, including wildlife and habitat, for the good of the sport and for generations of hunters to come," said Andy Rhine, General Manager of Cascade Lakes Brewing Co., in a statement. "We can't think of any better way to do this than to brew a world-class IPA with Northwest hunters at top of mind, and with the joy of camp in our heart."