Elysian Brewing Returns with Bifrost Winter Ale
|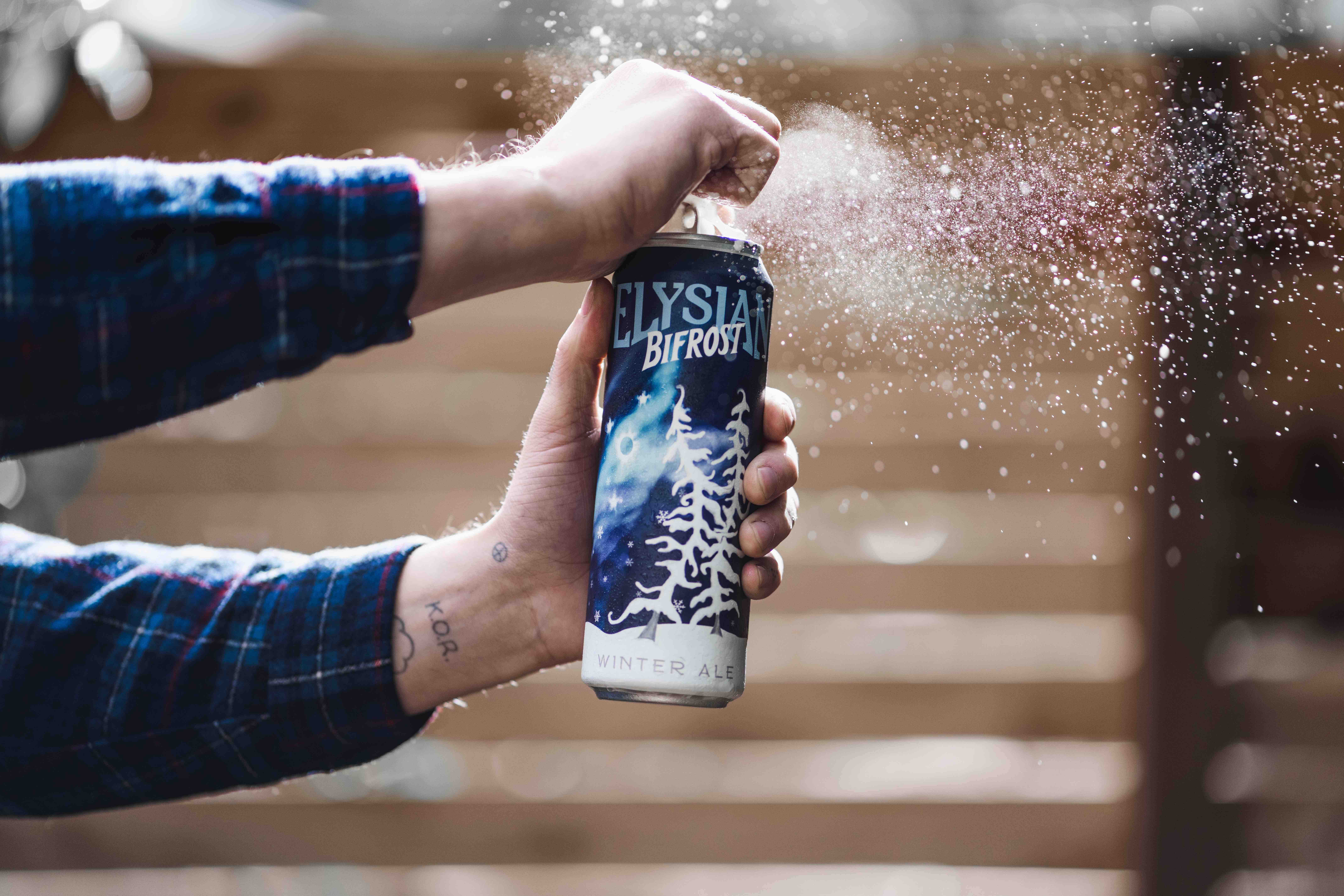 After taking a year off as its official winter seasonal, Elysian Brewing returns with Bifrost Winter Ale for 2022 in cans, bottles and on draft.
This popular winter seasonal has been around for quite some time, but last year the beer sort of went into a brief hibernation. In 2021, Elysian Brewing brewed a new winter seasonal, Skalrok – Nordic-Style Pale Ale, that took Bifrost's place in the release schedule. Elysian still brewed Bifrost last year, but it was only readily available in a variety pack sold at Costco.
The more prominent return of Bifrost does not disappoint. It's a well-received seasonal beer that's hop forward, yet a bit spicy and malty. It essentially fills all of the requirements for a Pacific Northwest Winter seasonal.
Bifrost is brewed with Pale, Munich, and C-77 malts and Magnum, Chinook, and Amarillo hops. At one time the beer used Syrian Golding hops but as with many beers, it has been tweaked throughout the years.
The winter seasonal is an amped up ale that leans more towards an imperial pale. Bifrost pours a bright golden-orange hue that's full of citrus aromas with a hint of spice. The flavor is bold and balanced with an ample amount of citrus and bitterness as it sits at 8.3% ABV and 58 IBUs.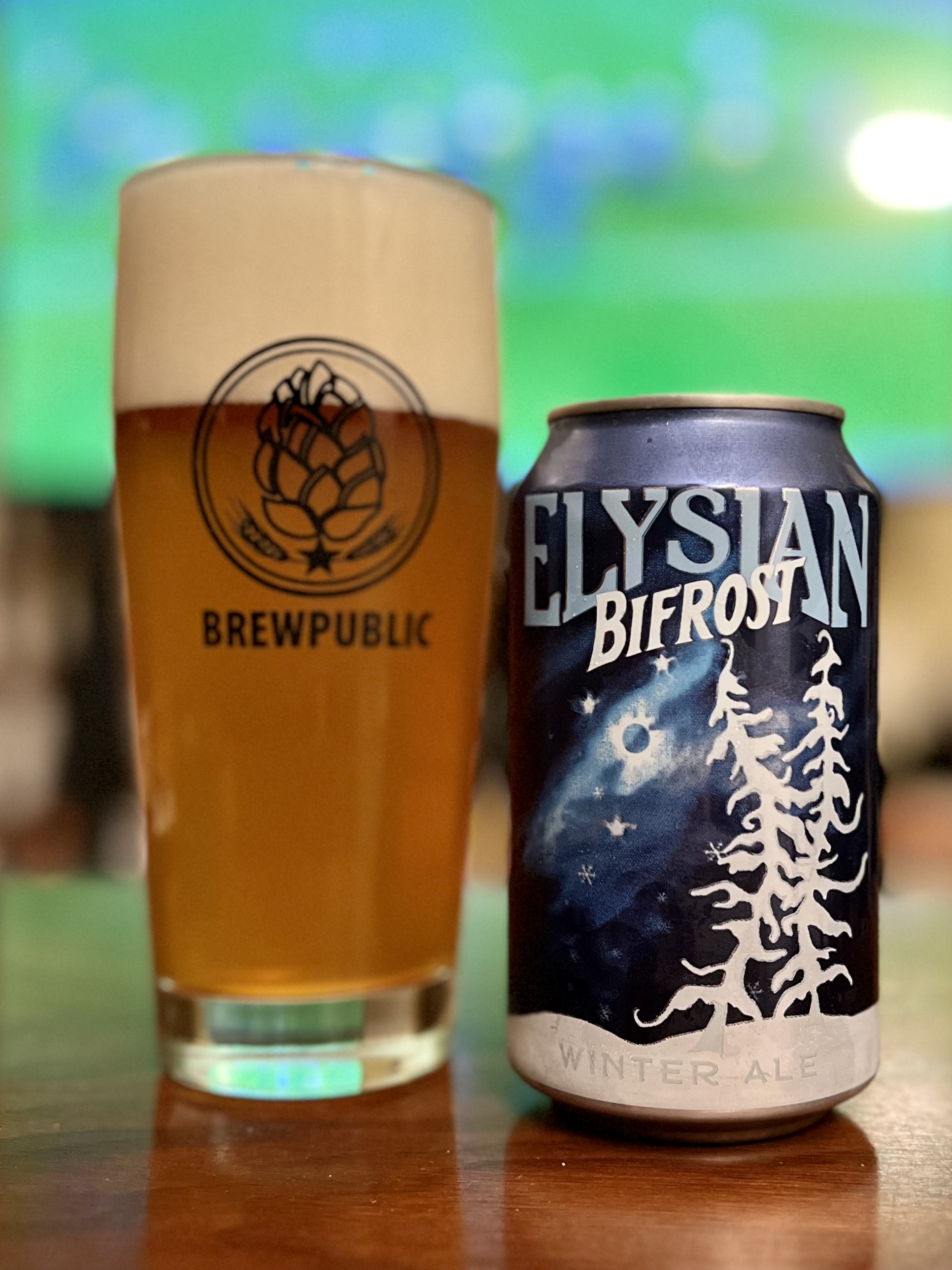 Bifrost Winter Ale is available in 6-pack cans and bottles, 19.2oz cans and on draft. To locate this beer or any other Elysian beer, use the Elysian Beer Finder.