Elysian Brewing Returns with Pumpkin Variety Pack + Scary Good Beer Delivery in Seattle
|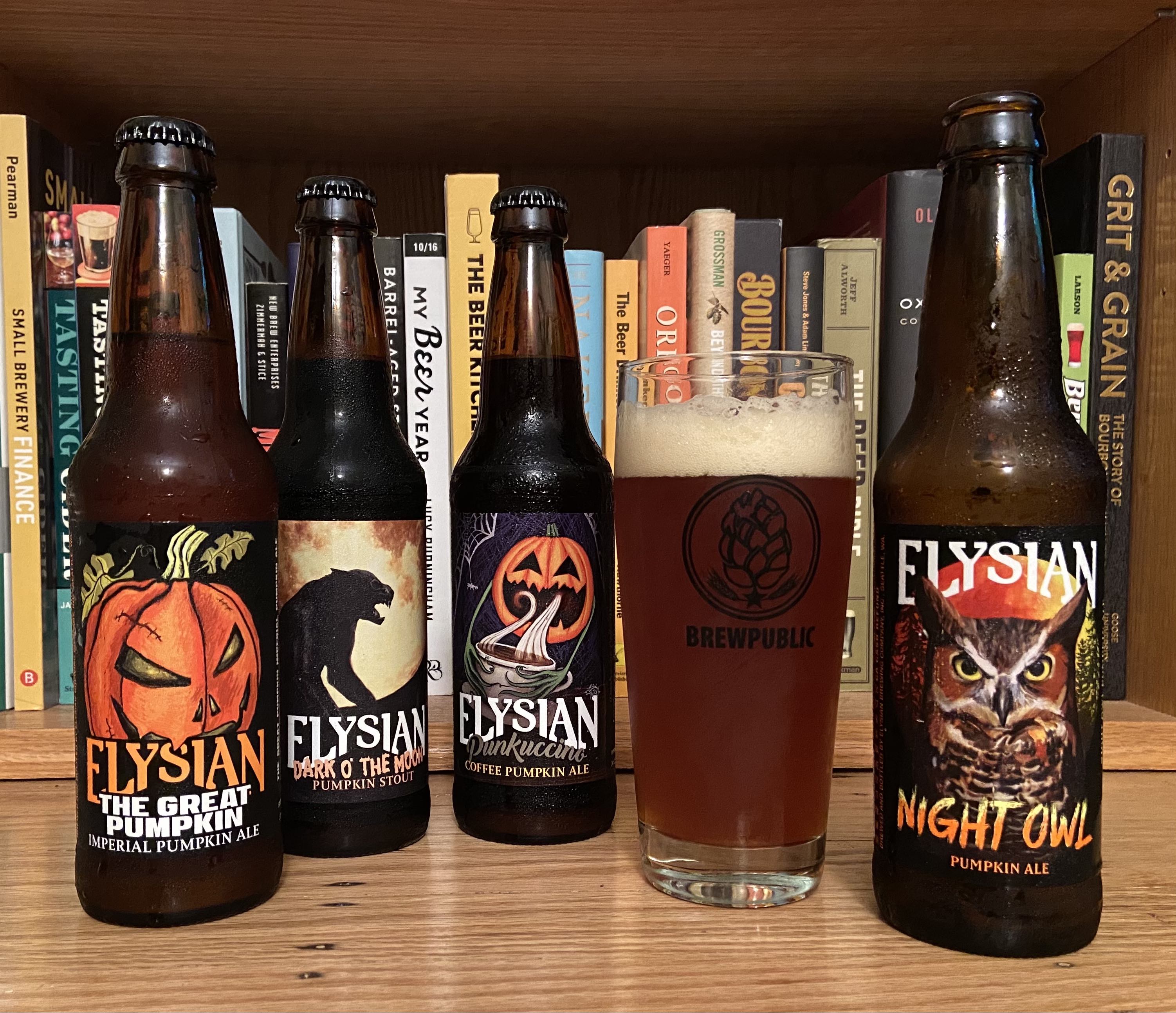 With Fresh Hop and Oktoberfest beers waning down, Pumpkin Beers are now on our radar. One brewery that continues to release gourd infused beers is Elysian Brewing as it once again offers its Pumpkin Variety Pack featuring four varieties.
A few weeks ago Elysian Brewing hosted its annual Great Pumpkin Beer Festival to a sold out crowd outdoors at the Seattle Center. There the brewer featured a plethora of pumpkin beers, many of its own creation, plus ones from many other breweries.
If you missed the event, Elysian Brewing has packaged together its Pumpkin Variety Pack that features three bottles each of Night Owl, Punkuccino, The Great Pumpkin, and Dark O' The Moon. During the month of October, this variety pack can be found in pretty much any grocery store.
But for those in the Seattle area, pumpkin beer fans can order home delivery of Elysian's Pumpkin Variety Pack via the Georgetown Morgue, Seattle's premier haunted house. This is likely to be the scariest beer delivery as ghoulish actors from the morgue will haunt your doorstep, and nightmares, as they deliver Elysian's pumpkin beer variety pack as part of the brewery's "Scary Good Delivery Service."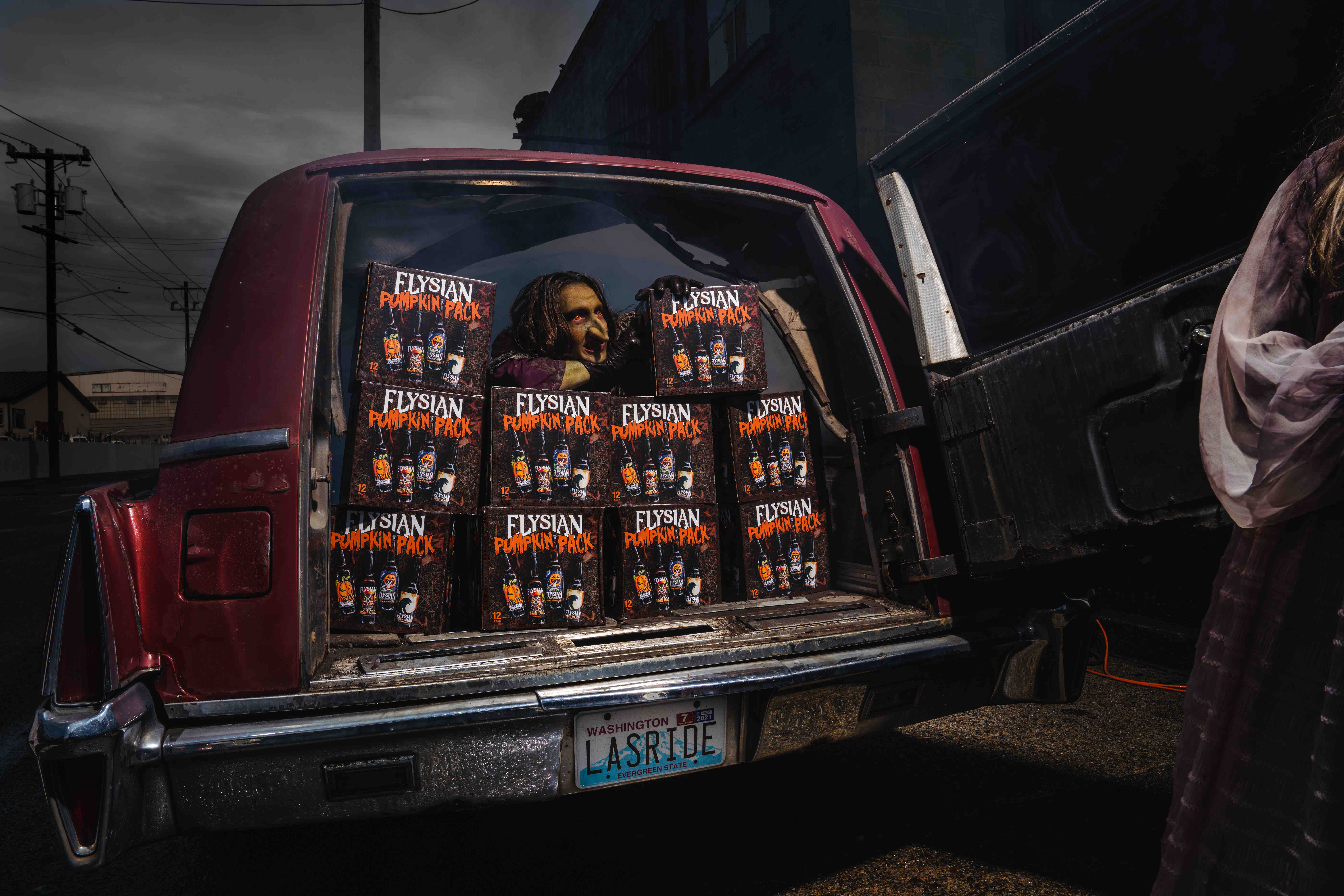 From brewing its first pumpkin beer in 1997 and creating the world's first Imperial Pumpkin Ale in 2004 to launching the Great Pumpkin Beer Festival shortly after, Elysian is a pioneer in brewing pumpkin beer and offers a variety of beers made with Pacific Northwest-grown pumpkins. Not located in Seattle? Have no fear. Elysian's to-die-for Pumpkin Variety Pack is available nationwide and features four beers that are sure to satiate pumpkin fans everywhere:
Night Owl: A very drinkable Pumpkin Ale brewed with pumpkin puree and juice, and spiced in conditioning with ginger, cinnamon, nutmeg, cloves and allspice.
Punkuccino: A Pumpkin Ale with the attitude of a world-weary barista, Punkuccino packs a short shot of Stumptown coffee toddy with just a shake of cinnamon and nutmeg.
The Great Pumpkin: The world's first Imperial Pumpkin Ale. Boasting intense aromas of pumpkin with sugar and spice on the nose, Great Pumpkin is a delectably smooth fall brew that pours a deep copper color with a ghostly white head.
Dark O' The Moon: Spookily smooth and chocolatey with a slight smokiness on the nose, this Pumpkin Stout pours dark as night and is brewed with fresh pumpkin and pumpkin seeds with a hint of cinnamon.
Horror fans and thrill seekers ages 21+ in the Seattle area can sign up for Elysian's Scary Good Delivery Service at www.elysianbrewing.com/scarygooddelivery from October 14 – 22. Deliveries will take place on Wednesday, October 27 and Thursday, October 28 from the dark hours of 5:00pm – 9:00pm PST.
To locate Elysian Brewing's Pumpkin Variety Pack, use the Elysian Beer Finder.