Elysian Brewing's Space Dust IPA Expands with Dank Dust IPA
|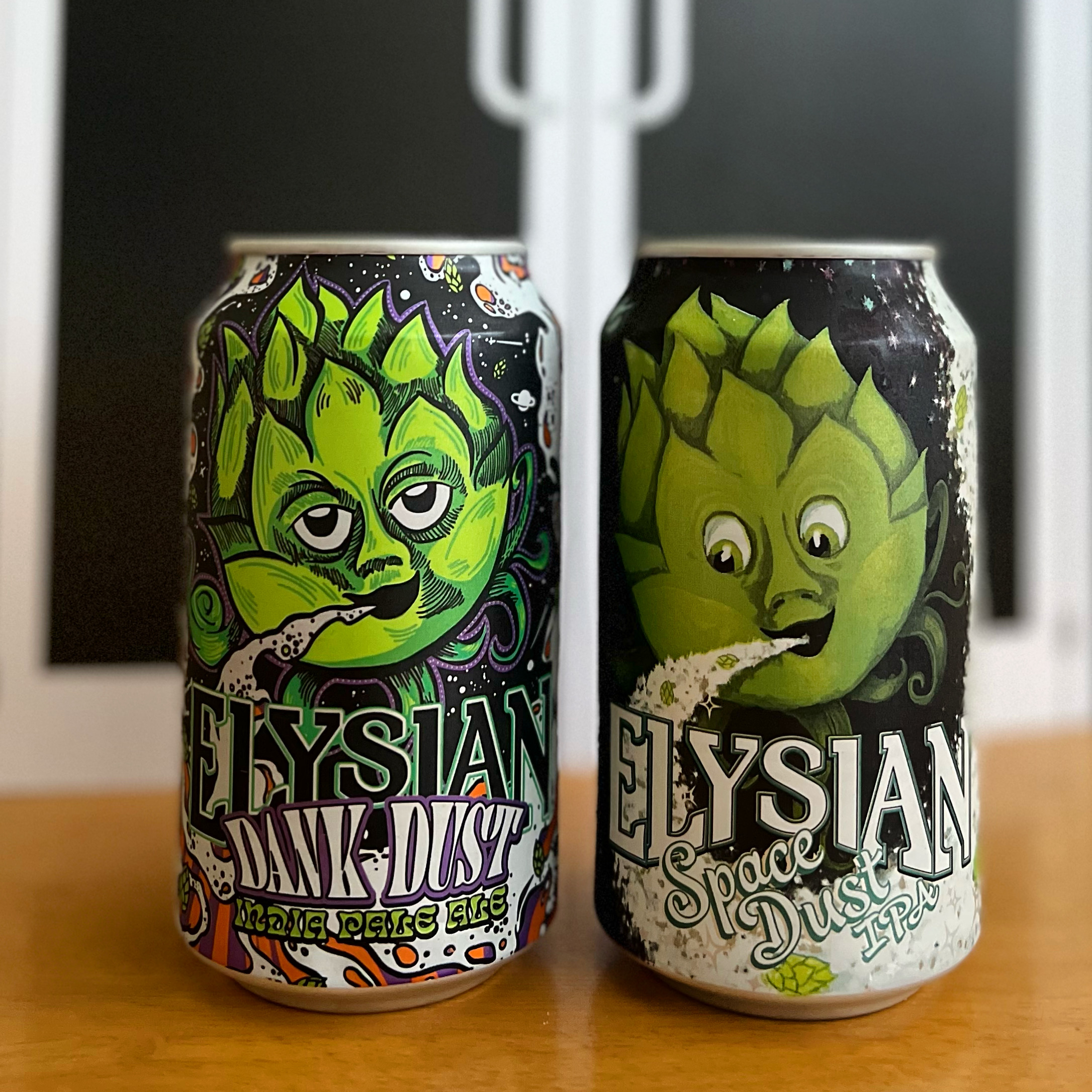 At 10 years old, Space Dust IPA is now Elysian Brewing's best-selling beer. It could be the cute label featuring Dusty prominently blowing hop dust all around or just the great tasting hop forward IPA.
Last month, Elysian Brewing expanded the beer to now be its very own mini-brand with the new Dank Dust IPA. This new Space Dust variation is the same beer but with the addition of terpenes that offer up a completely different and unique sensory experience.
Dank Dust IPA is brewed with the same recipe as Space Dust IPA but with added terpenes from the Pasadena, California based Calibrated Therapeutics. Both beers are brewed with Premium 2-Row, C-15, and Dextra-Pils Malts and a hop bill of reliable Chinook, Citra, and Amarillo Hops. Dank Dust IPA also pours a slight haze, just as Space Dust IPA does and sits at 8.2% ABV and 73 IBUs just like the OG.
But this is where the noticeable similarities end. Where Space Dust IPA is bursting with the citrus flavors and aromas of grapefruit and mango, Dank Dust IPA is just as its name implies, very dank with strong aromas of cannabis!
Dank Dust IPA does offer a portion of that citrusy flavor, but the aroma is a bit different. This is where the terpenes definitely come in with its pungent, resinous, and dank aromas that will fill the room and likely bring back memories of your college dorm room. But soon the senses relax a bit and the heavy dankness fades away to a heavily piney and citrusy ale with herbal notes. That's not to say that the dankness has gone away, its mainly your senses becoming acclimated.
The packaging of Dank Dust IPA is also similar to that of Space Dust IPA. Dusty the Hop is still there boldly on the label but the marketing team at Elysian took its creativity to the next level. The team also had to learn what the Alcohol and Tobacco Tax and Trade Bureau (TTB) found acceptable. Dusty is there on the label, but his eyes look a tad bit sleepy. Hmm!
"We took putting the 'Dank' into Dust seriously," said Joe Bisacca, Elysian Brewing's co-founder, in a statement. "Nailing the earthy, citrusy, piney, dank aroma took trial and error and we love how Dank Dust turned out.'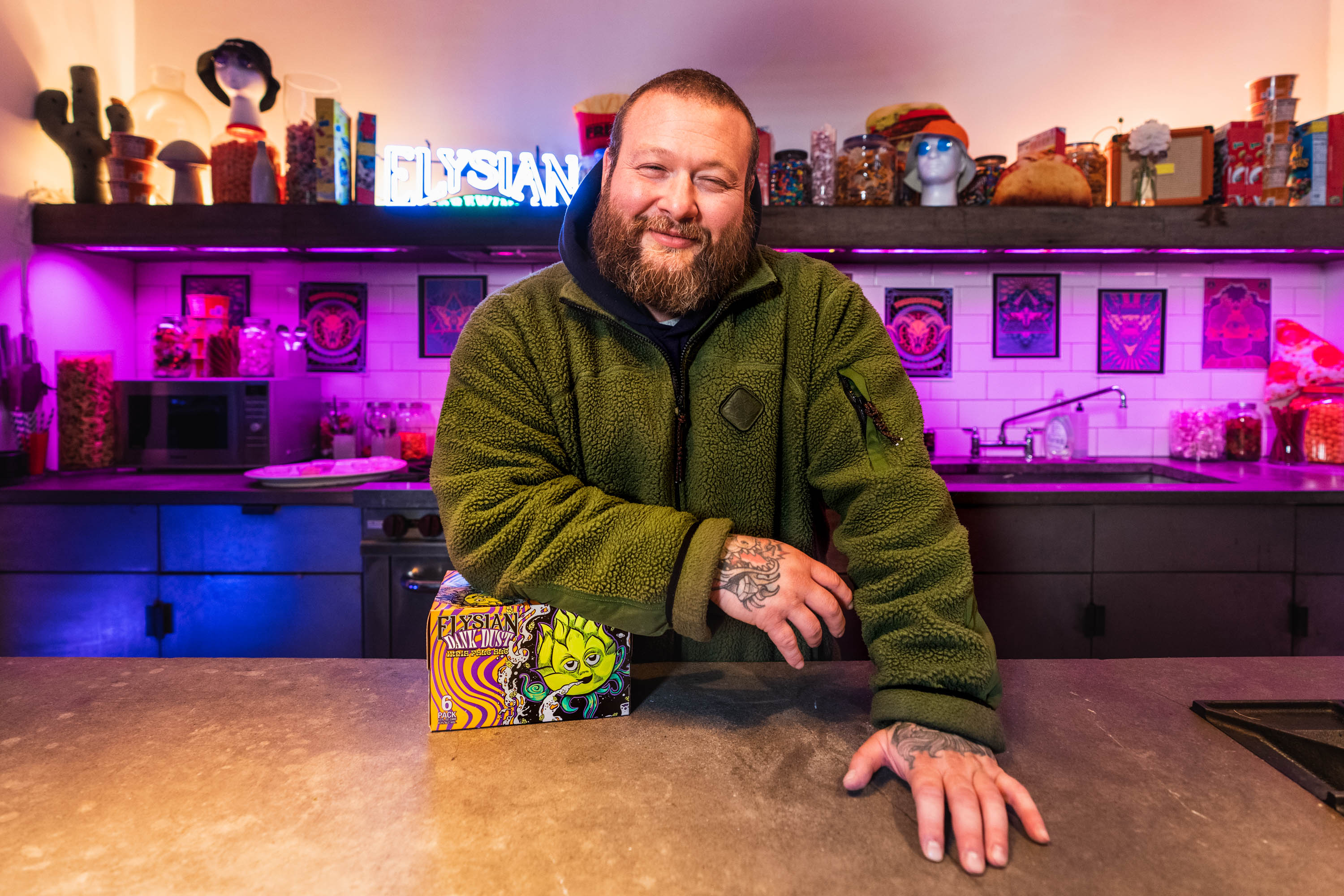 For the launch of Dank Dust IPA, Elysian Brewing has brought in Action Bronson, a world-renowned chef, rapper, author, and dank-isseur, as its first-ever "Director of Dank" to create recipes worthy of pairing with Dank Dust IPA. The recipes include Sticky Short Ribs and Funkified Funnel Cake, each featuring ingredients readily available at your local grocery store.
"Dank is a lifestyle," said Bronson, in a statement. "I even have a dank dossier, which is why I am Elysian Brewing's Director of Dank. I worked with the brewery to create two recipes to pair with Dank Dust. The flavors, aromas and creativity that you'll see in the recipes are inspired by the dankness of the IPA."
Visit www.DankDust.com to access Bronson's recipes, Dank Dust merch, content and more. To locate Dank Dust IPA visit www.elysianbrewing.com or www.buybeeronline.com/elysian.