Elysian Day Glow IPA Release Party at Vendetta
|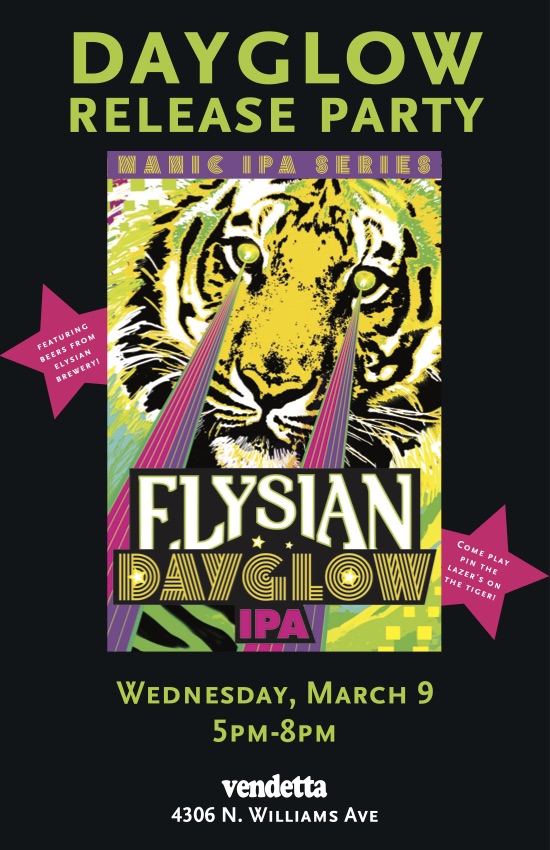 Elysian Brewing will unleash the Tiger for the launch 2016 release of its Day Glow IPA today, Wednesday, March 9 at Vendetta from 5:00 to 8:00pm. For the release play "Pin the lazers on the tiger!". Plus DJ's Josh T & Saltfeend will be mixing up the vibes on the turntables.
Day Glow IPA drips with tropical, sunshiny Mosaic hops, and twinkles with touches of Eldorado and Centennial hops. A touch of wheat is used to brighten up the fruity hop flavors of grapefruit, pineapple and mango. And let's not forget the eye catching and award winning graphics. 7.4% ABV, 65 IBU's.
Psychedelic tiger with lazer eyes!!!!!
Vendetta
4306 N. Williams Ave.
Portland, OR