Ex Novo Brewing Expands its Rotating Sour Series with Scarlet Starlet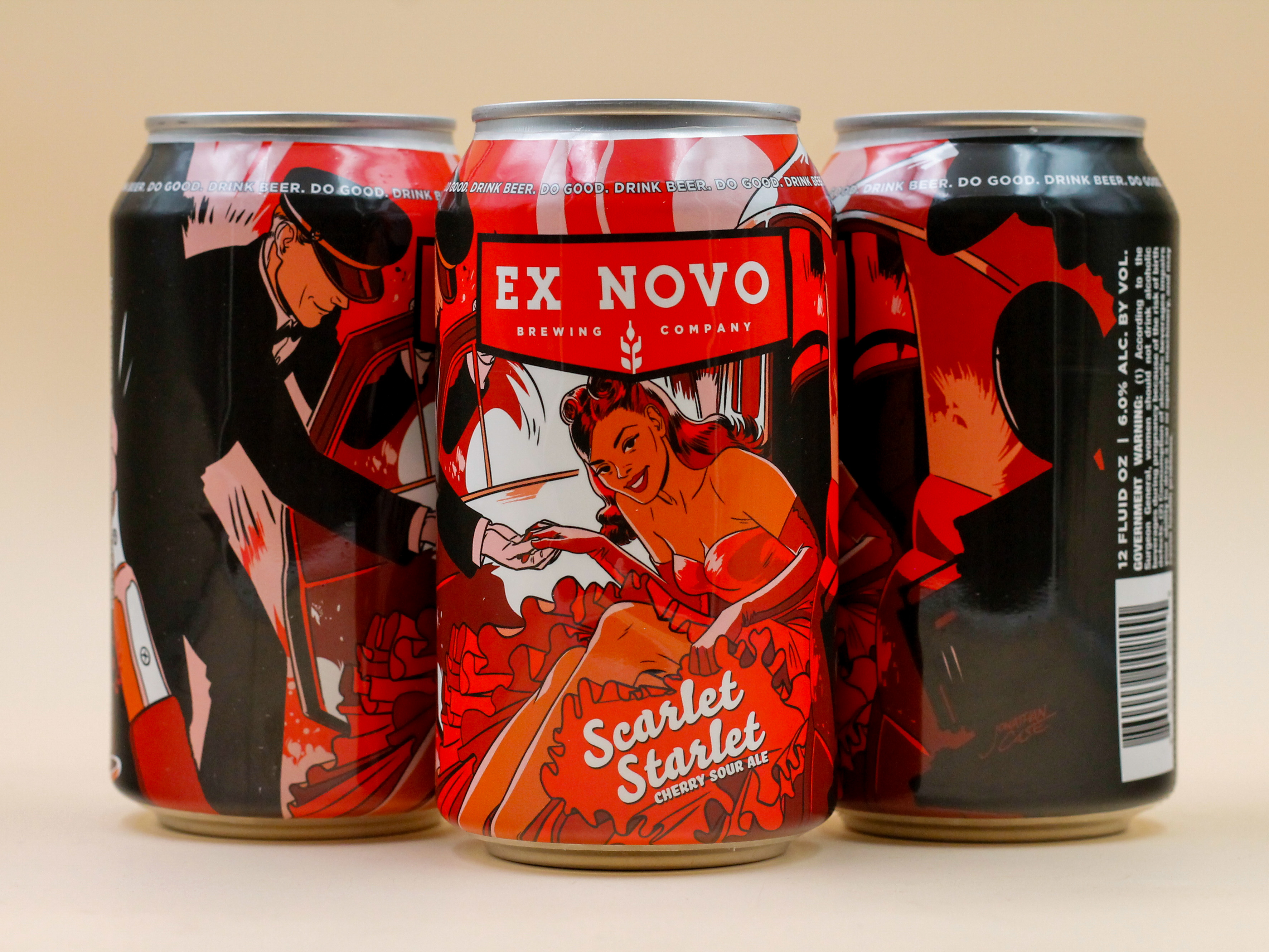 Portland, OR – Over the years, we've slowly added seasonal sours in 12oz cans to compliment the success of cult favorite Cactus Wins the Lottery, our kettle-soured ale fermented with prickly pear.
The first addition was Marryin' Berries, a jammy fruited gose with Raspberries and Marionberries. It's the perfect Springtime crusher, and we've been releasing it around April every year since.
Then came Puff Puff Passion, a tart dry-hopped sour fermented with Passion Fruit. We slotted this in for the Fall/Winter months and have been really happy with how it's been received.
In an effort to always brew for the season, we looked at ways to incorporate one more beer into this series, and finally landed on something we're very excited to announce.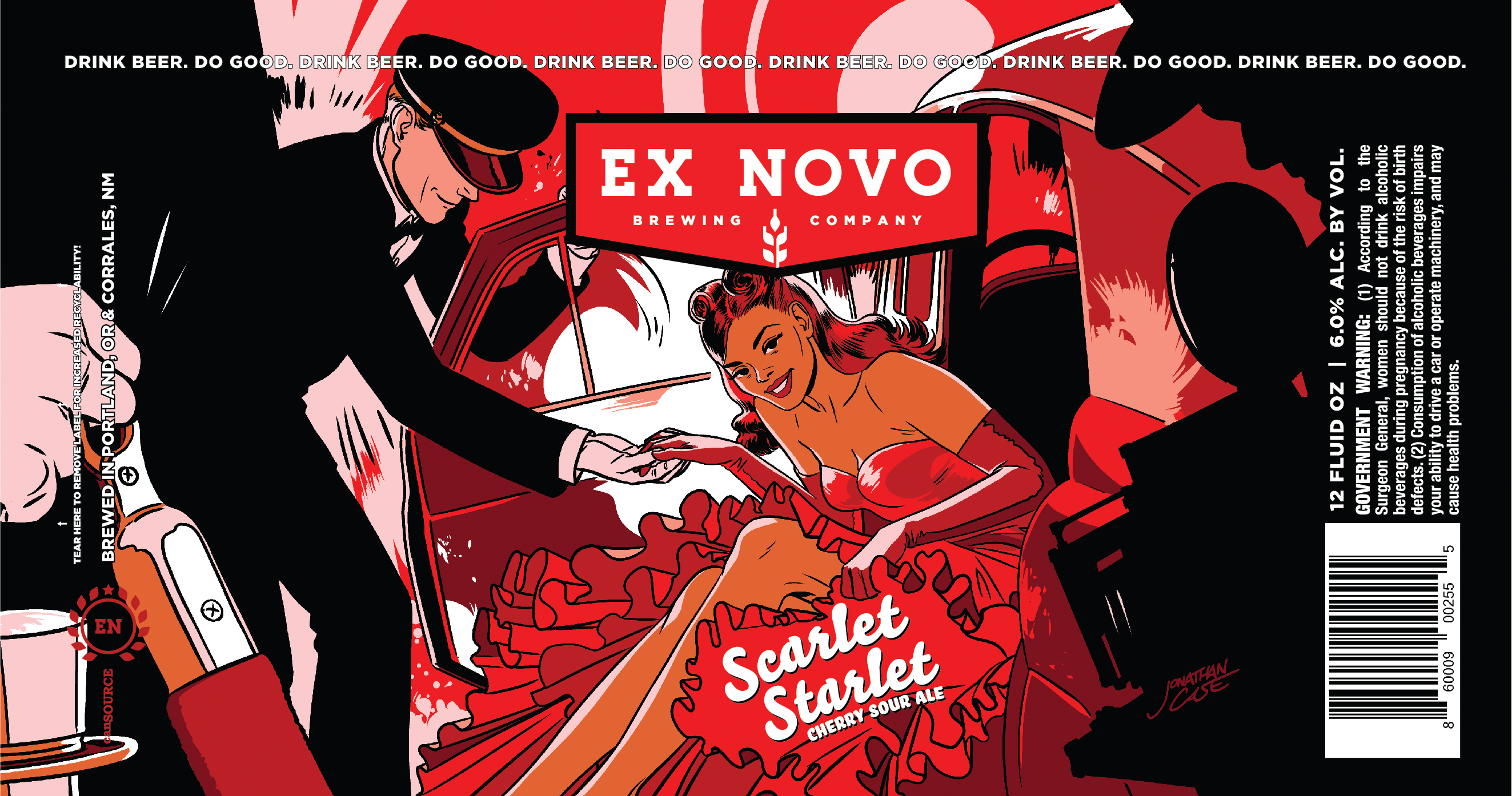 Enter Scarlet Starlet, a kettle-soured ale with sweet and tart cherries! Medium-bodied, with a balanced and sweet pie crust-like maltiness, clocking in at 6%.
As with all our 12oz sour beers, we tapped the incomparable Jonathan Case for the label design. His style lends itself perfectly to this lineup and he once again outdid himself on Scarlet Starlet. We've worked with Jonathan since our inception, when he painted our Rosie the Riveter mural at our flagship pub in PDX, and he continues to be a large contributor to our brand.
Scarlet Starlet releases in early October, bumping Puff Puff Passion to the early months of the new year. The first canning run will happen at our Corrales, NM production facility, this Friday, 10/2, and the PNW will see cans around the second week in October. Below is the annual release calendar for the series. Look for Scarlet Starlet to begin replacing Cactus soon!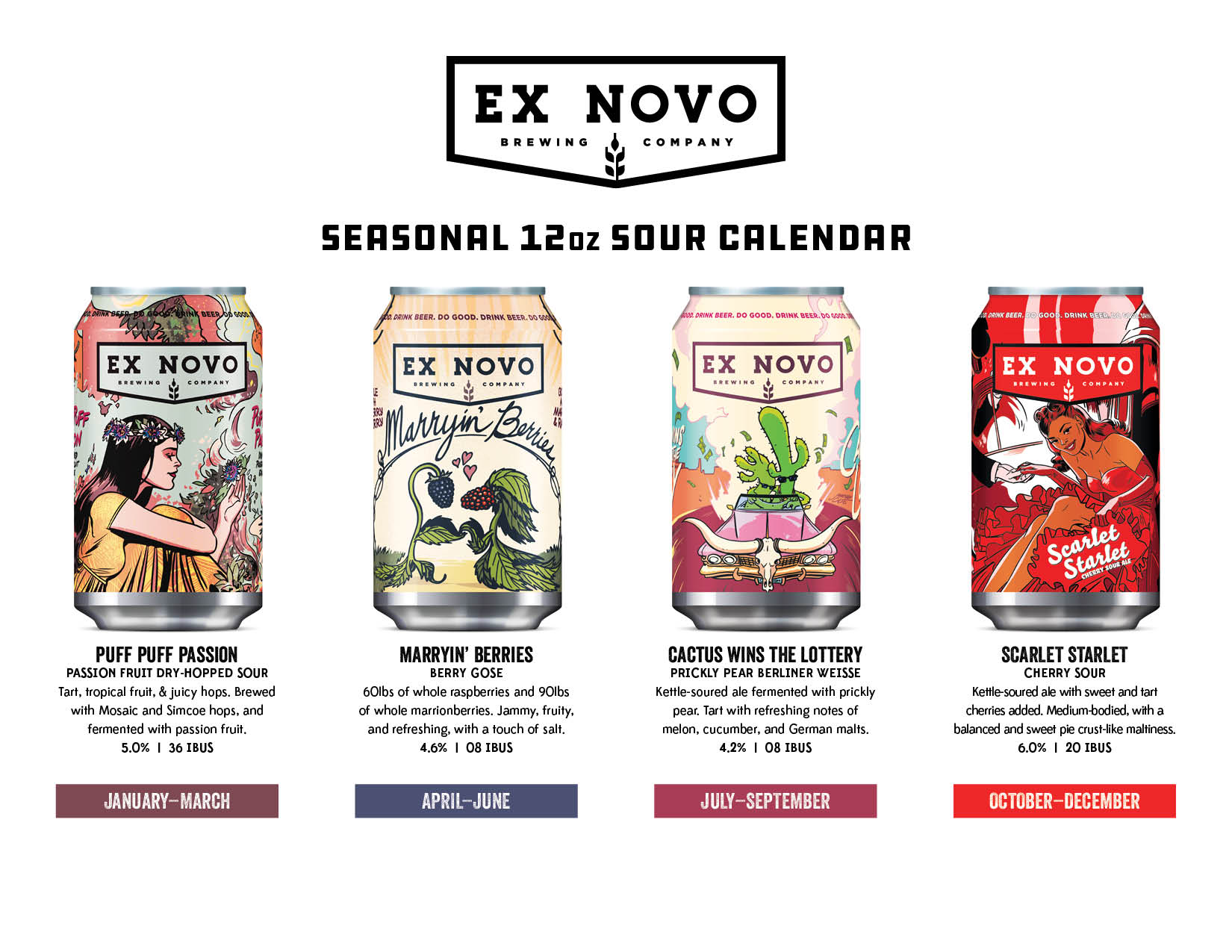 About The Author
Brewpublic Staff