Ex Novo Brewing Releases 2020 Nevermore in 16oz Cans
|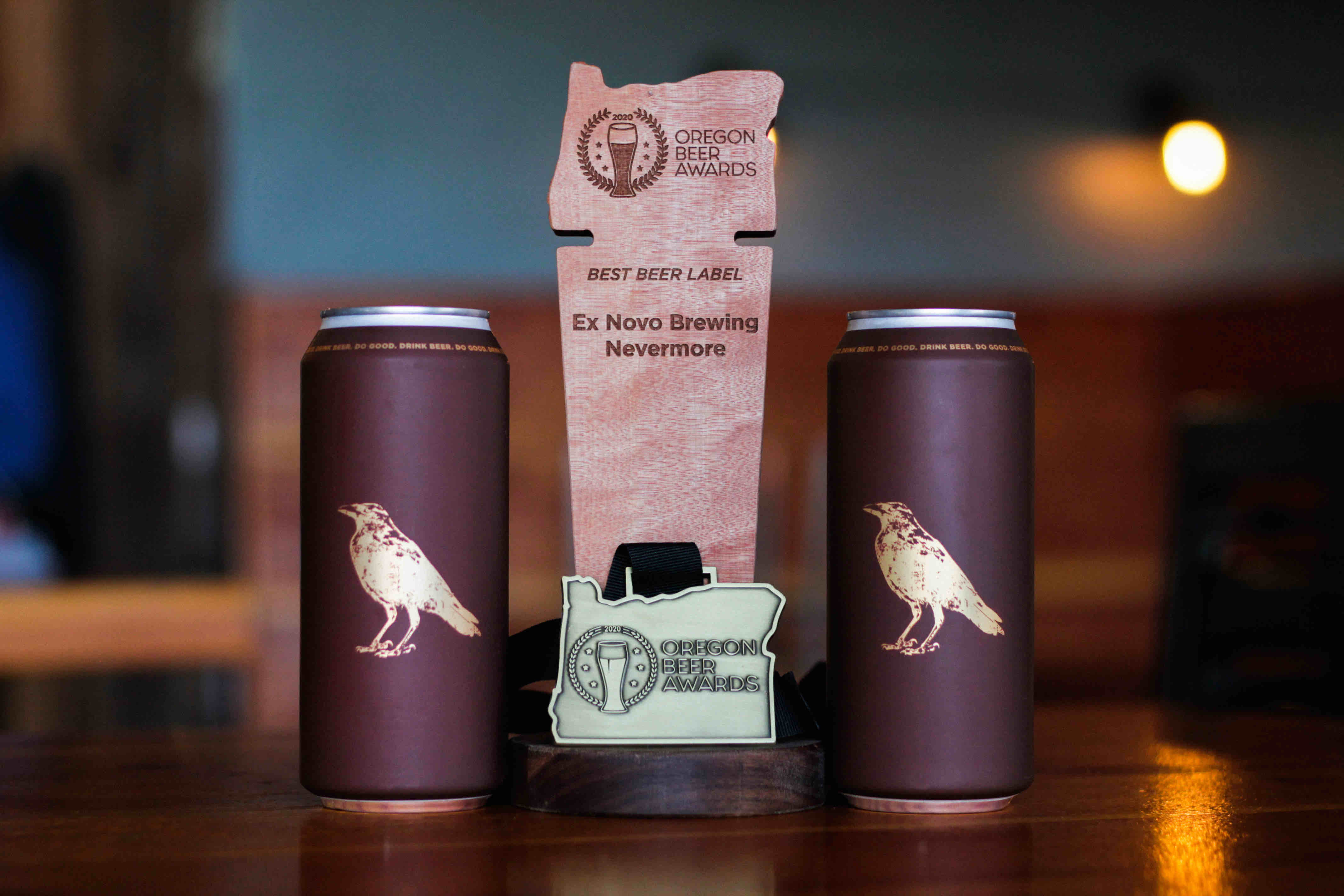 Arriving a bit later than in years past, Ex Novo Brewing will release its popular Nevermore, a black barleywine in 16oz cans on December 1st. Normally released prior to Thanksgiving, the brewery was delayed due to longer lead times on aluminum cans.
Nevermore is fermented with house-smoked figs and conditioned on cocoa nibs. The brewery states that this year's blend was aged up to one year in Westward Whiskey, Heaven Hill Bourbon, and Oregon Pinot barrels that resulted in a 12% ABV barrel-aged beer. Nevermore will be available in single 16oz cans for $11 each at the Ex Novo pubs.
Beginning on Monday, November 30th, preorders for delivery and pick-up for Nevermore go live on the Ex Novo website. If you place your order between 7am-10am you can purchase a 4-pack and a Nevermore crewneck sweatshirt for $75. Orders placed after 10am will be available for delivery or pickup on Tuesday, December 1st. Nevermore will also begin to hit distribution on this day as well.
Order Nevermore or any other Ex Novo beer for Next-Day Delivery, within the Portland, Oregon area. If you're beyond Ex Novo's local delivery area, the brewery now ships to Alaska, California, Connecticut, Florida, Illinois, Massachusetts, New York, Oregon, Pennsylvania, Washington DC, and Washington. To get your Ex Novo beer shipped, click here.