Ex Novo Brewing to Release Nevermore + Kill the Sun Barrel-Aged Beers
|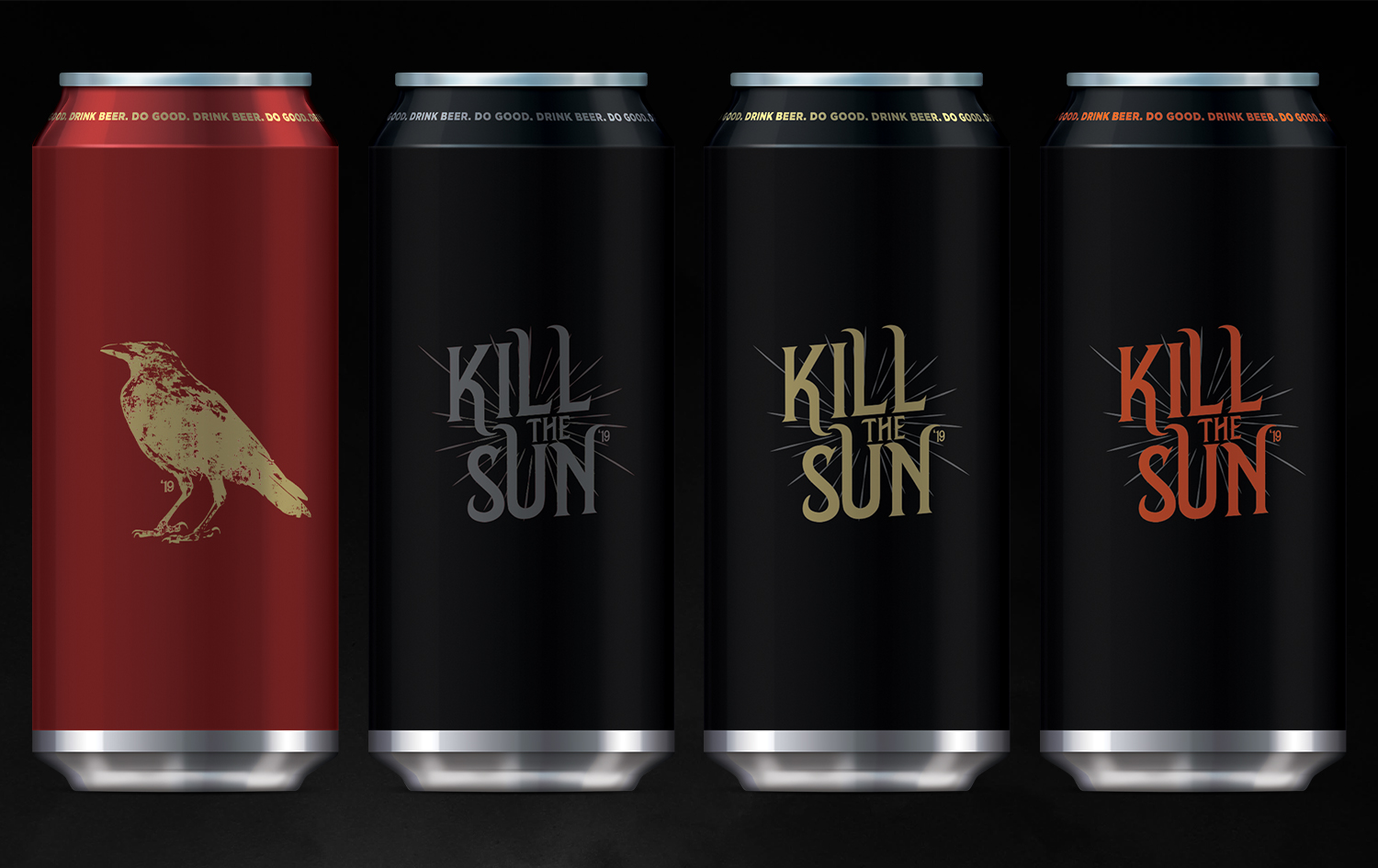 Two barrel-aged beers will return from Ex Novo Brewing in the coming weeks as Nevermore and Kill the Sun, along with two variants find their way into 16oz cans. All four beers will move from its former 500mL bottle package to 16oz cans available in singles, 4-packs, and as a special Gift Set for the Holidays.
Nevermore is an 11.6% ABV Black Barleywine that's brewed with cocoa nibs and smoked figs that rested for a year in Westward Whiskey, Heaven Hill, and De Ponte Cellars Pinot barrels. A majority of this blend came from the locally sources Westward Whiskey barrels. The barrel aging process of this barleywine is said to offer up notes of vanilla, oak, smoke, caramel, dark fruits, malt and whiskey.
Look for Nevermore at both Ex Novo locations in Portland and Beaverton beginning on Friday, November 22nd. The beer will also find its way into distribution. Then on Tuesday, November 26th, ABV Pub in Hillsboro will host their annual release party from 5:00-8:00pm with members of Ex Novo's brew team in attendance.
The 2019 edition of Kill the Sun will see its original KTS Classic version alongside two variants, KTS Mocha and KTS Horchata. All three versions all come in at 12% ABV each.
KTS Classic is the beer that Ex Novo has released every year under the KTS brand. The Classic is aged for one year in Westward Whiskey, Jack Daniels, and Heaven Hill barrels. The barrel aging is said to offer up notes of roasty dark chocolate, coffee, molasses, vanilla, marshmallow, graham cracker, and smooth whiskey.
When it comes to its first KTS variant, KTS Mocha is KTS Classic that's blended with light roast, natural processed Ethiopian coffee beans from Case Study Coffee Roasters and Ghanian cacao nibs from TCHO Chocolate. Variant two is KTS Horchata that's the KTS Classic that is blended with vanilla and cinnamon.  Notes of roasty dark chocolate, cinnamon, vanilla, coffee, molasses, marshmallows, and graham crackers.
Kill the Sun and its two variants will release on Friday, December 20th at both Portland and Beaverton Ex Novo locations along with its distribution partners.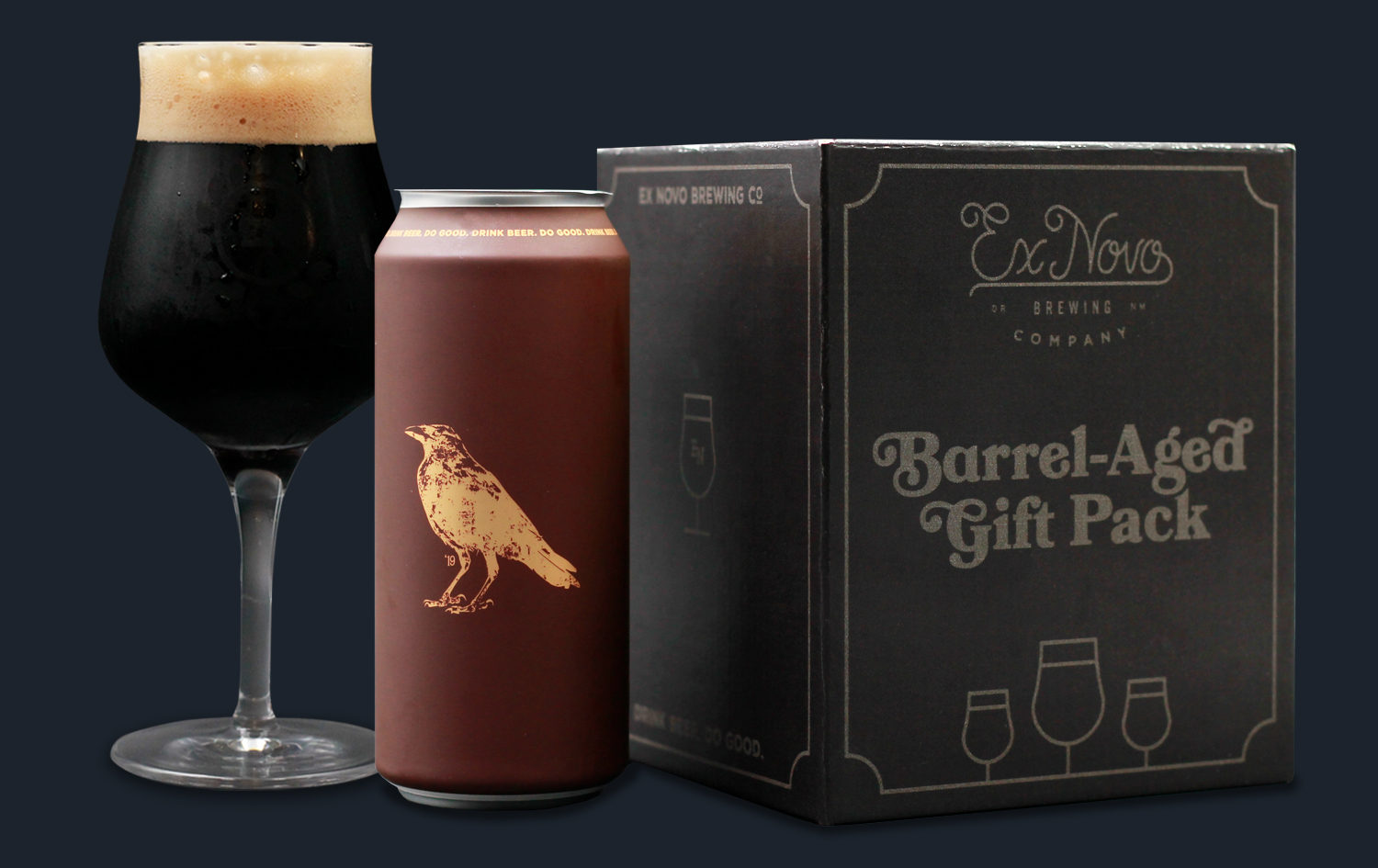 All four beers will also be part of a special Barrel-Aged Gift Pack that will begin pre-orders for on November 29th (Black Friday). Purchasers can pick up begining on December 20th. Each box contains one 16oz can each of Nevermore '19, KTS '19 Classic, KTS '19 Mocha, and KTS '19 Horchata; tasting notes/flight tray; coasters; and a sticker set. Preorder is available starting on Black Friday, and the price is $40. Those who purchase between Nov. 29th and Dec. 1st will also receive a Limited Edition Ex Novo branded Sahm Sensorik Stemmed glass. For fans in New Mexico, the Gift Pack will also be available with all four beers, but other certain contents may vary.