Ferment Brewing Joins the Canned Beer Movement with Top Ferment and Bottom Ferment Series
|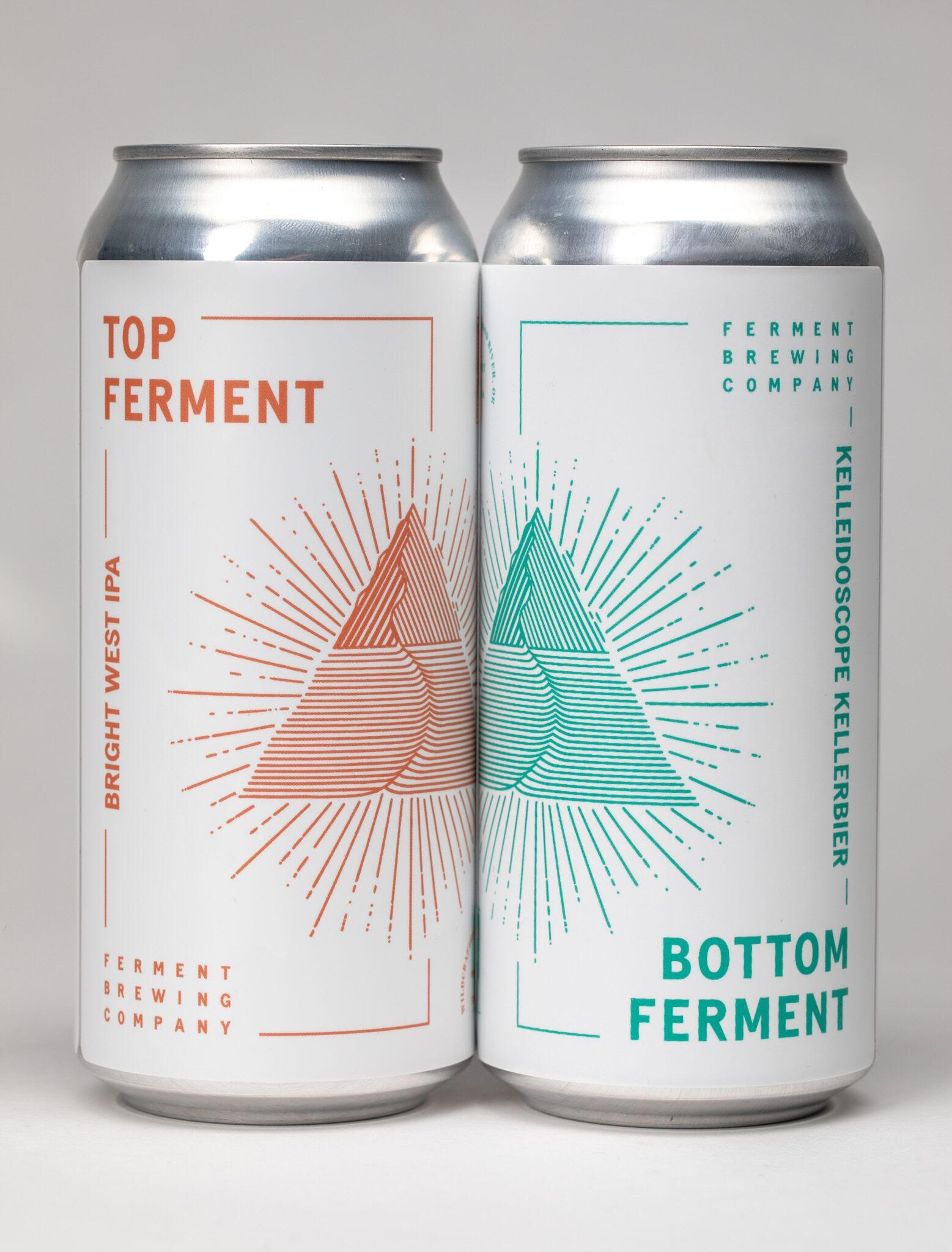 Today out in Hood River, Ferment Brewing has debuted its new quarterly lineup of 16oz cans. This new lineup will feature two labels – Top Ferment and Bottom Ferment – that will be part of a rotating series of beers.
Top Ferment is a series of seasonal, experimental, and one-off ales that explore different hops, malts, and yeasts. Its counterpart, Bottom Ferment is a series of cooler, subtler lagers brewed with pure water from springs at the base of our beautiful Mount Hood.
"In these worrisome and uncertain times, it's the little things that brighten our days––video chats with family, reaching out to an old friend, taking up a new hobby, cooking, gardening, and relishing cold cans of beer," said Dan Peterson, Ferment Brewing Co. brewmaster, in a press release. "This spring, we at Ferment have been playing around with some fun new recipes and canning them off for you to enjoy while in your pajamas cutting your own hair."
Top Ferment Bright West is the debut in its ale line up. This beer is a crisp, bracing, bright IPA that highlights Pilsner malt from Colorado alongside Northwest favorites Chinook, Mosaic, and Cascade hops. Top Ferment Bright West is a dry ale bursting with late-addition hop aromatics that sits at 6.5% ABV.
Bottom Ferment Kelleidoscope is Ferment Brewing's first foray into brewing a kellerbier. Kelleidoscope is an unfiltered European lager layered with a blend of noble Saaz and Tettnanger hops and Pacific Northwest Loral and Crystal hops.
"Featuring illustrations from Hood River local and mountain legend Eric Pollard, we are truly excited about releasing these cans," said Peterson in today's press release. "It's good to have something positive on which to focus."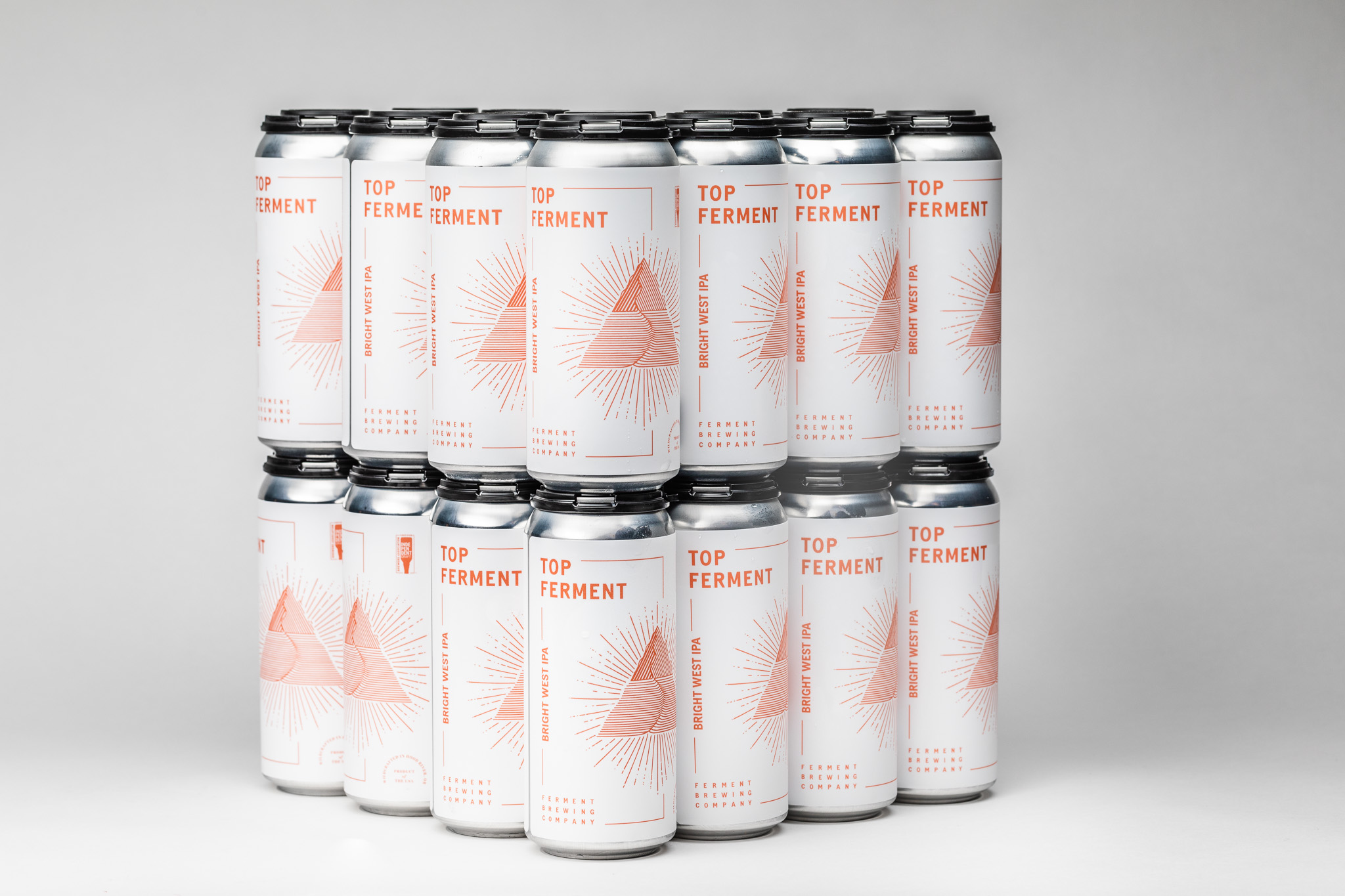 The Top Ferment and Bottom Ferment line of beers will be available in single 16-ounce cans and in four-packs to-go at Ferment Brewing along the waterfront in Hood River. These beers will also be available at select bottle shops and many smaller Portland grocery stores, including New Seasons Market, Green Zebra Grocery, Zupan's Markets, and Market of Choice.