Ferment Brewing Releases Nitro Dry Stout in Nitro Pint Cans
|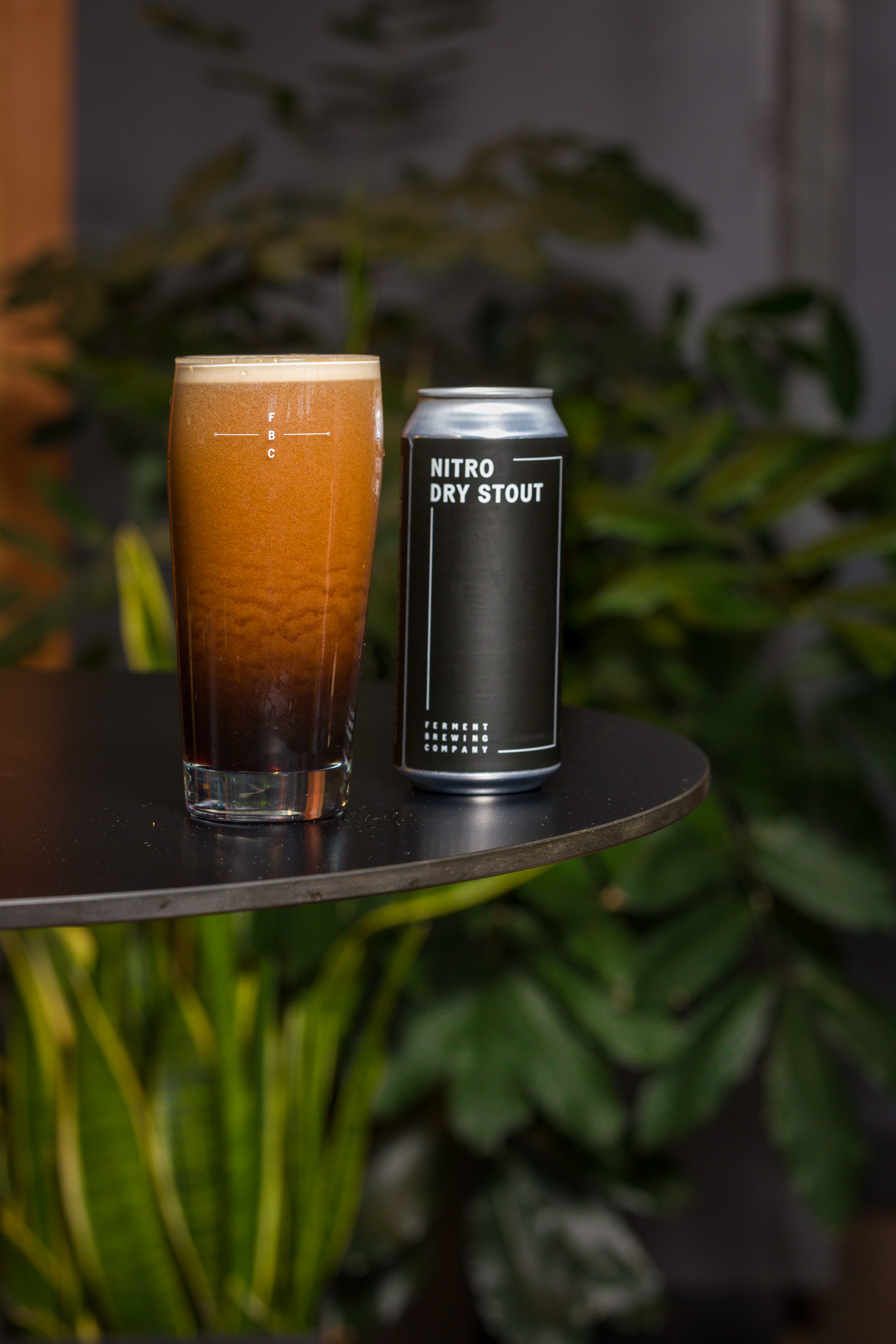 February 22, 2022 — Ferment Brewing Co., based in Hood River, Oregon, announced the second annual release of its Nitro Dry Stout in seasonal 16oz 4-pack nitrogenated cans. Available beginning February 22 for Stout Month, and just in time to stock up for St. Patrick's Day, the beer represents one of the few nitro ales packaged in cans in the Northwest.
Inspired by the midnight-black ales of Dublin, the beer has been a fixture at Ferment Brewing's taproom since day one — offered in both nitro and CO2 formats. The recipe, however, was designed for nitro and Ferment's brewmaster, Dan Peterson, always wanted to see the beer packaged in cans.
The brewery employed the help of the brewery's mobile canning partner, Vice Canning, to experiment with packaging techniques usually applied to nitro cold brew coffee. The result is a smooth nitrogenated beer without the use of the common nitro widget at the bottom of the can.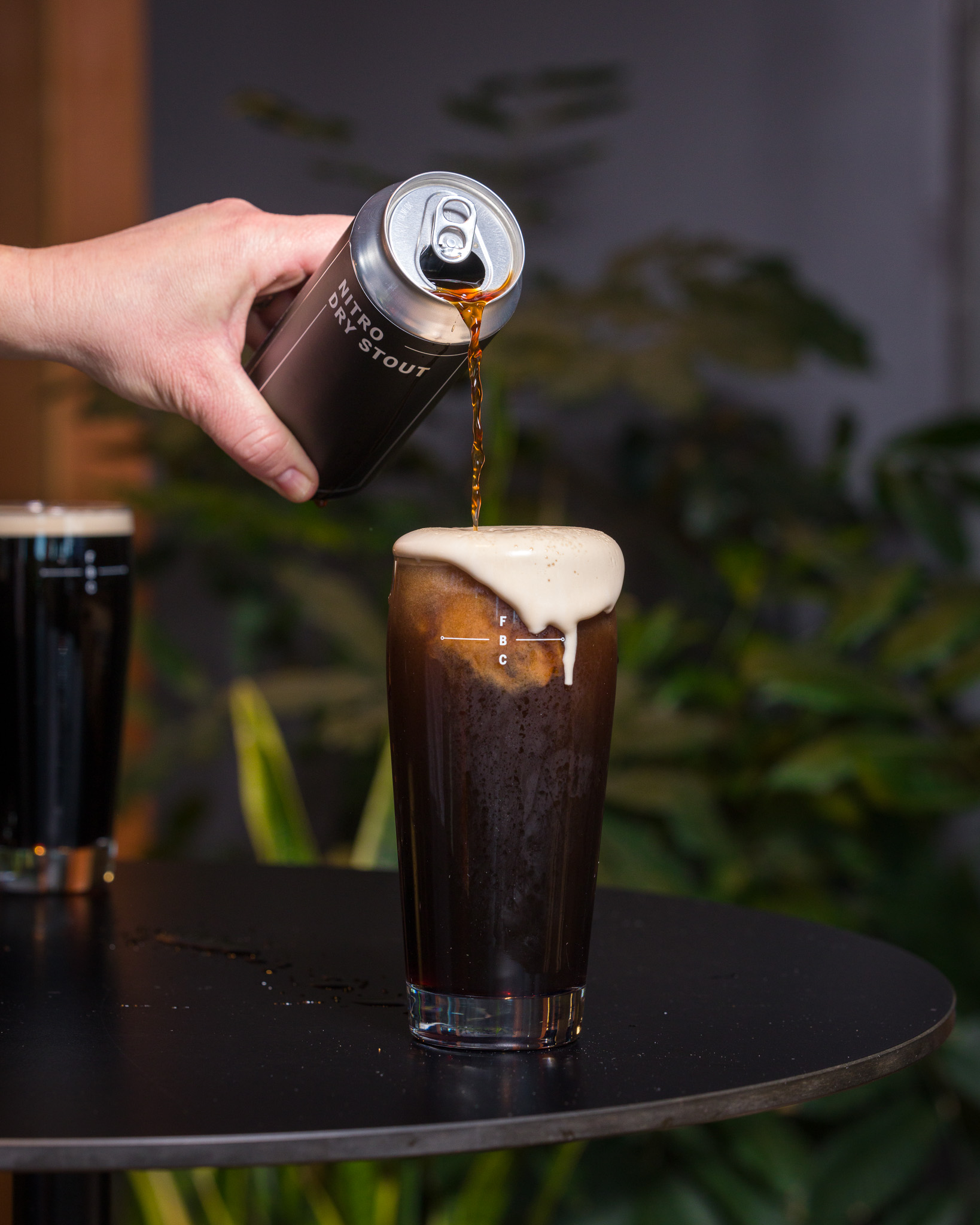 Nitro Dry Stout is brewed with a unique sparge technique in which English pale malt and German pale malted wheat create a pale colored wort. During the lautering process the brewers place English roasted barley at the top of the grain bed to add the dark color, a delicate roast, and a bump of acidity. The beer is an easy drinker at 4.5% ABV and Ferment recommends a gentle swirl before pouring from the can into a glass.
"There's so much to love about this beer, from the beautiful cascading nitro effect that puts a white foam onto a pitch black beer to it's comforting roast flavor and its simplicity," said Peterson. "This is my favorite recipe to brew and it's also my go-to shift beer. I like to think of it as the perfect lawnmower beer alternative. Don't be afraid to shake it before pouring!"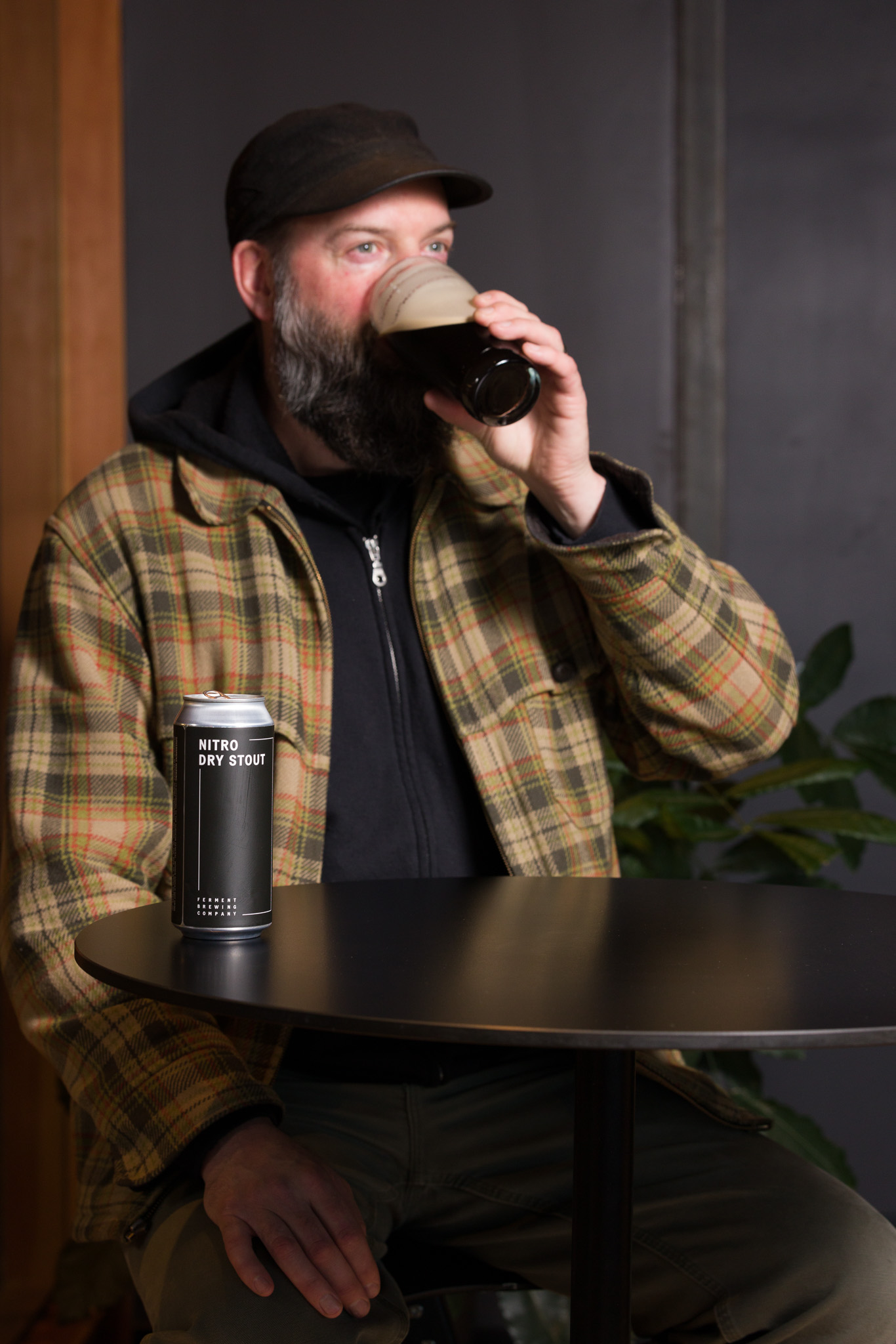 About Ferment Brewing Co.
Ferment Brewing Co. opened in 2018 as a 20-barrel brewery and tasting room in Hood River, Oregon. Born out of an appreciation for the art of fermentation, the company prides itself in providing a modern brewery and tasting room experience that fuses traditional farmhouse techniques with a forward-thinking scientific approach. Ferment offers a unique family of beers and kombuchas that tap the wild terrain of the Columbia River Gorge for inspiration. For more information, visit https://www.fermentbrewing.com/