Ferment Brewing Releases Red Rye Lager & Grey Jay Double IPA
|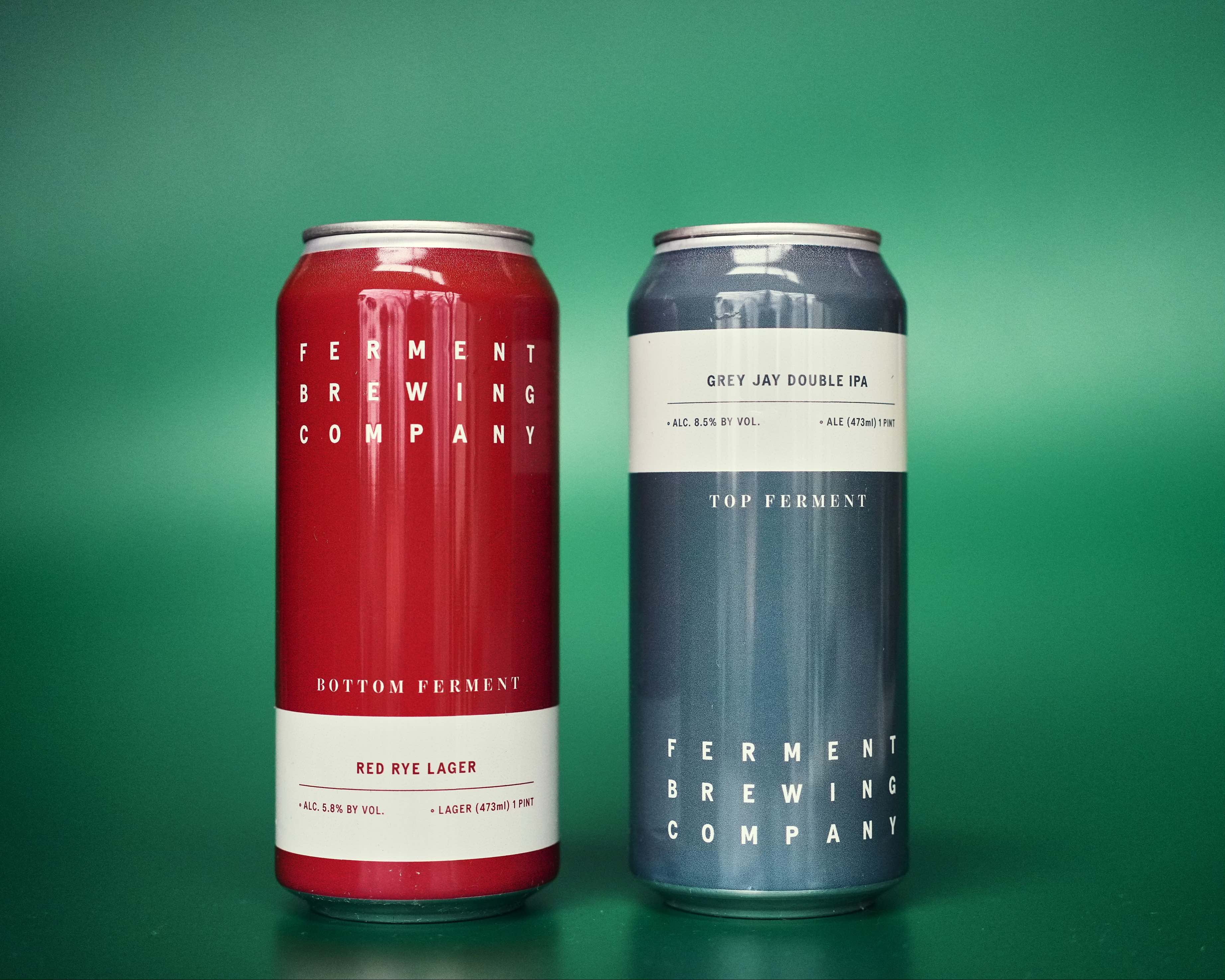 Dec. 21, 2022 — Today Ferment Brewing announced the release of two new beers to signal the end of the year — Red Rye Lager and Grey Jay Double IPA. The beers are part of the brewery's Top & Bottom series, which sees the simultaneous release of a top fermenting ale and a bottom fermenting lager in limited 16oz 4-pack cans.
Red Rye Lager is brewed with a blend of rich malts from Germany and Rim Rock Rye malt from Mecca Grade Estate Malt in Madras, Oregon. This 5.8% ABV wintery lager pours a bright copper color with a lacey off-white head. Rich bready and peppery rye malt character is balanced by Crystal and Hallertau Blanc hops, adding a punchy and herbaceous hoppiness.
Grey Jay Double IPA is a bold, 8.5% ABV deep-golden ale brewed with a base of pilsner malt, rolled oats, and German malted wheat for a soft, snowy powder-day texture. Dry hopped with Talus, Mosaic, Citra and Idaho 7 hops, Grey Jay boasts aromas and flavors of peach, mango, and lime.
Both beers are available on draft and in package throughout Ferment's distribution footprint in Oregon and Washington. At Ferment Brewing in Hood River, the beers join the new Crystal Kingdom on tap — a single malt, single hop IPA that squarely focuses on the depth of the under-hyped Crystal hop — and can be enjoyed by the pint in heated, dog-friendly yurts on Ferment's patio overlooking the scenic Columbia River.
About Ferment Brewing Co.
Ferment Brewing Co. opened in 2018 as a 20-barrel brewery and tasting room in Hood River, Oregon. Born out of an appreciation for the art of fermentation, the company prides itself in providing a modern brewery and tasting room experience that fuses traditional farmhouse techniques with a forward-thinking scientific approach. Ferment offers a unique family of beers that tap the wild terrain of the Columbia River Gorge for inspiration. Learn more at fermentbrewing.com.