Firestone Walker Barrelworks Collaborates with Sante Adairius on Big Mood
|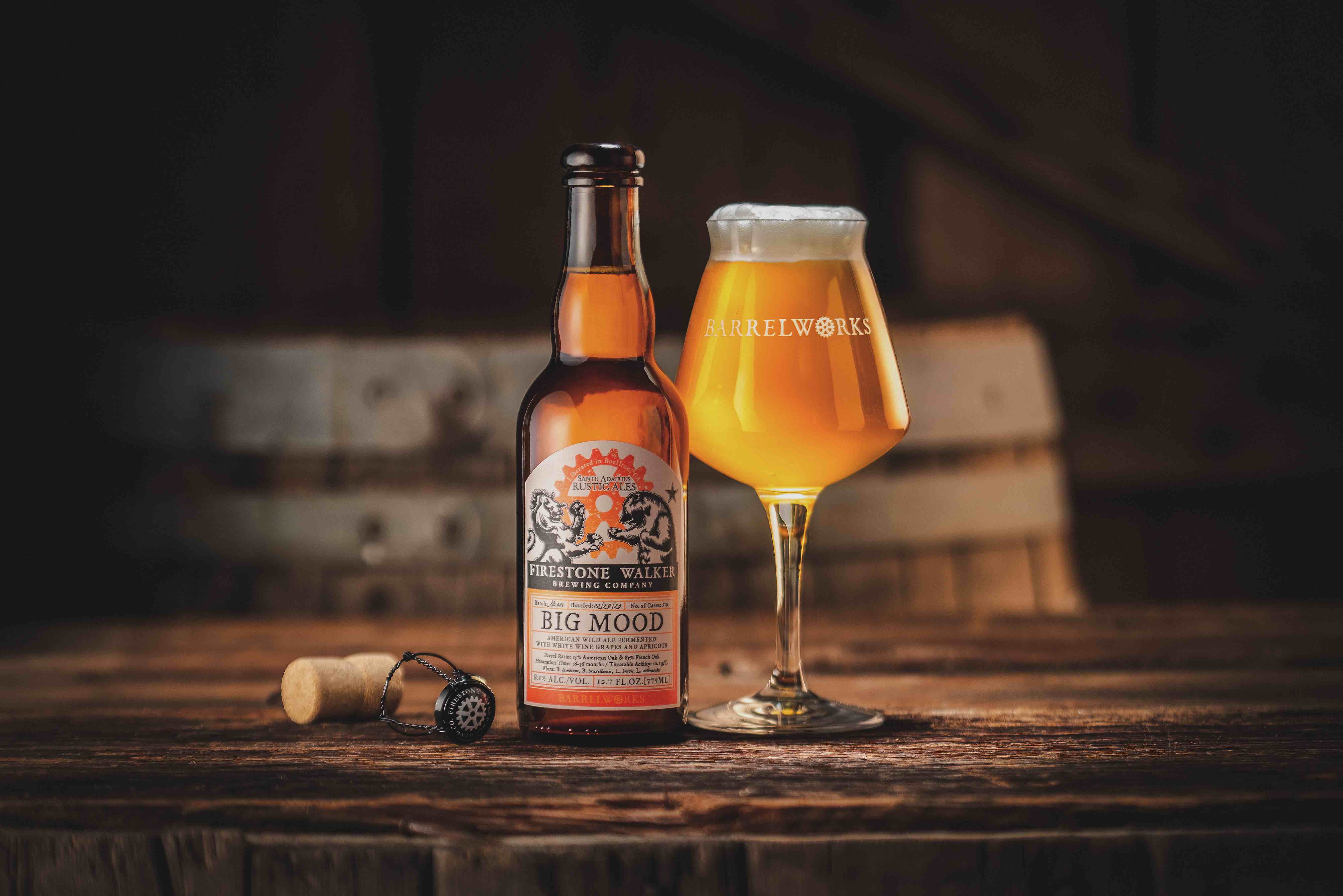 Buellton, CA: Firestone Walker's Barrelworks today released "Big Mood"—a new wild child crafted with Blenheim apricots and white wine grapes in collaboration with Sante Adairius Rustic Ales.
Big Mood is now available in draft format in all Firestone Walker markets. Bottles are also available at all Firestone Walker locations and online at FirestoneBeer.com.
Big Mood was driven by Barrelworks Master Blender Jim Crooks' admiration for Sante Adairius Rustic Ales, whose co-founders Adair Paterno and Tim Clifford have created one of the nation's most notable wild beer programs at their brewery in Capitola, California.
The feeling was clearly mutual, as Sante Adairius lent their renowned house yeast culture to the project. "This is the first time we've ever given it out," Clifford said. "It was a sign of respect from our brewery to Firestone Walker."
Crooks used the Sante Adairius yeast to ferment 2,000 pounds of Blenheim variety apricots sourced from Sante Adairius' supplier in Hollister, California—enough to fill 50 oak barrels of beer, which underwent six months of aging. This apricot beer was then blended with a special selection of barrel-aged wine hybrid lots dating back to the 2017 vintage, all made with local Santa Barbara County white wine grapes.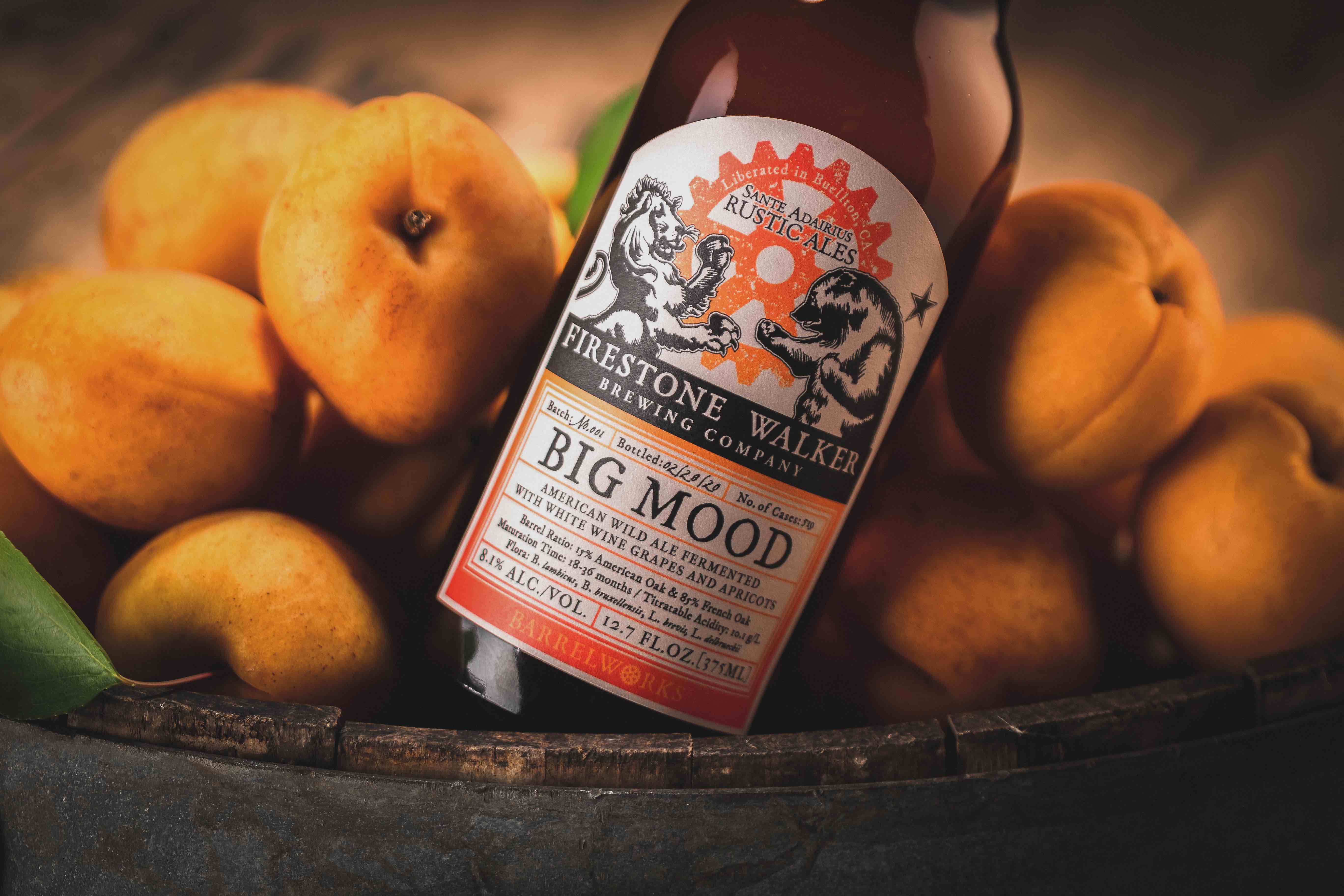 The result is Big Mood, a distinctive wild ale that blazes its own trail with luscious stone fruit flavors and elegant vinous maturity.
"The wine hybrid side of this beer is really dry and refined in flavor," Crooks said. "Then you add that fleshy, juicy, ripe part of the apricot and you get this amazing balance. It's reminiscent of an apricot mimosa—it's one of the most delicious and flamboyant beers we've ever made."