Firestone Walker Barrelworks Releases 2018 Peachy Bones
|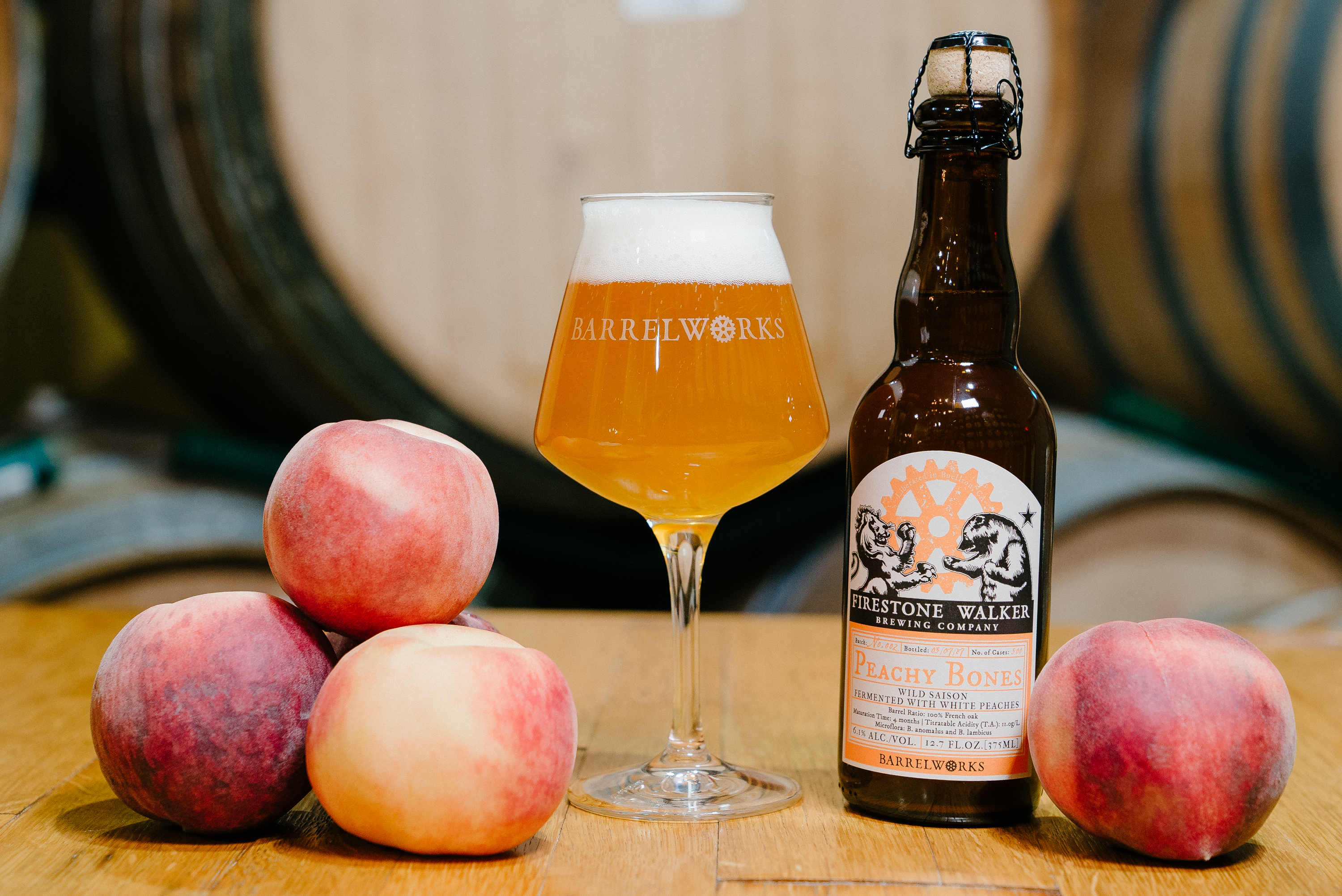 The fourth bottle release of five in 2018 from Firestone Walker Barrelworks is set to hit the marketplace in the coming weeks when it releases this year's version of Peachy Bones in 375mL bottles.
In brewing Peachy Bones Batch No. 003, Barrelworks' Master Blender Jim Crooks sourced 10,000 pounds of white peaches from California's Central Valley. These peaches were added to foeders of Lil' Opal, a four month old barrel-aged farmhouse saison.
At 6.1% ABV, "Peachy Bones is a perfect early fall sipper," said Barrelworks' Master Blender Jim Crooks in a statement. "It's our most delicate beer of the year, and it's all about conveying these subtle fresh peach qualities within the construct of a classic wild saison."
Here are additional details from Firestone Walker's press release…
The making of the 2018 Peachy Bones began last summer when Crooks and his team secured a 10,000-pound shipment of freshly picked peaches from a farm in Sanger, California. Here, in the heart of the Central Valley, peaches are a staple in one of the nation's most prolific agricultural growing regions.
The peaches were halved and pitted at the farm, then flash frozen to keep them fresh for thawing this spring. "This technology is amazing—you don't lose any of the flavors or aromas of the fruit," Crooks said. "It's like they were picked yesterday."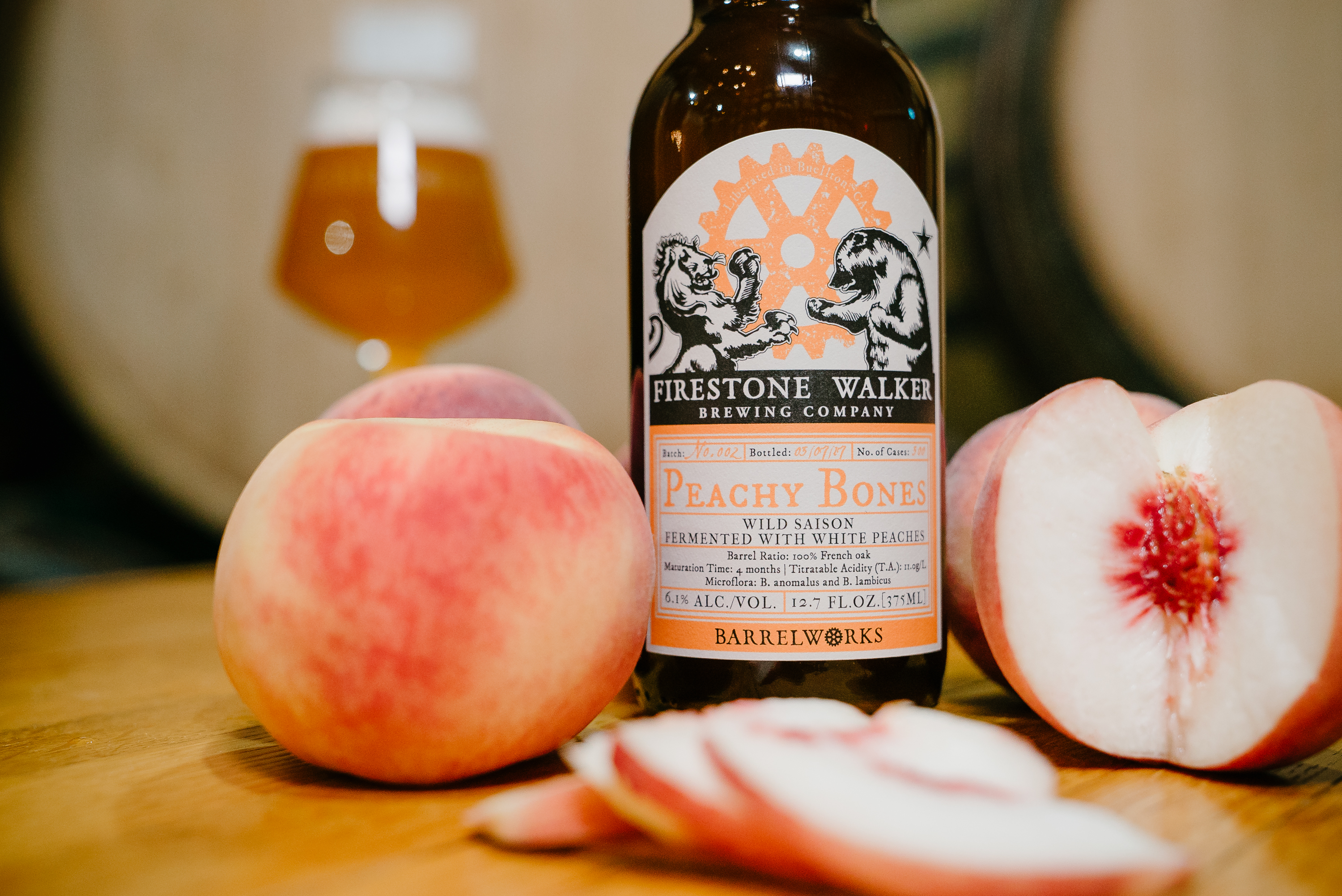 Once thawed, the peach halves—skins and all—were painstakingly dumped into oak foeders. The foeders were then filled with a selection of four-month barrel-aged Lil' Opal base beer and inoculated with a house strain of brettanomyces for secondary fermentation. The beer was then aged for an additional four months before being racked off the now-pulpy fruit.
The result is a saison marvel, offering subtle white peach flavors, spicy yeast aromas, soft acidity and a firm carbonation that lends pop to the sensory experience.
"The idea was to have this fresh-tasting, peachy saison fully matured and ready for bottling by late summer, which is the end of the peach growing season," Crooks said. "This beer is made to be enjoyed with the moods and foods of autumn."