Firestone Walker Brewing Barrelworks Releases Krieky Bones Batch No. 5
|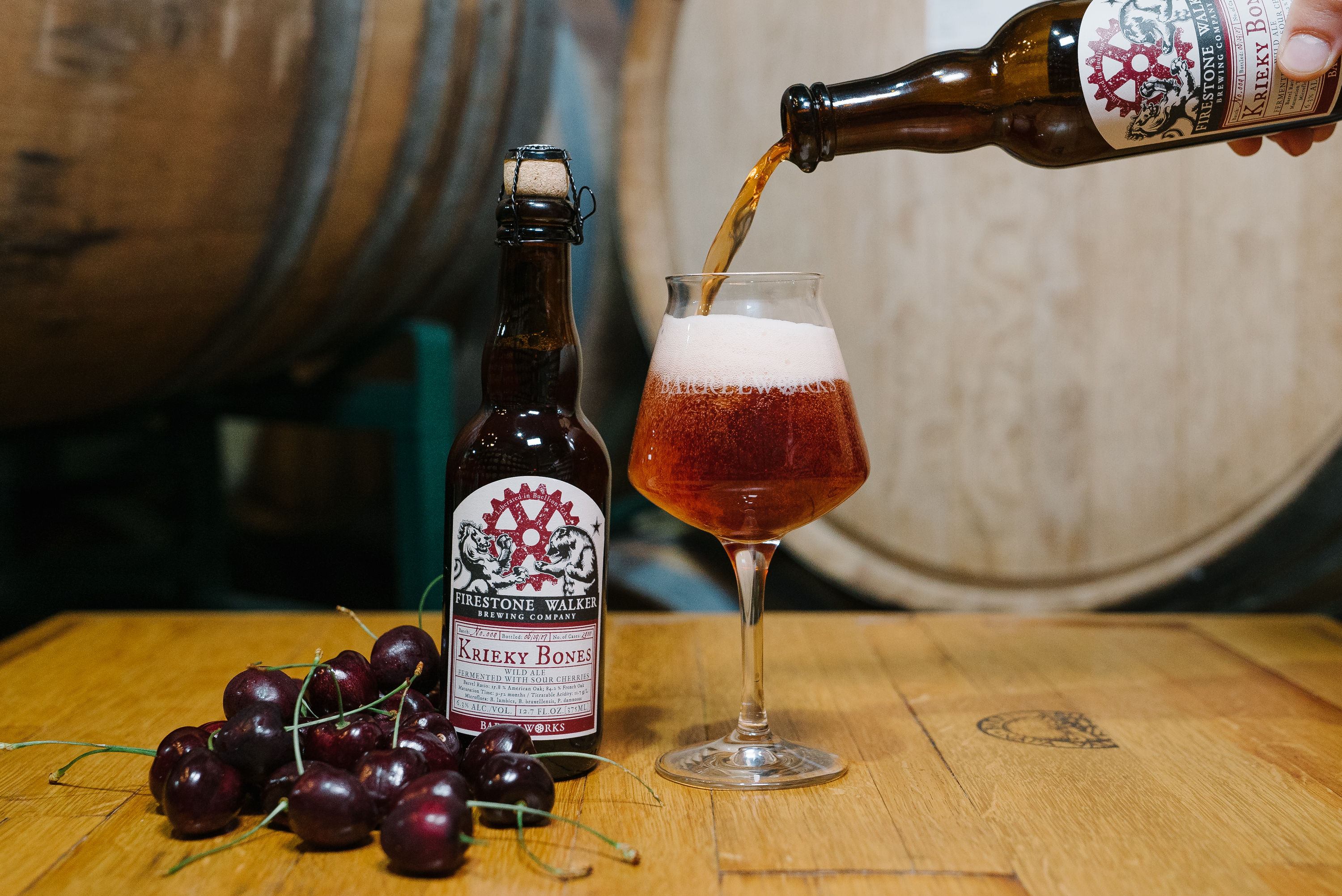 Brewed a few years back to celebrate David Walker's 50th birthday, Firestone Walker Brewing's Barrelworks returns with Krieky Bones Batch No. 5 on draft and in 375mL bottles. Firestone Walker's version of a lambic-style Kriek will be the fifth and final bottled Barrelworks wild ale release of 2018.
"Krieky Bones is all about expressing this pure cherry character with a sense of style and funkiness," said Barrelworks' Master Blender Jim Crooks in a statement. "Batch No. 5 has all of this in spades."
Here are additional details from the press release…
Krieky Bones Batch No. 5 began when Crooks and his team secured 10,000 pounds of tart Montmorency cherries from King Orchards, a family-owned farm in Central Lake, Michigan.
"We have embraced the Montmorency cherry variety because of its bright aromatics," Crooks said. "It really jumps out of the glass."
The pitted cherries were blended with a Flanders red-style wild ale that had already been aged for 36 months in two vertical oak foeders. This blend was co-fermented with a proprietary house brettanomyces yeast, then matured in foeders for another four months.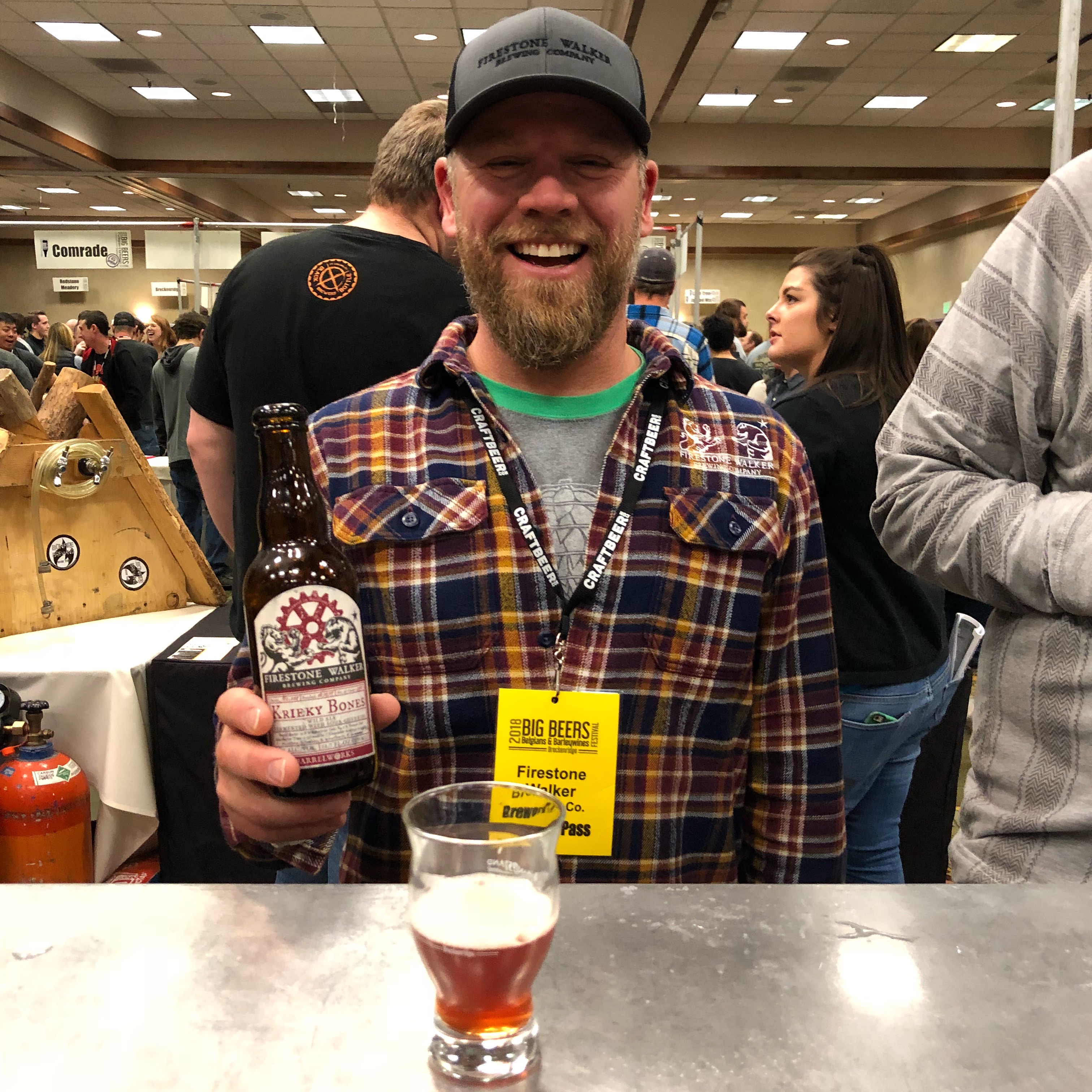 Finally, the beer was racked from the fruit, which was now blanched from the fermentation process. "It's quite a sight to see the cherries after their color has been extracted into the beer," Crooks said. "It shows you the power of bacterial fermentation, and how we can get all of this natural cherry quality into the beer."
The final result is Krieky Bones Batch No. 5—a masterful wild beer with high-toned Montmorency cherry aromas, nimble flavors of pie crust and spice, and a noble touch of funk.