Firestone Walker Celebrates 10,000 Brews with Double DBA Batch 10K
|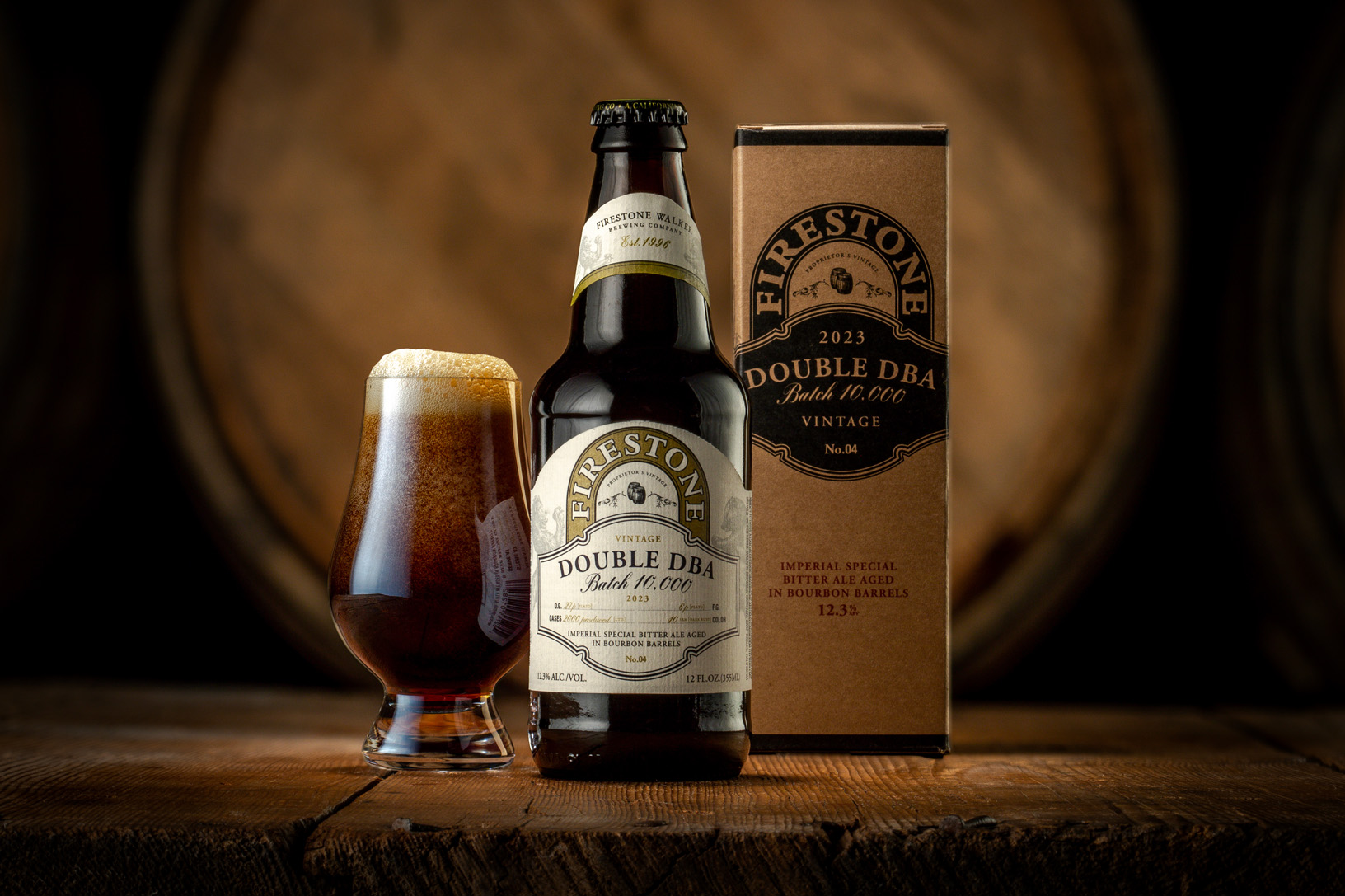 Back in 1996, the first beer ever brewed by Firestone Walker Brewing was Double Barrel Ale, or more commonly known today as DBA. At this time, the brewery was located in an out building in Los Olivos, California on the Firestone family vineyard. Then in 2001, the brewery moved 90 miles north up Highway 101 to Paso Robles.
Now 22 years since this move, Firestone Walker has brewed its 10,000th batch of beer in Paso Robles. To celebrate this occasion, the brewery brewed up a special batch of imperial DBA and then aged in former bourbon barrels to create Double DBA Batch 10,000.
"This was the perfect beer to bring us full circle and mark this milestone brewing moment," said Brewmaster Matt Brynildson. "It takes DBA's classic oak-influenced profile to an entirely new level."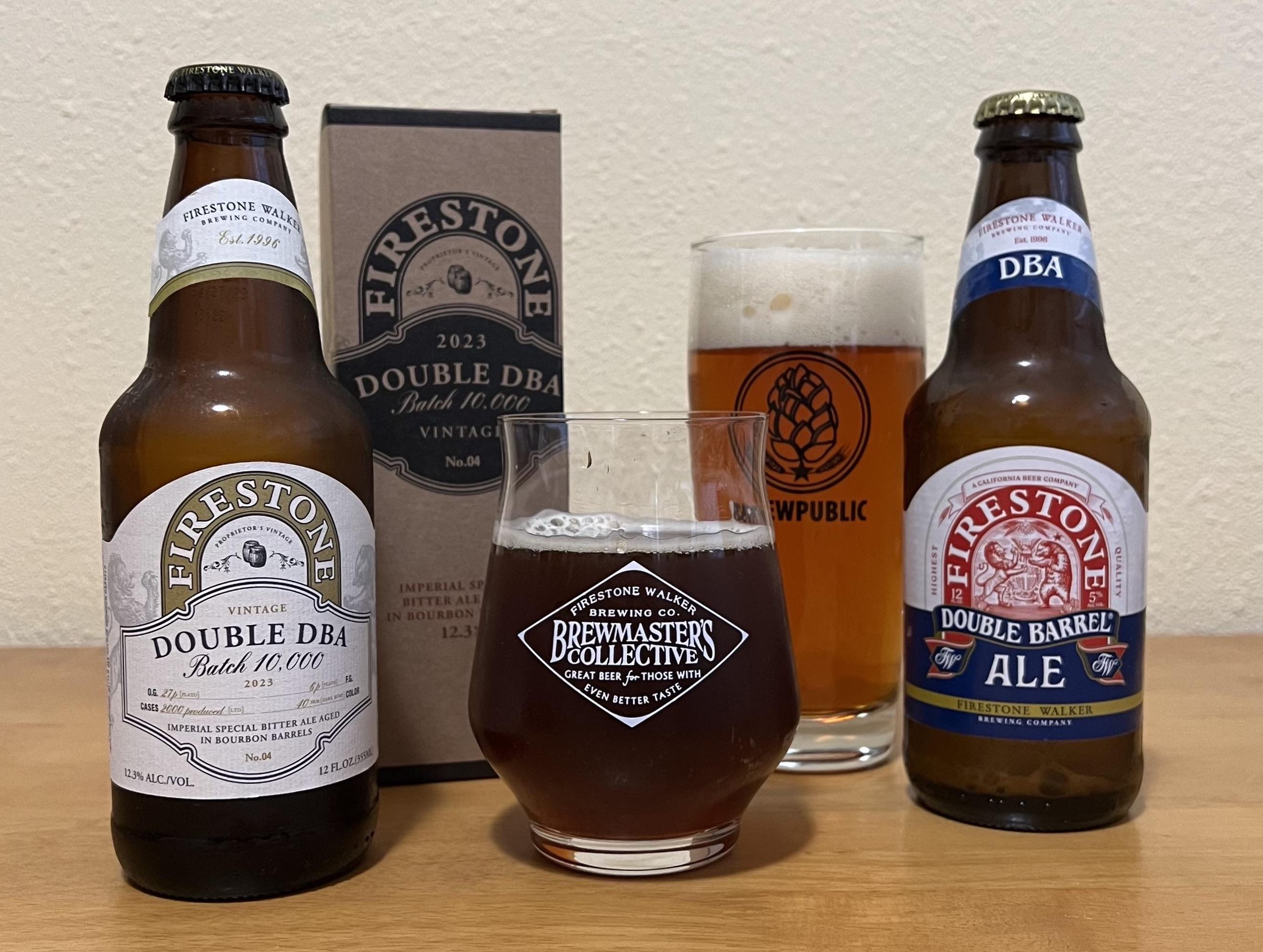 In making this beer a bit more special, it is the 10,000th batch after all, Brynildson and his brew team brewed up a double strength batch of DBA. They then aged this beer for one year in 11-year-old Old Fitzgerald Wheated Bourbon Barrels and bottled up 2000 cases of Double DBA Batch 10K.
Once again, Firestone Walker has done an excellent job at aging this double strength DBA. The expected nutty, caramel flavors of DBA shine through and meld nicely with the bourbon characters from the Old Fitzgerald barrels. These barrels add additional flavors of toffee, brown sugar and a hint of maple to the . The body on this one that sits at 12.3% ABV is nice and light, perfect for the spring weather at hand! But of course, you can cellar this bottle of  and save it for a winter night.
This wasn't the first time that Firestone Walker brewed a special version of DBA. The brewery did so back in 2005 to commemorate the 1,000th batch brewed in Paso Robles. Now after 10,000 batches brewed comes Double DBA Batch 10k to celebrate the staying power of this original Firestone Walker flagship beer!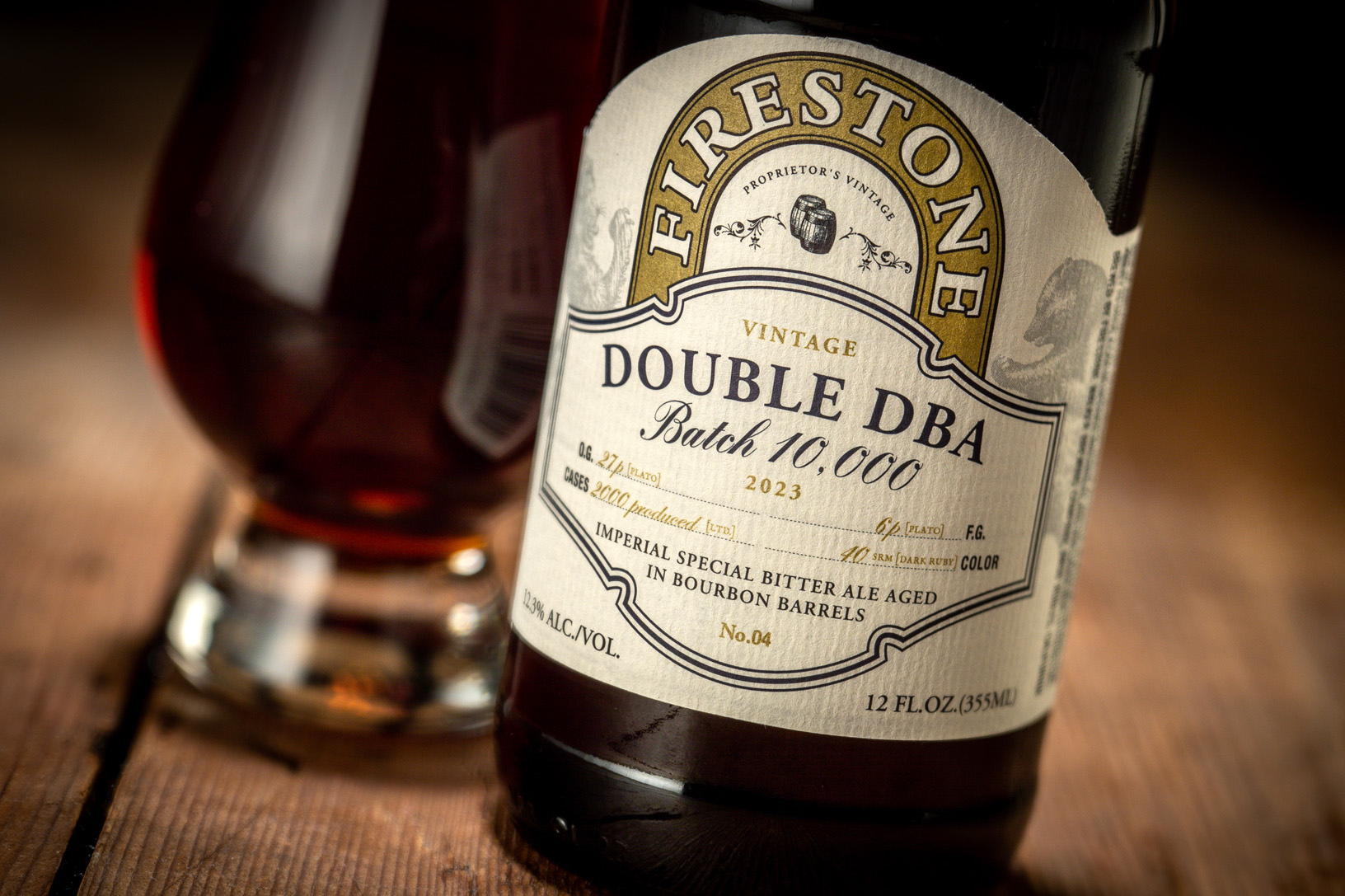 "I always think it's a fun challenge to keep a beer like DBA relevant in the new world of craft beer, where styles and tastes can be mercurial," Brynildson said. "Brewing this special edition of DBA for our 10,000th batch and aging it in these amazing barrels—it just seemed like the perfect way to tie it all together."
It's nice to see the brewery still getting behind its iconic DBA that's partially fermented in American oak barrels. The beer may not be as popular as it once was, but we always enjoy the opportunity to throw back a pint, especially when it's the unfiltered version!
"We made this one beer, DBA, that went through our version of a Burton Union with linked oak barrels," recalled David Walker. "In those days, our volumes were so slow that we actually named the barrels."
Double DBA Batch 10k is making its way to all Firestone Walker markets in limited 12-ounce bottle and draft formats. Only 2,000 cases were bottled, so this beer will be in limited supply. It is also available for a limited time at all Firestone Walker locations in California and online at FirestoneBeer.com.