Firestone Walker Introduces Nectaron Single-Hop Hazy IPA
|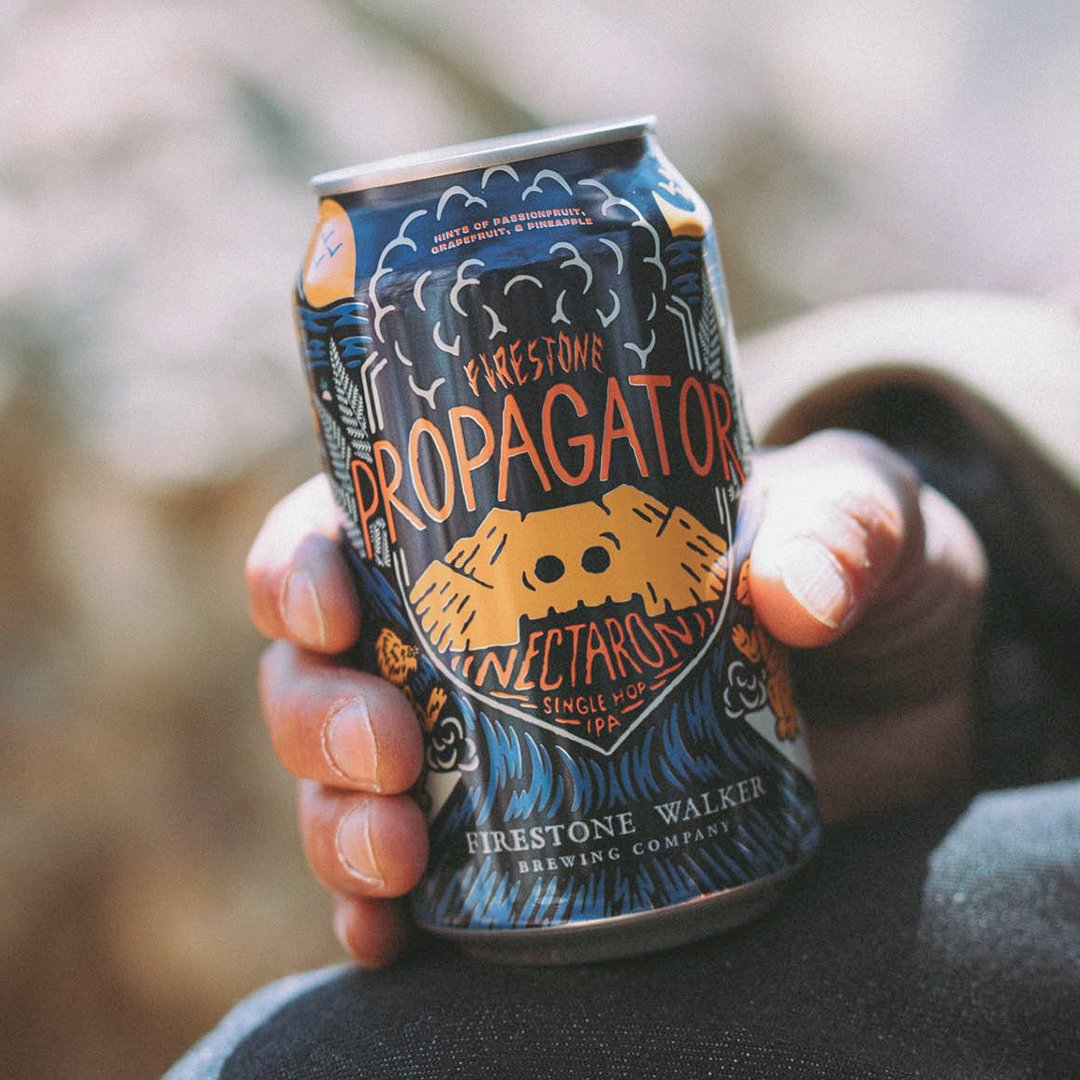 Part of its Propagator Series of beers, Firestone Walker Brewing has released its latest in this series with Nectaron Hazy IPA. The only way to acquire this single-hop IPA is through the brewery's Crafted Thru Hops IPA Mixed 12-Pack that includes three other IPAs.

Nectaron IPA: Limited Single-Hop Description:
Nectaron is beer four years in the making, dating back to when Brewmaster Matt Brynildson first toured several family hop farms in the famed Nelson region of New Zealand. As he rubbed and smelled different hops, one experimental cultivar stole Brynildson's attention. Known then by its code name of Hort 4337, this hop was loaded with juicy tropical flavors of passionfruit, grapefruit and pineapple.
The following year, Brynildson returned to New Zealand, where hop farmer Brent McGlashen of MAC Farms remembered the brewmaster's fondness for 4337—which McGlashen was growing on an experimental basis prior to it being given the commercial name of Nectaron. He gave Brynildson early dibs on some of the first yields, which ultimately resulted in this new single-hop release.
"My faith in the Nectaron hop was happily rewarded," Brynildson said in a statement. "This is just a beautiful IPA loaded with tropical New Zealand style."
Released as part of the Crafted Thru Hops mixed pack, Nectaron Hazy IPA joins Mind Haze, a hazy IPA done the Firestone way; Union Jack, a West Coast IPA; and Luponic Distortion IPA No. 18, brewed with 100% New Zealand grown hops. This updated mixed pack of twelve, 12oz cans beginning rolling out this week to all Firestone Walker markets