Firestone Walker Releases Psychedelic Arcade & Hop Fighters
|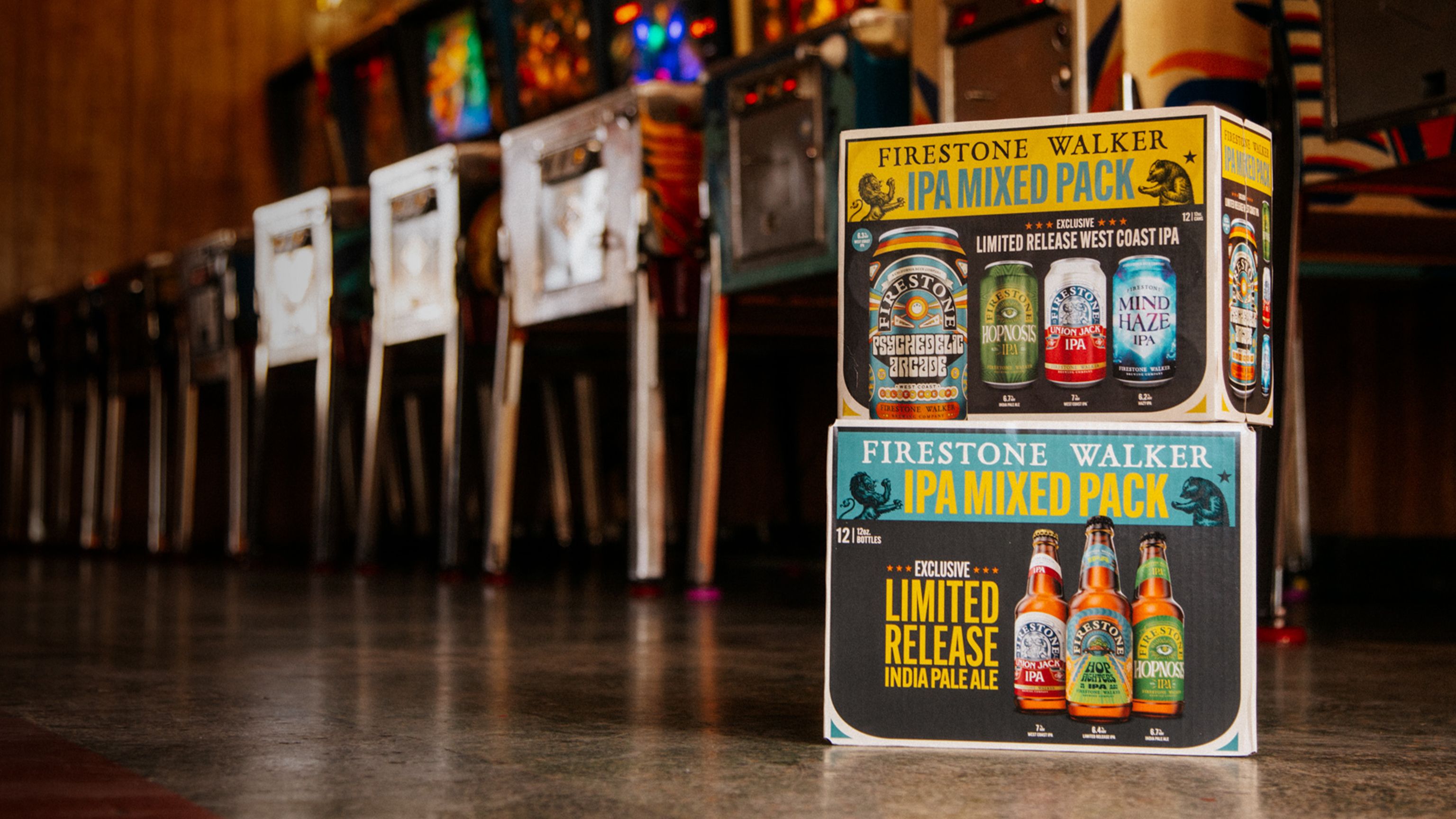 As we've entered the new year, Firestone Walker Brewing continues offering its limited-release IPAs as part of its popular IPA Mixed Packs. For its first two IPA Mixed Packs of 2023, the Paso Robles, California brewer is debuting Psychedelic Arcade and Hop Fighters.
Psychedelic Arcade – West Coast Golden Rye IPA will be part of the canned Firestone Walker IPA Mixed Pack that is beginning to hit all of Firestone Walker markets and locations. This pack also includes Hopnosis, Mind Haze and Union Jack.
"This is one of my favorite treasure beers in recent memory," said Brewmaster Matt Brynildson, giving credit to Propagator Brewing Manager Sam Tierney and R&D Innovations Manager Brad Miles, in a Firestone Walker blog post. "This is a super clean, modern IPA, but that dash of rye malt brings just the slightest hint of a distinct spicy mouthfeel, suggestive of a more European profile. Meanwhile, the Galaxy and Nectaron hops from the Southern Hemisphere just blend perfectly with the Oregon-grown Strata hop – it's a combination that really sings on the palate and delivers a ton of synergistic flavors."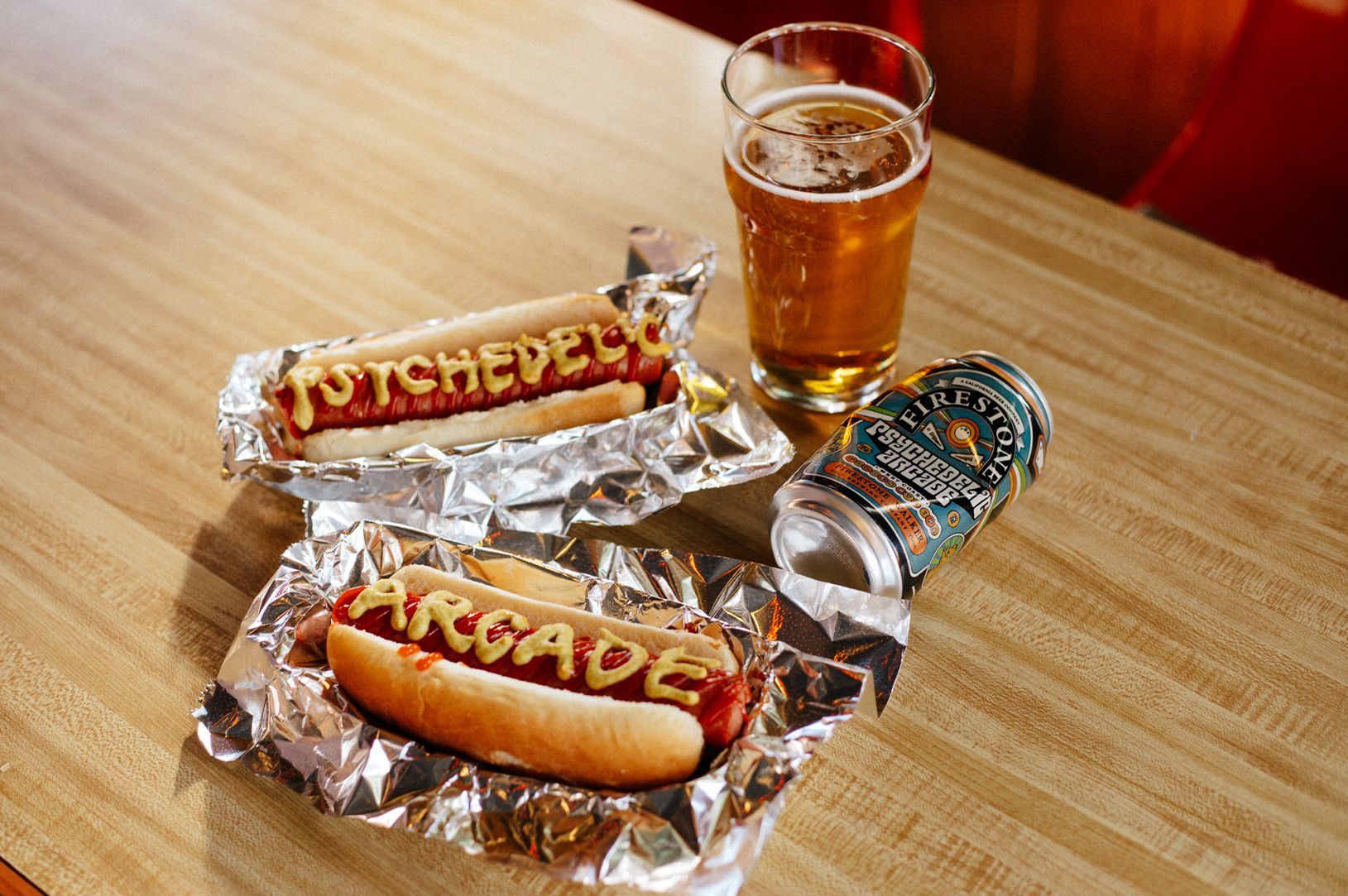 In an even more limited-release, Hop Fighters – West Coast IPA will see smaller distribution as part of the bottled Firestone Walker IPA Mixed Pack within the California, Arizona and Nevada markets. This pack also includes bottles of Hopnosis and Union Jack.
"This is a very different beer than Psychedelic Arcade – it has more of a traditional American 'C-hop' IPA profile with a bit of West Coast dankness," Matt said in the same blog post. "You get this huge burst of citrus and tropical flavor from the primary hops, but the CTZ hop gives it that dank dimension that classic West Coast IPA fans have come to know and love."
Here are details on both Psychedelic Arcade and Hop Fighters along with the other beers in each of the two IPA Mixed Packs.
Psychedelic Arcade: West Coast Golden Rye IPA | 6.3% ABV
Introducing Psychedelic Arcade—a West Coast Golden Rye IPA that goes full tilt on flavor. First created at Firestone Walker's Propagator R&D brewhouse in Venice, California, Psychedelic Arcade was leveled up for this special release. A base of 2-Row and Rye malt sets the tone with expansive textures, while a blend of Galaxy, Strata and Nectaron hops delivers mind-blowing flavors of tropical fruit, blueberry and grapefruit. An IPA that you can bank on sip after sip.
Hop Fighters: West Coast IPA | 6.4% ABV
Also now landing: Hop Fighters, a new age West Coast IPA that is destined to invade your senses. A clean malt base of 2-Row and Munich paves the way for a high-flying blend of Cashmere, Chinook and Idaho 7 hops, all from the great Pacific Northwest. The result is an out-of-this-world shootout of citrusy hop flavors with hints of tropical fruit. The truth is not only out there—it's right here in the bottle.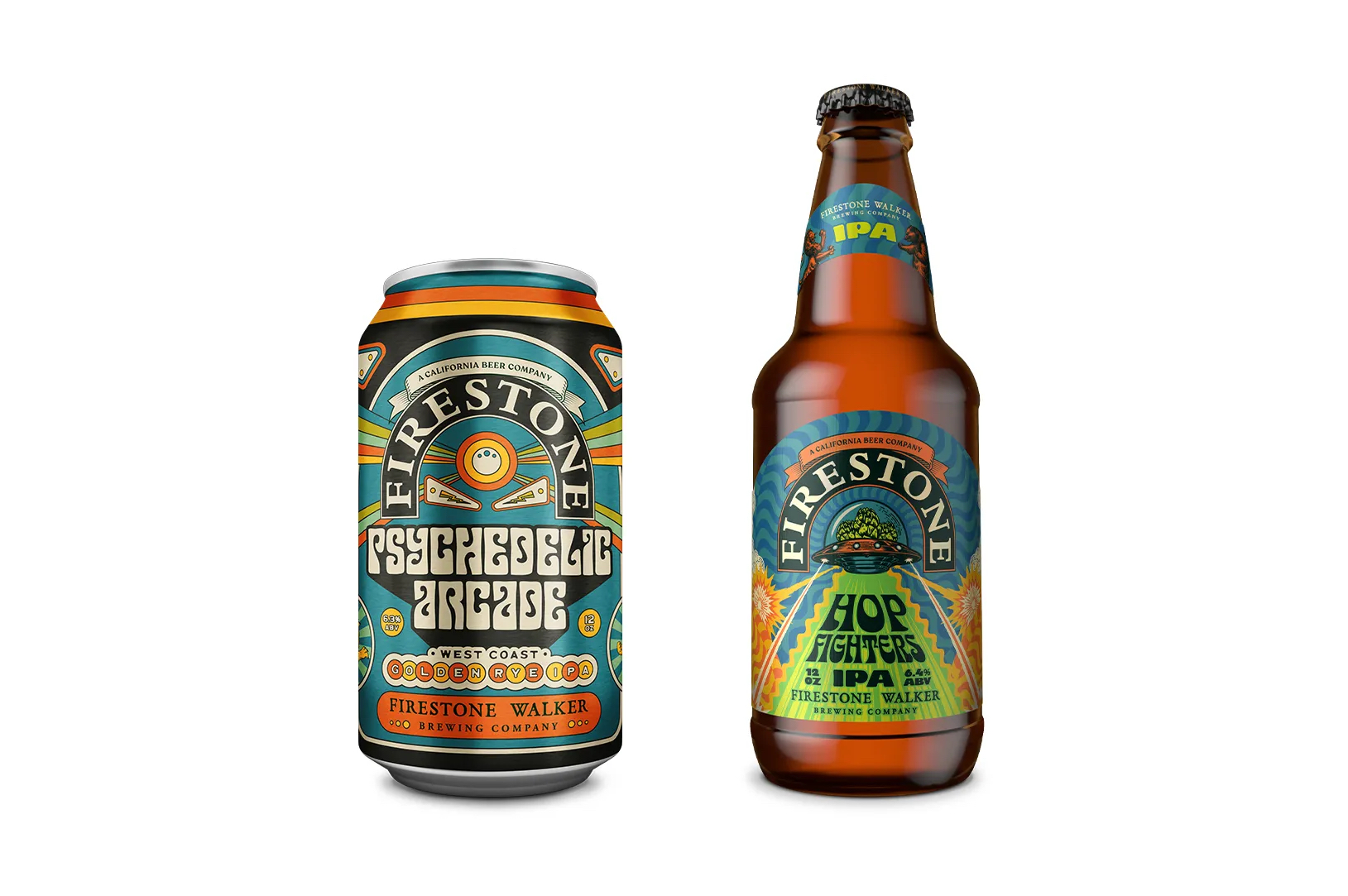 The spring IPA Mixed Packs also include the following Firestone Walker classics:
Hopnosis: Cold IPA | 6.7% ABV
Hopnosis is the culmination of Firestone Walker's 15-year quest to master the IPA style. Brewed with Mosaic Cryo Hops®, Hopnosis is a seamless, aromatic and explosively tropical beer, employing Cold IPA brewing techniques to create an ultimate new-school expression of a West Coast IPA. The resulting beer delivers pure hop character with minimal bitterness, loaded with flavors of mango, passionfruit, white grape and lychee.
Mind Haze: Hazy IPA | 6.2% ABV
From the coast of California comes Mind Haze, a free-spirited beer made to elevate your perceptions—juicy, fresh and loaded with an imaginative array of tropical hop flavors. This is a hazy IPA done the Firestone way. Mind Haze is ultimately a beer that breaks the mold with explosive hop aromas; juicy, fruity flavors; and a true hazy-style mouthfeel.
Union Jack: West Coast IPA | 7% ABV
Huge flavor that packs a punch. This is Union Jack—an icon of the West Coast IPA style, for those who like their beer loud and proud. Union Jack is the IPA that helped blaze the trail for the revolutionary West Coast style. Named for the British Lion who co-­founded the brewery, Union Jack is intensely hoppy yet eminently drinkable from start to finish. A fad-proof IPA for any hop head.