Firestone Walker Returns with Cinnamon Dolce Nitro Stout
|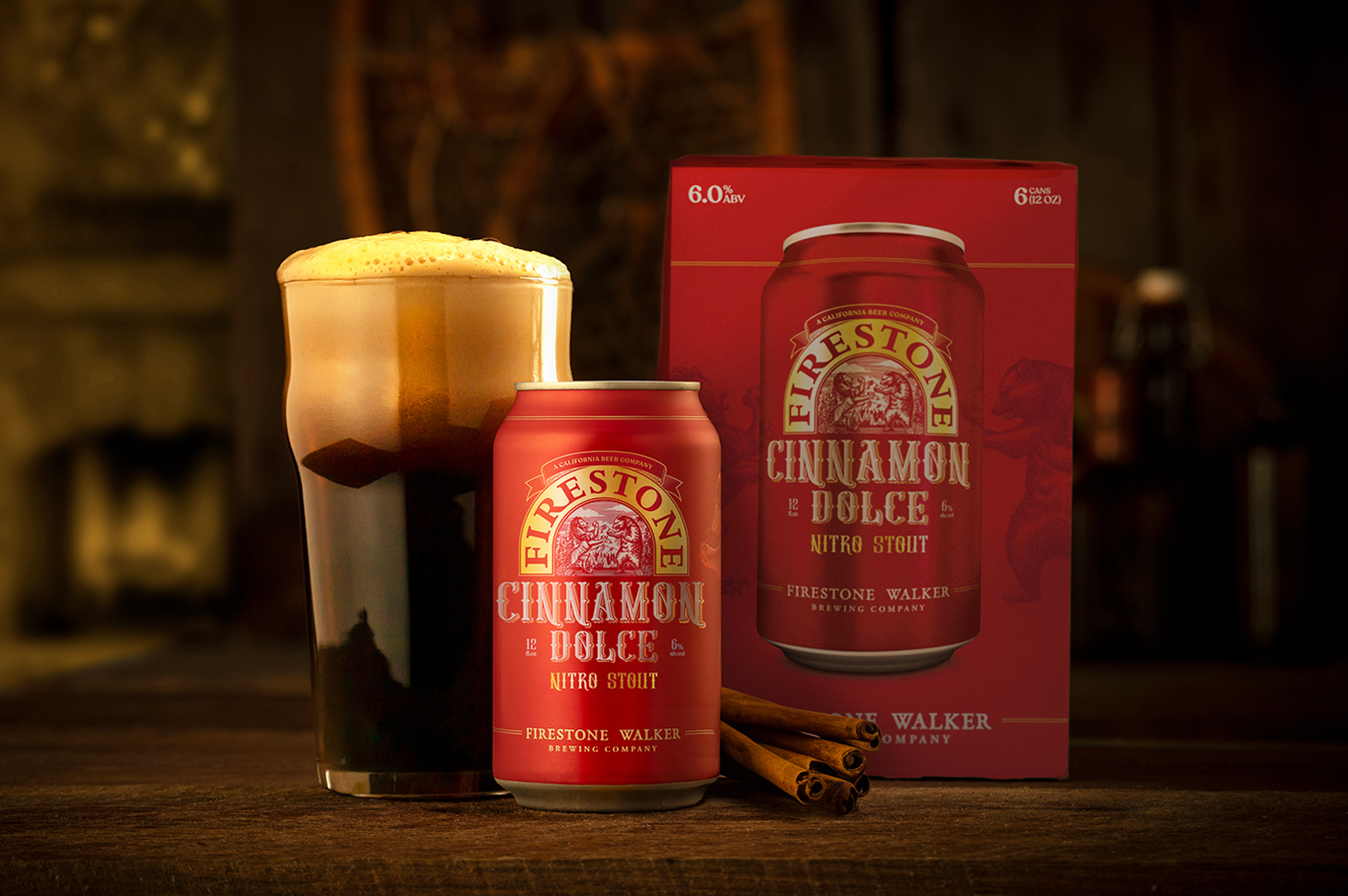 Paso Robles, CA: Firestone Walker today announced the return of Cinnamon Dolce Nitro Stout,  a seasonal beer infused with Saigon cinnamon sticks and premium Madagascar vanilla beans, made to warm your soul as the weather turns cold.
Originally released in the fall of 2021, Cinnamon Dolce Nitro Stout now returns to the Firestone Walker lineup for only the second time.
"Cinnamon Dolce was a bit of an instant classic for us, it rang all of the flavor bells for a fall-winter seasonal," said Brewmaster Matt Brynildson. "It was just a matter of time before we brought it back."
The base Cinnamon Dolce stout is brewed with dark-roasted specialty malts that impart hints of caramel and chocolate. The beer is then infused with cinnamon and vanilla beans. Finally, the beer is nitrogenated for a creamy, velvety texture.
The result is a uniquely delicious stout with all of the festive spice and smoothness one could want from a fall-winter seasonal. Cinnamon Dolce Nitro Stout is now rolling out to all Firestone Walker markets in six pack (12-ounce can) and draft formats.
The vanilla beans come from Cook Flavorings, a renowned third-generation purveyor of fine vanilla and spices, located in Firestone Walker's hometown of Paso Robles. Third-generation vanilla purveyor Josephine Lochhead educated the brewing team on all things vanilla and steered them to cured Madagascar-grown beans that were perfect for incorporating into a seasonal stout.
"Vanilla is a flavor amplifier, and the key is to use it in balance to enhance everything else that is going on in the beer," Brynildson said. "Adding a bit of cinnamon makes for a really nice combination that provides a balancing point with the chocolaty character of the stout. This is a beer that fits the season perfectly."