First Taste Tuesday with Fancy Pants Hazelnut Chocolate Stout at Gigantic Brewing
|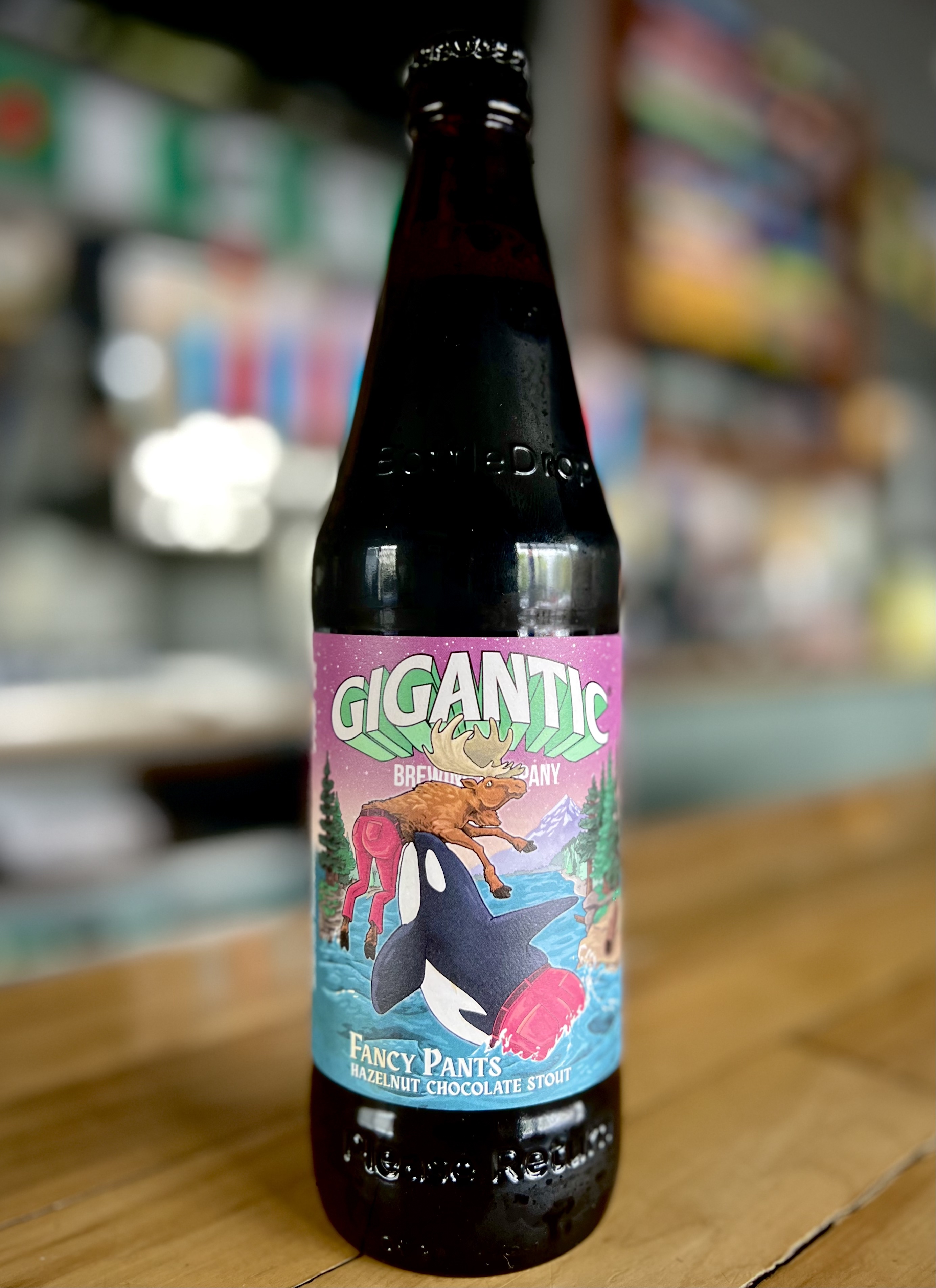 Oregon filbert, better known as hazelnuts, are the featured ingredient in the latest beer release from Gigantic Brewing. In time for First Taste Tuesday, Gigantic Brewing will release Fancy Pants Hazelnut Chocolate Stout today at both of the brewery's taprooms.
"We live in Oregon which is home to many hazelnut tree farms, or filbert if you're in the know," explains Ben Love. "It's a very delicious nut and when added to chocolate a classic pairing. Ferrero Rocher anyone?".
Gigantic embarked on a journey to create their own slice of hazelnut chocolate cake heaven in beer form. Fancy Pants was brewed with the fanciest of local Oregon filberts. These magical nuts infuse every corner of this sweet stout with hazelnutty goodness. When combined with judicious amounts of chocolate malt and flaked oats, the resulting beer will surely delight the most discriminating dessert connoisseur. Slap on your Fancy Pants and enjoy a beer made of true elegance!
The label artwork for Fancy Pants Hazelnut Chocolate Stout has been created by Abbas Husain. Described in his own words as "a very serious artist", his favorite subjects are sharks, whales, octopodes, and dinosaurs (some say his artistic taste hasn't developed beyond age 8). In addition to traditional and digital illustration, he specializes in hand pulled screen prints. Abbas founded Bagman Studios in 2016, and now does art full time in collaboration with his girlfriend and cat. Head over to bagmanstudios.com to check out all his fun, colorful and playful "serious art".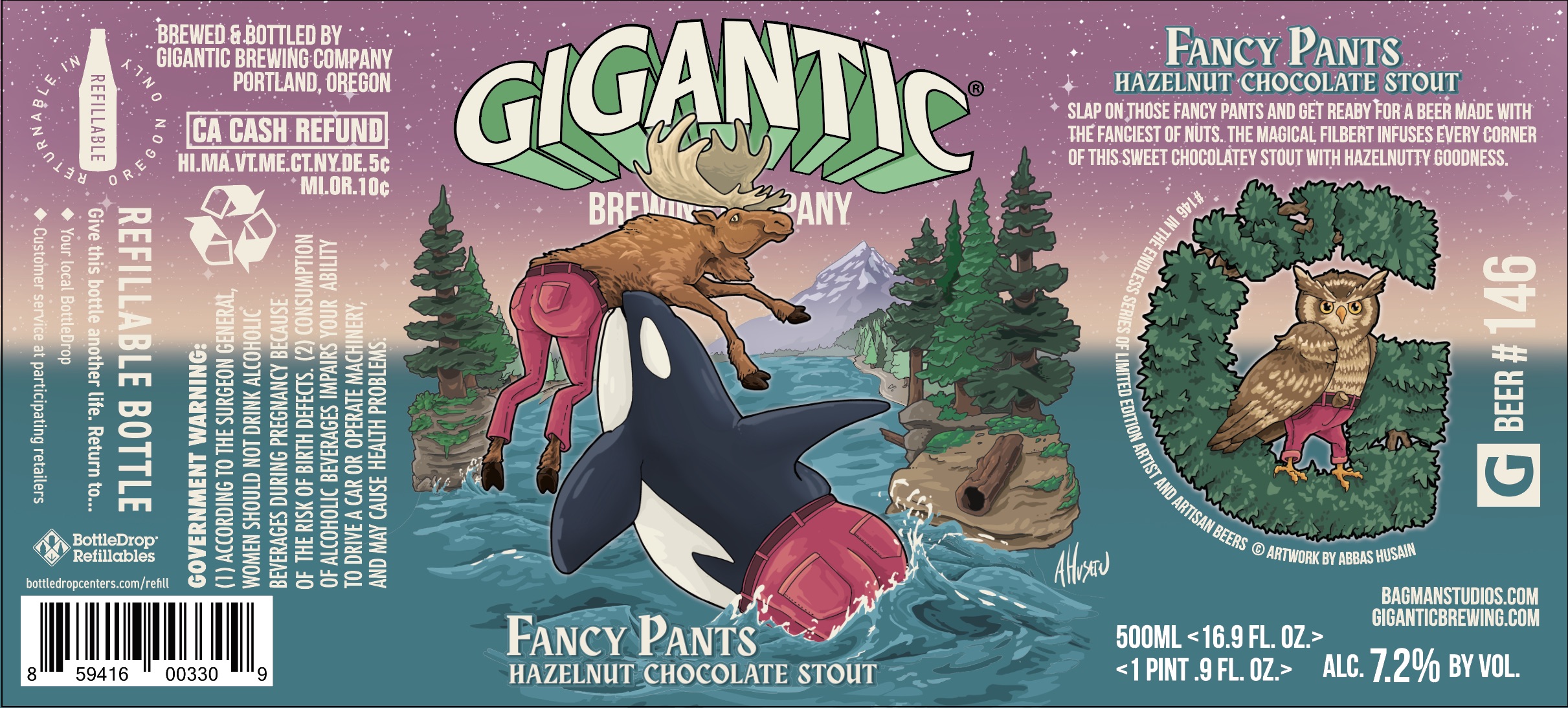 Join Gigantic for First Taste Tuesday featuring Fancy Pants Hazelnut Chocolate Stout on Tuesday, April 12th at both The Brewery and Champagne Lounge (5224 SE 26th Ave) and Robot Room at the Rocket Empire Machine (6935 NE Glisan). You can also find Fancy Pants on draft and in 16.9oz BottleDrop Refillables throughout Oregon, and along the west coast in Washington and California.