Fort George Brewery Releases First Beta Batches of 2022 3-Way IPA with Ravenna & Alvarado Street
|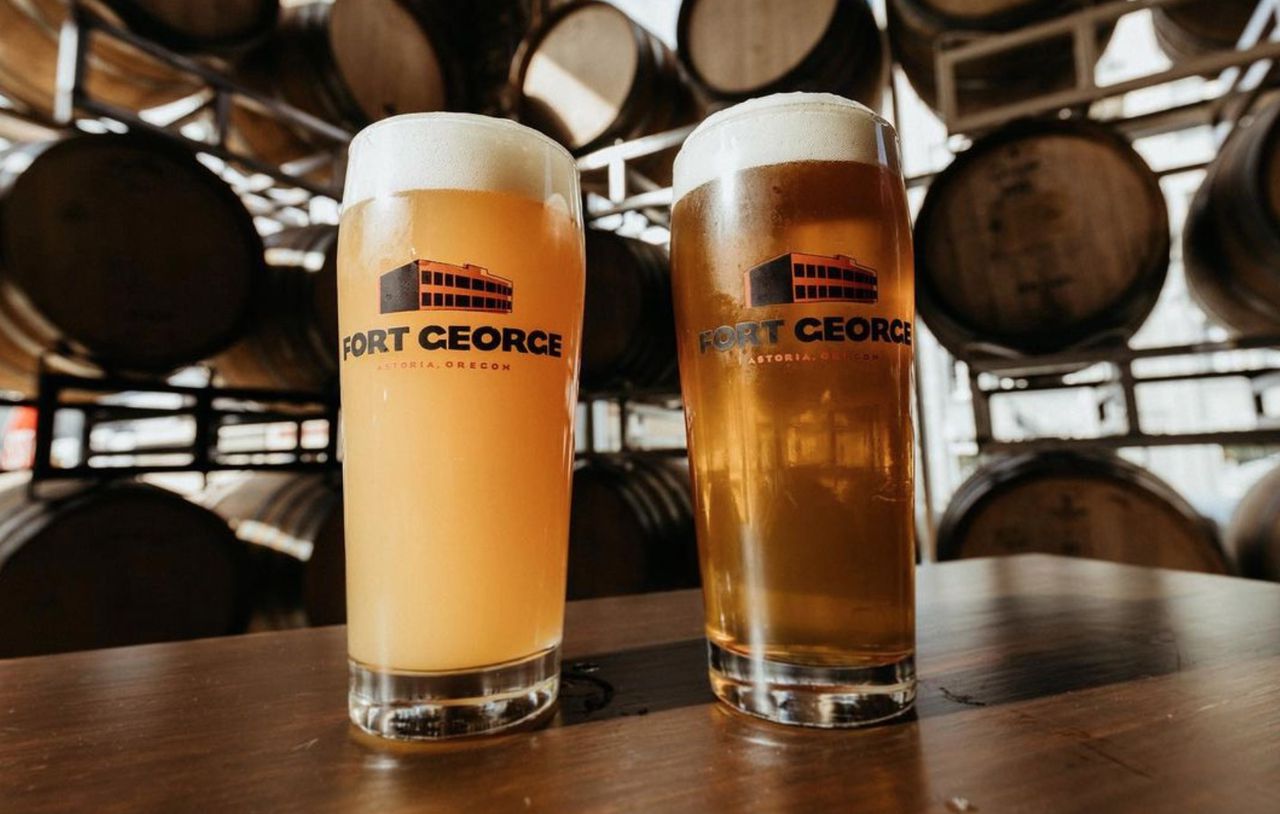 This past weekend, Fort George Brewery announced the release of the first Beta test batches of the forthcoming 2022 vintage of 3-Way IPA. In this announcement, the Astoria brewer also made public that it has partnered with Ravenna Brewing from Seattle, Washington and Alvarado Street Brewery from Monterey, California on this year's 3-Way IPA.
It is nice to see that Fort George is keeping the option open to either brew a West Coast Style IPA or Hazy IPA for this year's 3-Way IPA. We heard from friends that made the trip out to Astoria this weekend that they preferred the West Coast Beta batch. Regardless, these Beta batches will be tweaked over the course of the coming weeks and months prior to the final recipe that'll released on May 21 at the brewery's Lupulin Ecstasy Festival.
Here are descriptions on each Beta release as provided from Fort George Brewery…
Beta 28
The brewers took hand-selected lots of Strata hops and sent it to Oast House Oils in Colorado for hop oil extraction. They also used experimental hop HBC 586, designed to have fruit salad characteristics filled with tropical fruit, citrus, and berries. And they dabbled with Beta-glucosidase, an enzyme that turns hop glycosides into water & glucose molecules and helps more fully ferment the hop sugars, boosting aroma. Beta 28 was brewed using Safale-05 American Ale yeast and additional Amarillo, Nelson and Chinook Hops.
Hazy Beta 28
For Hazy Beta, the brewers used that same Strata hop oil extraction (extracted by Oast House Oils in CO) and experimental HBC 586 hops in addition to Amarillo, Nelson and Chinook Hops and Juice Yeast.
These Beta versions can be found on tap at Fort George Brewery located at 1483 Duane Street in Astoria, Oregon.