Fort George Brewery Releases Hold the Pickle, Serious Seltzer and The Meadow
|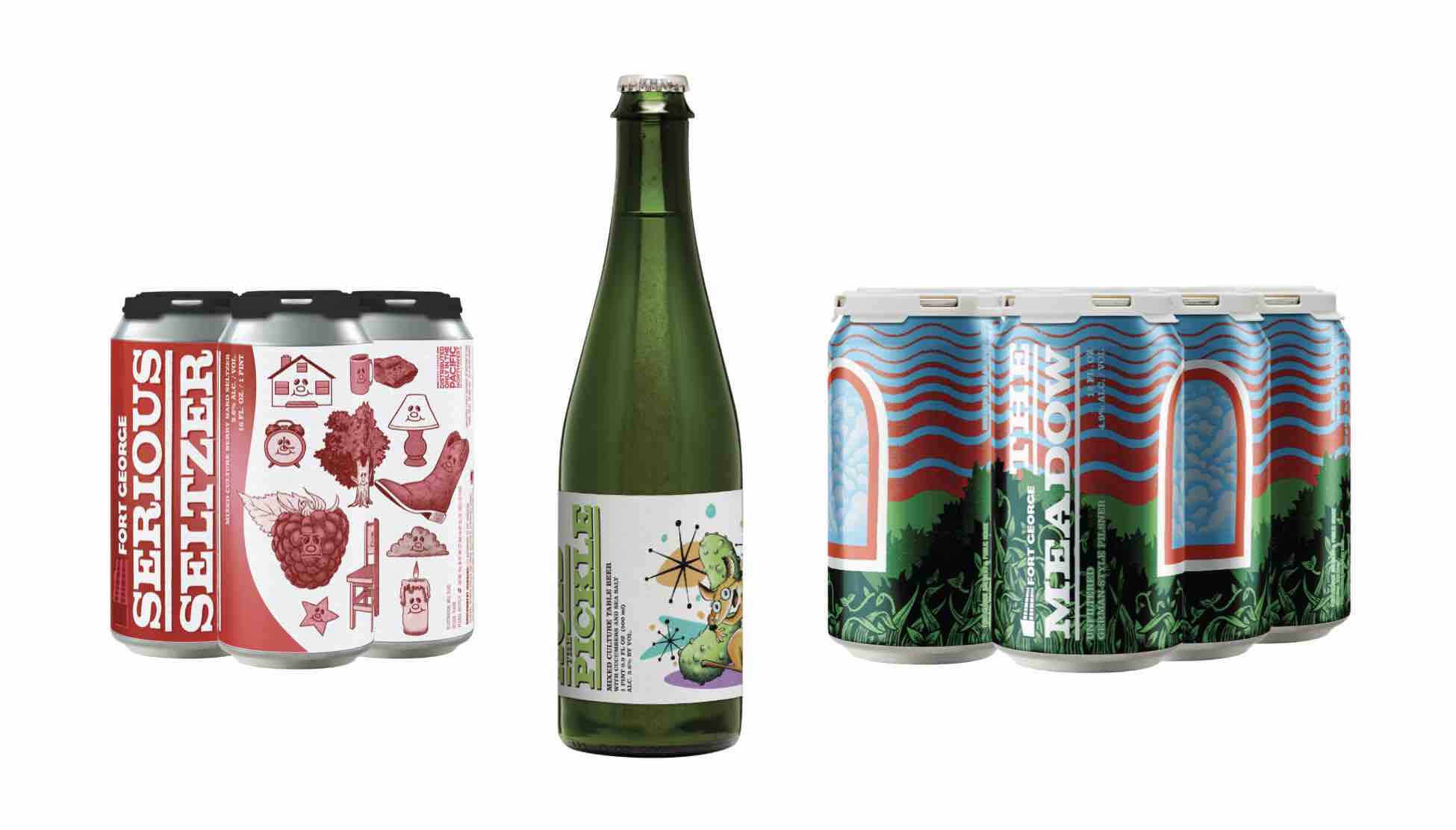 Three new beverages are on the way from Fort George Brewery in Astoria, Oregon. One, The Meadow, is already beginning to hit the market while the other two, Serious Seltzer and Hold the Pickle, will be released later this week and next month respectively.
According to Fort George's announcement, 2020 was a challenging year for the brewery. But for the brew staff at Fort George, it has also been an opportunity for innovation. "You know, when faced with a difficult situation, a lot of people like to say hold my beer," said Dave Coyne Barrel Baron at Fort George, in a statement. "But in this case, I like to say hold my pickle."
Hold the Pickle
Set to release in mid-May, Coyne and his team has brewed up a sessionable pickle beer, aptly named Hold the Pickle. No, not brewed for the Portland Pickles baseball team, this one is described to be a lightly tart and infinitely quaffable beer full of fresh cucumber and pickle. The flavors blend seamlessly with the funk and fruit of the wild mixed culture yeast. Hold the Pickle was designed with a nice, low ABV and a zesty finish.
"I mean, we brew a lot of IPAs out here," Coyne confesses in a statement. "But we're always looking to expand into new areas of agriculture and culinary traditions. To me, pickles are the perfect vegetable to pair with a beer."
And pair with it he has. His latest mixed culture creation, Hold the Pickle, is a 3.6% ABV barrel fermented table beer and conditioned on cucumbers and sea salt.
"Lightly tart, fruity and almost tropical, with a strong cucumber profile that turns leafy green," Dave adds. "The result is a slightly acidic, funky & fruity pickle bomb that delights the senses."
"This first batch of Hold the Pickle is quite small," commented Coyne, in a statement. "But if our cucumber contracts can be secured, Fort George will be able to increase production and get more of this zesty beer out to the Pacific Northwest."
Look for 500mL bottles of Hold the Pickle to be released in early May at $84 per case via the brewery's online store.
Hold the Pickle from Fort George Brewery on Vimeo.
Serious Seltzer
For its new hard seltzer, Fort George went with a more unique method of putting together a mixed beery, mixed culture seltzer named Serious Seltzer.
"We're serious about our seltzers," said Coyne, in a statement. "I'm not even joking. We fermented this seltzer in freshly emptied wine barrels from the Willamette Valley, using our blend of wild yeast and lactic acid. We even propagated that yeast in apple juice, to remove any residual gluten. Then we added a serious amount of raspberry and blackberry puree to juice the heck out of it."
Serious Seltzer can be pre-ordered in the online store with shipping beginning on April 13th at a mere $120 a case! Fort George hopes to follow up this first seltzer with a follow up, Serious Seltzer Mimosa, within a few months.
The Meadow
Out now is The Meadow, an unfiltered German Style Pilsner that is the first beer to come from the lagering tanks at Fort George's new waterfront brewery along the Columbia River. This is also a new year-round beer that's available in 6-pack, 12oz cans.
Brewed with Superior Pilsen, Weyermann Pilsner, and Chit Malt, this combination provides a soft bready, almost honey-like bed. The Meadow blooms in a flowery bouquet of herbal spice and noble hops from its use of Czech Saaz, Perle, and Saphir hops. A light, sunny yellow disposition and a fluffy white head refresh the spirit at an apporachable 4.9% ABV.
The Meadow can be ordered via the Fort George Online Store at $44 per case and can be found throughout the Pacific Northwest in the coming weeks.