Fort George Brewery to Release Atomic Jukebox, Fanzine IPA, and The Devil is in the Details
|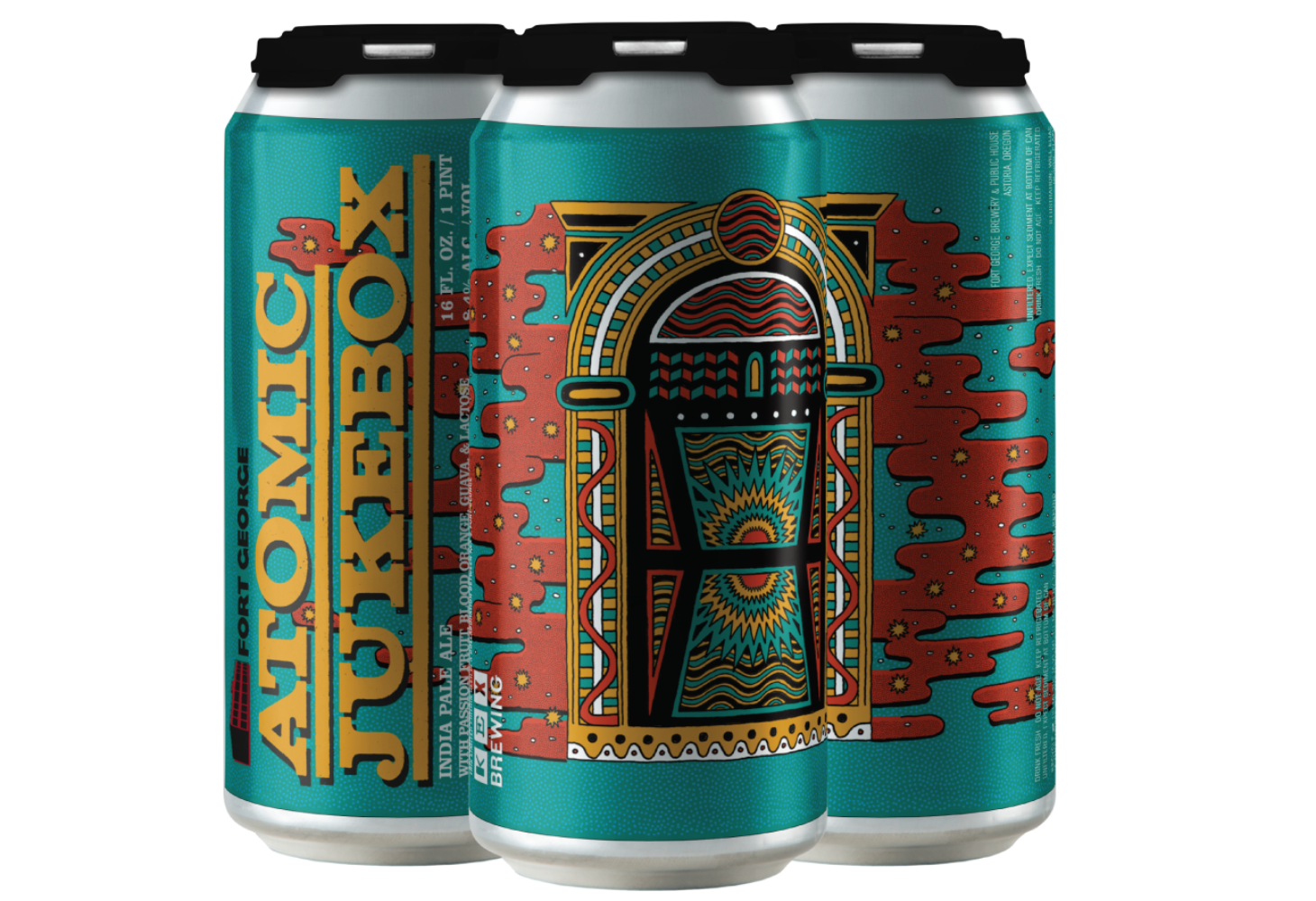 The month of February is more than just stout along the North Oregon Coast in Astoria at Fort George Brewery. Yes, the brewery does focus most of its energy on stout but this year Fort George brewery has a couple non-stout releases this month.
During the second half of February, Fort George will release two IPAs with Atomic Jukebox Hazy Milkshake IPA, a collaboration with KEX Brewing and Fanzine IPA, a collaboration with Grains of Wrath. But the brewer is not all done with stout releases as it'll close out the month with the release of The Devil is in the Details, a Bourbon Barrel Aged Imperial Stout on Leap Day.
Atomic Jukebox is a Hazy Milkshake IPA with POG (Passionfruit, Blood Orange, Guava) that sits at 8.7% ABV. This beer will be available in a limited run of 16oz cans.
Atomic Jukebox Brewers Notes:
Jack, David, Andrew, and Michal went to Iceland to brew a collaboration with Kex, called Yellow School Bus. Now, their brewers have returned the favor. This hazy, juicy IPA has a dessert-like density and sweetness with intense, tropical, fruit juice aromas.
Hops: Mosaic, Citra, Azacca, Strata
Malts: Weyerman Pilsner, 2-Row Barley, White Wheat, Flaked Oats, Acidulated Malt
Yeast: Juice
Fanzine IPA will be released later this month in 16oz cans and on draft. This collaboration with Grains of Wrath brings this IPA back to its West Coast roots. The Fanzine IPA can features great, creative artwork from independent folk legend Michael Hurley, who himself is the subject of a Fanzine. The official release of this beer will be at Grains of Wrath in Camas, Washington on Wednesday, February 26th as it will be available in cans and on draft beginning at 6:00pm. GoW will also have a few other Fort George beers on tap.
Fanzine IPA Brewers Notes:
Brewed in collaboration with Grains of Wrath Brewing of Camas, Washington for the love of it. Crisp and Piney with a mild sweetness.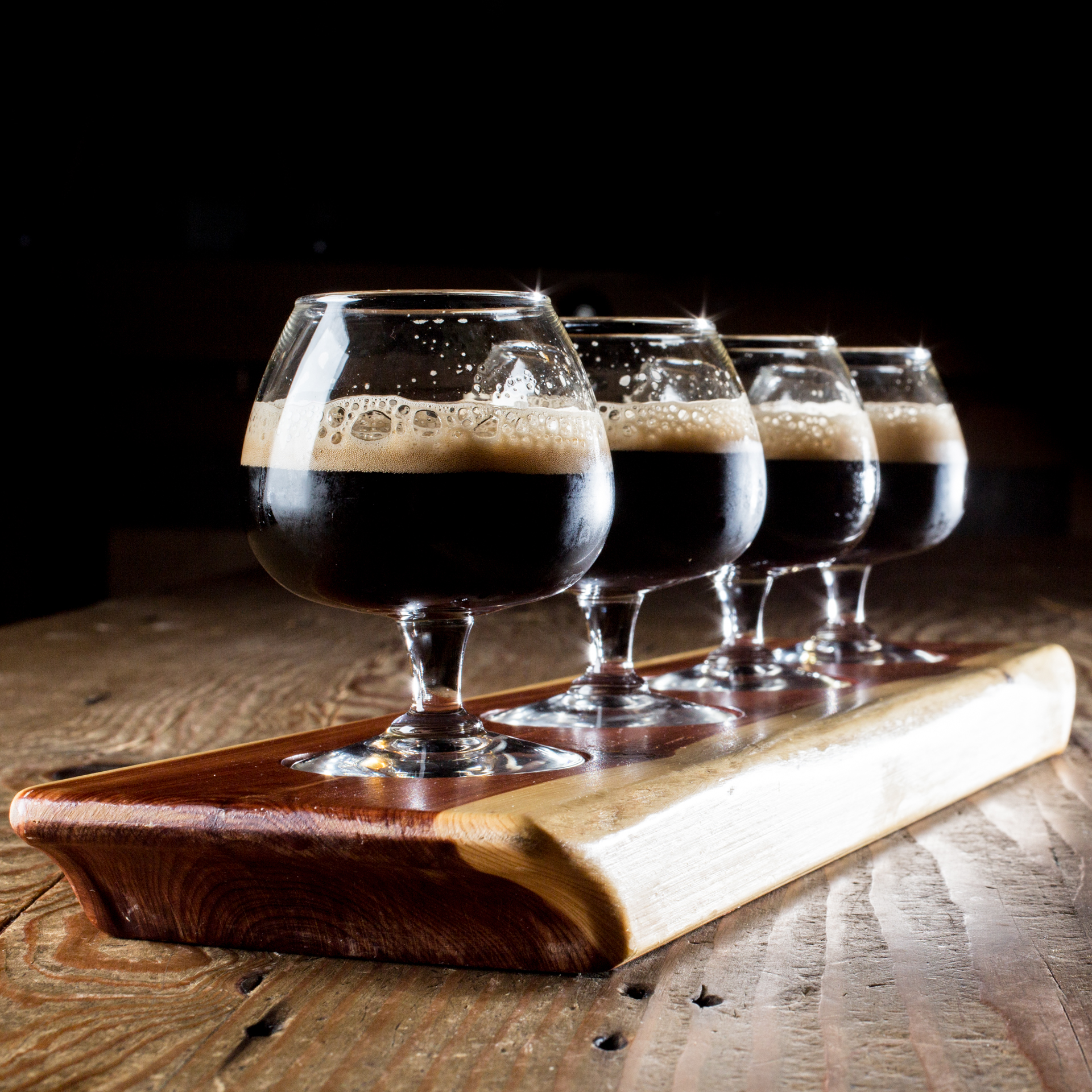 Also being released on Leap Day will be The Devil Is In The Details, an 11% ABV Bourbon Barrel Aged Imperial Stout with maple syrup, chipotle and aji panca chiles, vanilla, and fenugreek seeds.
The Devil Is In The Details Brewers Notes:
Brewed by Michal Frankowicz. This beer was created with the thought of having multiple layers of flavor in it. Maple syrup was added to the whirlpool and other adjuncts added to the barrel throughout over a year.
Hops: Saaz, Sterling
Malts: 2-Row Barley, White Wheat, Flaked Wheat, Chocolate Wheat, Double Roasted Crystal, Munich 20L, Black Barley, Roasted Barley, Chocolate, C-40, C-75
Yeast: ESB